OneNote is no longer the standalone Office suite accessory it once was. Today, users can access it on the web, on their mobile and even via smartwatches. And Microsoft clearly wants OneNote to become the tool of choice for notetakers who want to transform their notes and ideas into blog posts.
With this in mind, the company launched the OneNote Publisher for WordPress Plugin. OneNote users who install the plugin on their WordPress dashboard and configute it with the Microsoft API can then simply click the OneNote icon on the editing page to import its contents onto WordPress.
RELATED READING
Get The Most Out of OneNote with These OneNote Tips
With OneNote's mind blowing versatility, this plugin could easily replace the need for using Windows Live Writer. But does it live up to its potential? Let's take a look!
To get started with the process, let's first check how to install and configure the OneNote Publisher plugin.
How to Configure OneNote Publisher for WordPress Plugin
1. Find, install and activate the OneNote Publisher for WordPress Plugin on your WordPress dashboard.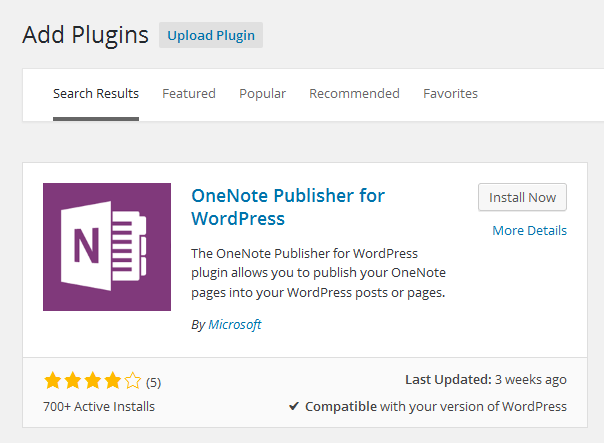 2. Go to https://account.live.com/developers/applications/create
3. If you are not already signed in to your Microsoft account do so.
4. In the Microsoft account Development Center, in the Enable your application to use Microsoft accounts section, enter a name for your application and click the I accept button.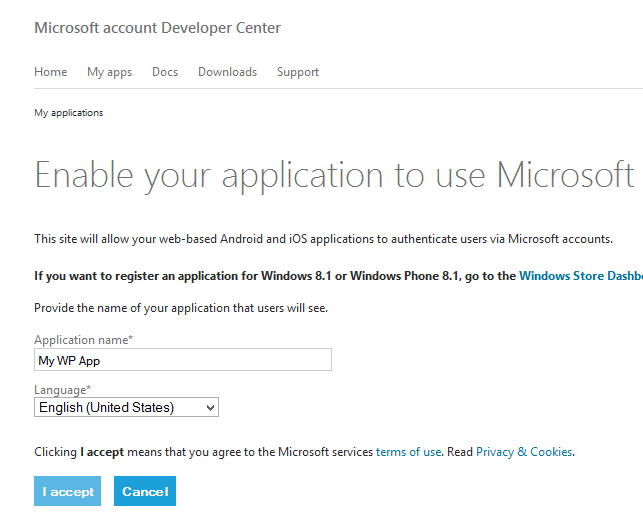 5. In the Application screen, on the left pane, select API Settings.
6. On the API Settings page: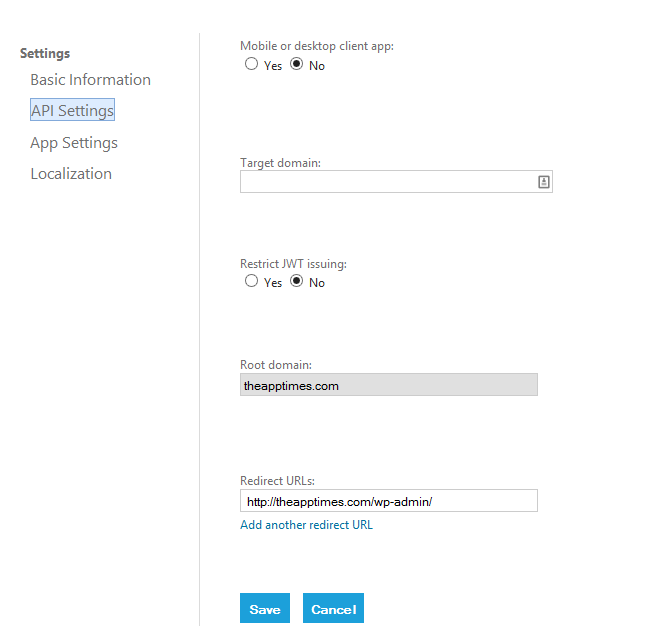 7. Now select App Settings on the left pane.
You will see the Client ID and Client Secret information here.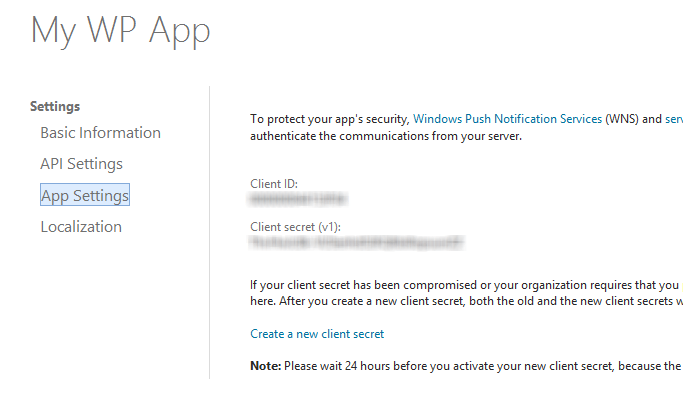 8. On your WordPress dashboard, on the plugins page, scroll down to the OneNote Publisher for WordPress Plugin and click Settings.
9. In the OneNote Publisher for WordPress Plugin Settings page, in the MSA ClientID section, enter the Client ID data from step 8. Similarly, in the MSA ClientSecret section, enter the Client Secret from step 8.
10. Click Save Options.
Now open a new post page on your WordPress dashboard. You will see the OneNote icon in the toolbar. Click it.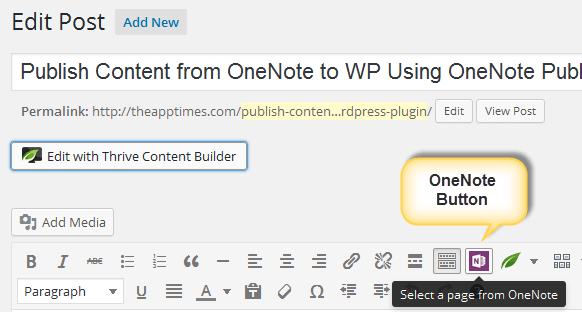 You should now be able to login to your OneNote account and browse to the page you want to import into WordPress.
Final Thoughts
Microsoft has taken the first step to integrating OneNote with WordPress. While that's a good thing, the problem is that OneNote integration is far from perfect. Many users are not able to connect to their account, those connecting are unable to select a page to import, and those that are able to import face image alignment issues.
But knowing Microsoft, the tool will only get better with time. If you do plenty of writing on your OneNote, do give the WordPress plugin a try and tell us if you had any issues with it or if it made your content creation process a whole lot easier.