Adobe's popular PDF software was created to help present documents in a standard format, irrespective of the application in was created in. And in order to help consumers open and read such documents, the free Adobe Reader was made available. While all that worked great, there came a time when we needed to make edits to the files and the inability of the Reader to allow for that feature posed a problem. Luckily, Adobe made the PDF file format an open standard one and since then we have a variety of PDF related tools to help us do more with PDF files. In this post we take a look at some of the paid and free PDF editor tools that can help make PDF editing easy and convenient.
Popular PDF Editor Tools
Adobe XI Pro
Adobe's very own PDF editor is a feature rich tool that comes with an expensive price tag. That said, you can not only edit text in a line, but you can move it around, resize text blocks and images, change fonts, apply vertical and horizontal line spaces and find and replace text too. New edits however don't have a convenient way of being tracked. Another cool feature is the ability to save PDFs into Microsoft PowerPoint and edit them.
PhantomPDF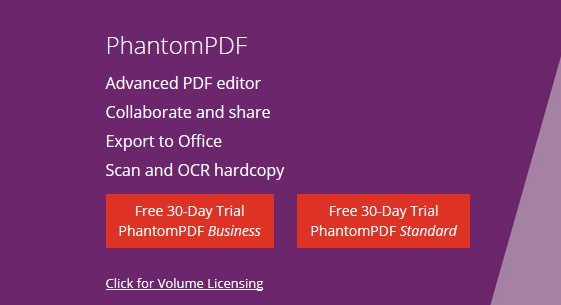 Foxit's PDF editor Foxit Phantom PDF comes in different flavors; there's the standard edition, the business edition and the advanced editor. The Standard edition offers paragraph editing, moving and resizing, modifying and formatting text, and page customization among others. The Business edition offers all that's available in the standard edition with advanced page layout properties, and editing images and objects. The Advanced editor lets you search and replace text across the document, do OCR corrections and more.
NitroPDF Pro
NitroPDF Pro offers options to edit text, images, rotate pages, copy and paste text from PDF into Word and other MS documents and even make changes to a scanned document. It also makes it easy for indexing legal documents. NitroPDF Pro isn't cheap but it is a powerful editor that will help you do the job that is required in a convenient fashion.
There are also plenty of good online tools that you can make use of to edit your PDF files. With just a web browser and a Flash plugin, you can edit your files for free. Here are some of the interesting free PDF editing tools around.
CutePDF Editor
CutePDF lets you add header and footer data, page numbers, rotate and crop pages, resize pages, insert blank pages into a document, and convert scanned image files into PDF documents. Its basically a page editor with options to insert page elements such as titles, dates and so on.
PDFescape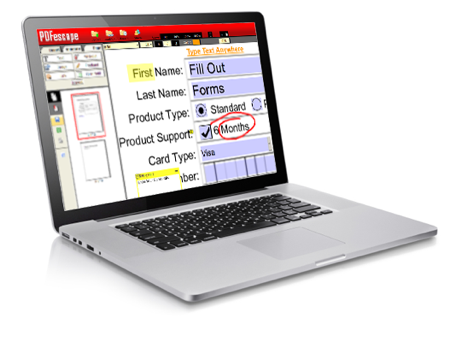 PDFescape is a free PDF editor that lets you add text, shapes, images and whiteout; crop, move, delete, & insert PDF pages; create links; change PDF information tags; encrypt PDF content with passwords; and even sign PDF documents using your scanned signature. You won't get watermarked documents and you don't even have to register to use PDFescape.
PDF to Word Converter
PDF to Word Converter is a free online PDF conversion tool that is powered by Nitro cloud. You make the editorial changes to your document in a word processor and then upload the document to the online tool and convert it to PDF. Additionally, you can sign documents in the cloud and collaborate on documents from your web browser. The tool also lets you convert Excel and PowerPoint files to PDF.
If you are using any other PDF editor tools that works great, do share them with us in the comments section.