When it comes to ambient lighting, it is hard to ignore Philips Hue. But Phillips doesn't want you to enjoy smart lighting inside your home. It wants you to carry it with you wherever you go. And that's made possible with the Philips Hue Go Portable Light. You can simply carry the light with you to the pool or the deck and enjoy a lighting effect that matches your mood. Read on to learn more about the Philips Hue Go.
Philips Hue Go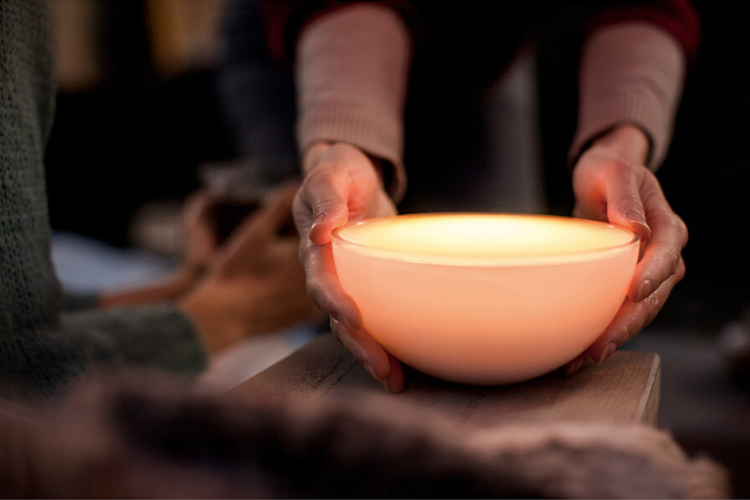 The Philips Hue Go isn't an eye-catching device. It's a half-spherical shaped light that looks something like a plastic bowl. But that's where its ordinary-ness ends.
The Hue Go has over 16 million colors and can produce all the colors of the rainbow and more – from warm to cool shades of white light.
The Go produces light at just 520 lumens – not bright enough to light up a room or let you read your favorite book, but it adds a warm glow to the surroundings (for 3 hours) making it a great light to unwind or take with you on your camping trip.
Setup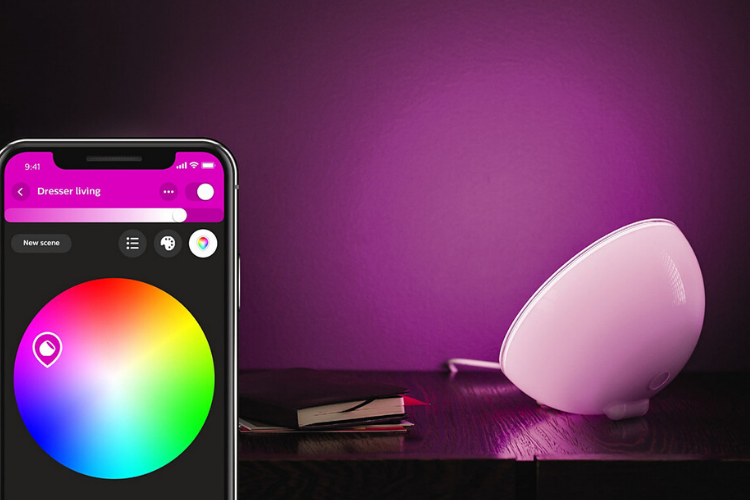 The Go is also easy to set up. Previously you had to link it to a device called the Hue Bridge, which then linked to the router and it was all a hassle.
With the Hue Go, you get to control it in three ways: via Wi-Fi, Bluetooth, or a button at the back of the light.
You can start using the light right away, simply by plugging it to a power source. If you want to take it with you to another location without the power source, simply unplug it and press the physical button at the back of the device.
You can keep pressing the button to switch through the presets to alternate between different colors and brightness. The instruction manual has some cute names for them, if you care to remember like Sunday Coffee and Arctic Aurora.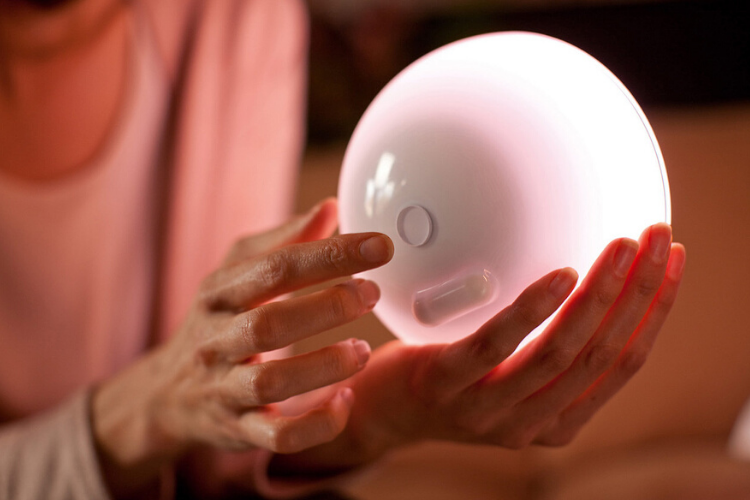 The lights can also be set to slowly brighten in the morning at a preset time to mimic the sunrise and in the evening, you can set it to a relaxing warm white light to help you unwind and prepare for a good night's sleep.
You can also double press and hold the button to cycle through a range of colors. When you find one you like, just let go, and that color will stay. It's as simple as that.
Hue Go with Bluetooth
If you want to use the Hue Go to work with voice assistants like Alexa and Google Assistant, you'll need to download the Hue Bluetooth app and pair it with the Alexa app to complete the setup.
Once that's done, you no longer have to lift the light to change the colors. You can tell Alexa and Google Assistant to turn the light on and off, change its color, and adjust its brightness. You can even set up a routine to work a specific schedule for you.
Hue Go and the Ecosystem
You can also connect the Hue Go to the Internet to access more advanced features in the Hue ecosystem, such as to create scenes or work with other smart devices in your home. Also, if you want to use Siri, this is the way to go about it.
But this setup, can be a bit of a hassle. You'll need to buy the Hue Bridge (if you don't already have one). Then you need to link it to your router with an Ethernet cable.
Then you need to download another app, the Philips Hue app and pair it with the Go. Then you can use the app to create custom lighting scenes or choose from a preset. You can also use a slider to brighten or dim the light, and even turn the Hue Go on and off.
Not Waterproof
One thing you should note with the Hue Go is that it is not waterproof. So, it is not advisable to dance in the rain while the colors of the Go shine down on you.
Why Buy the Philips Hue Go?
Pros
Easy setup
Three different control options
Wide range of colors
Portable
Cons
Slightly expensive
Needs Hue Bridge for using advanced features
Not bright enough to replace a lamp
Not waterproof
Final Thoughts
The Hue Go is versatile and portable, and produces wonderful lights in every hue of the rainbow. Despite its rather dowdy looks and lack of waterproofing, it is a smart light you can easily be tempted to pick up since it requires no setup, can be controlled via Bluetooth and runs on battery power for a reasonably long time.
Check out the Hue Go on Amazon to learn more about it.
See the Philips Hue Go on Amazon
Note: When you purchase something on our website after clicking links in our articles, we may earn a small commission. Read our affiliate link policy for more details.