Plants vs Zombies, the sensational tower defense title from EA has evolved a lot since it launched in 2009. Its latest avatar Plants vs Zombies Heroes is a collectible card game that just launched worldwide on iOS and Android. And it goes without saying that you're simply going to love it!
The game is packed with plenty of new characters – heroes and otherwise, with epic battles lined up to keep you thoroughly entertained. Plus, this is the first time that the game allows you to play as a plant (Green Shadow) or as a zombie (Super Brainz). Insane!
Plants vs Zombies Heroes Gameplay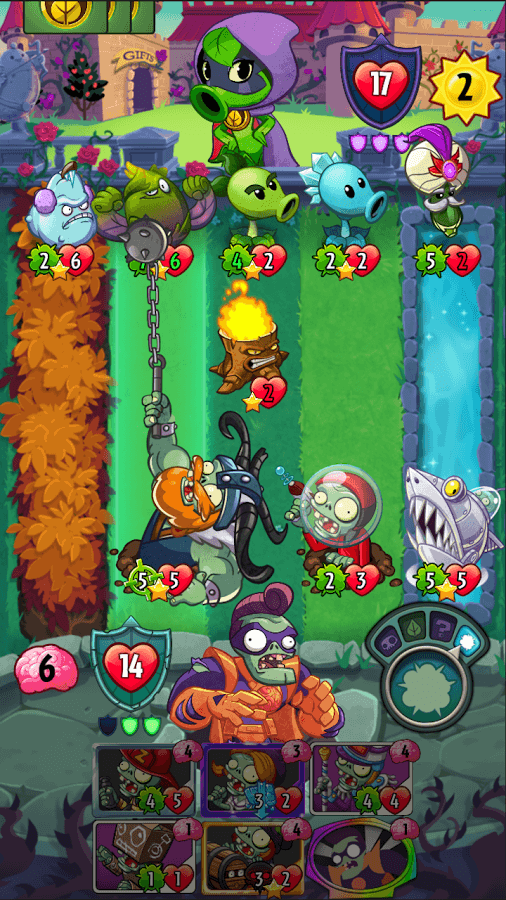 At the beginning of each battle, the Plant Hero and the Zombie Hero start with full Health. Attack the enemy until that Health goes down to zero determines the winner of the battle.
Players can defend their own hero's health using the Super-Block Meter. Whenever the hero is hit, the Super-Block Meter charges. When the meter is full, the Hero gets a Super-Block Protection from the next attack. Heroes can use Super-Block up to three times during each battle. When a Super-Block stops an attack, it also rewards the Hero with a free Superpower.
Plants vs Zombies Heroes brings a collection of 20 unique plant and zombie characters, each with their own super powers. And you're king maker in the game as you get to choose your hero character and built your ultimate hero deck.
As you journey through the the long winding map in the PvZ universe across 40 different levels of gameplay, you will discover new characters, and do epic battles with badass enemies. You'll also participate in fun quests from Crazy Dave and Dr. Zomboss that will earn you big time rewards.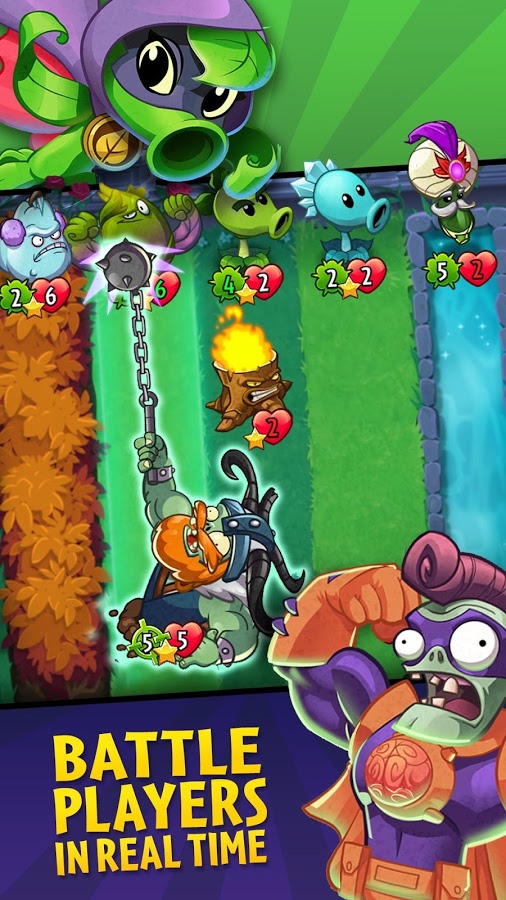 There's a lot of strategy involved in the game as you craft and evolve your cards and experiment with different combo-attacks. You can work on perfecting your deck in the single player missions and then test your skills against real world players in fierce and exciting real-time matches.
With over 200 collectible character cards, the possibilities of creating a winning deck is going to be endless! Take a look at this brilliant trailer to know what to expect in the game.
Plants vs Zombies Heroes Trailer
Plants vs Zombies Heroes is free to play but new heroes and characters can be purchased via IAPs. That said, you can still earn and collect everything in the game without spending a penny.
Click below to download the game on your device of choice.