Looking for a new game that keeps you challenged without stressing you out. If you love Solitaire and want to be able to take the game with you wherever you want, without the hassle of cards, then you've got to download TriPeaks Solitaire Challenge.
Similar to traditional game play, TriPeaks applies a few tweaks to make the game its own, with added fun and excitement. Solitaire does not always take on the aura of its namesake.
While you may be playing your game by yourself, you can put yourself against friends to see how well your game play stacks up to theirs, making the game not so individualized! Anyone who's on Facebook is welcome to join.
Playing TriPeaks Solitaire Challenge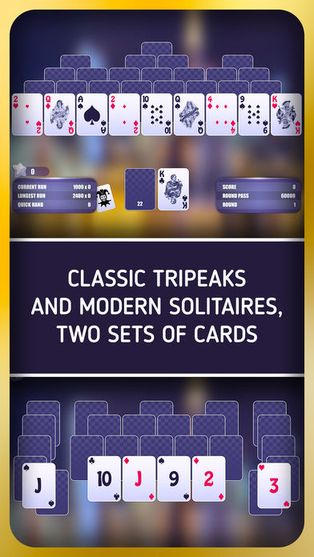 The layout of the app suggests an almost Vegas-like look and feel. The backdrop is black and the frames and embellishments are ornate, just as you would find in a fancy casino on the strip. I liked how this added to the gaming experience.
One of the first things you'll notice is that the cards are not laid out as in the traditional game. That is you won't find 6 or 7 columns of cards down turned with the top one exposed. Instead, the cards are stacked to look like 3 mountain peaks. The upturned cards are at the top of each peak, while the remaining are downturned.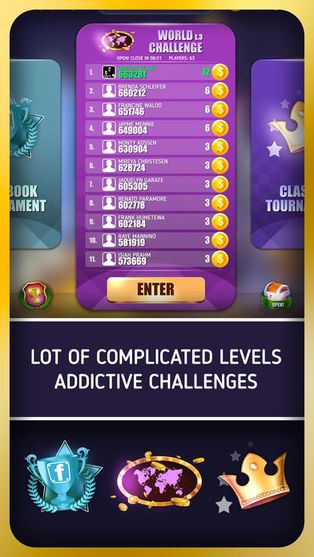 As in normal play, there is a stockpile and a discard pile. You tap on the stockpile when there are no other cards that you can move from what's already available. If a card cannot be placed anywhere it goes to the top of the discarded pile.
The more you play, the more chances you get to win points and earn powerful play ups. One of the power ups is the ability to turn off the clock for a few moments.
The games are timed, so you need to keep pace to make sure you play quickly to complete the arrangement. You can see how having the power up to stop the clock gives you time to strategize a bit before making your next move.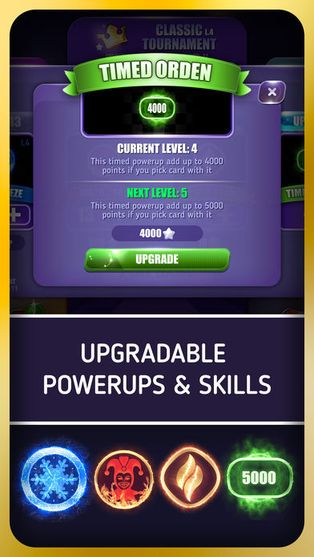 If there is anything that the app writers can change, it could be to make the screens less ornate. Sometimes it just gets distracting and takes the attention away from the layout of the cards.
Also Read : 8 Exciting Card Games for iPhone (2014)
Solitaire played the TriPeaks way is something to try out. If you love solitaire and are looking for a new way to play it, TriPeaks Solitaire Challenge will definitely delight you.