If you are the owner of an AirPod and you have a few family members who also own one, chances are, you're going to be having a few similar looking cases around the house. And you're not going to easily identify which one belongs to you. Enter PodPocket, a cool AirPods case that comes in a range of lovely colors and sports a keychain so you always have it attached to you or something that belongs to you.
Why Buy Podpocket?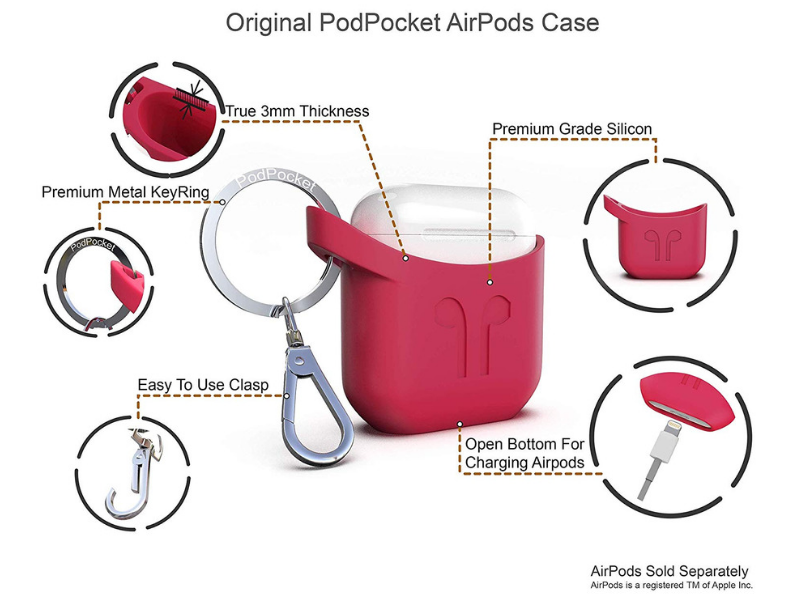 The PodPocket is a good looking case but is also highly function. Here are some good reasons to pick it up.
It is elegant and functional
It is snug, holding the Airpods tight
Has a convenient opening slot to connect the Lightning port
Comes in a range of appealing colors for easy identification
Sports a key ring for easy fastening
Decent price
A Handy Airpods Accessory
PodPocket is precision molded from high grade silicone to provide a secure fit for the AirPods charging case. That's an essential criteria for a case because you don't want the AirPods slipping out of the case when you're looking away. The case is available in 2 styles.
The Original Podpocket
The Original PodPocket sports a premium key ring and clasp to enable you to easily attach it to a bag or keychain. The bottom of the case is sturdy enough to allow the AirPods to stand up. An open access along the bottom allows you to charge the AirPods while they are still in the case.
Check out the PodPocket on Amazon
Podpocket Flex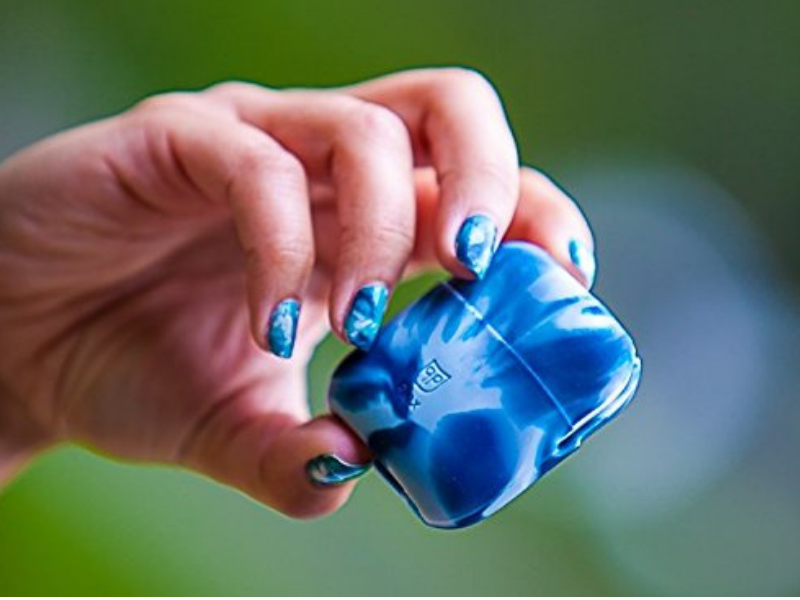 There is also the PodPocket Flex. This model has an innovative peel back opening that self closes when released. This gives the AirPods an extra measure of security and safeguard. However, this model lacks the key ring.
The best part about this tiny accessory is its looks. It has a premium look and finish and comes in plenty of eye catching colors. A logo or icon serves to indicate which side is the front.
The PodPocket isn't an expensive accessory, retailing for just under $20. If you're having trouble identifying which Airpod case belongs to whom, this case would be a worthy alternative to consider. It not only makes for easy ownership, it also protects your AirPods and affords great portability.
Check out the PodPocket Flex on Amazon and tell us what you think!