Beats has announced a new earphone that should excite everyone looking for a great AirPods alternative. It is called the Powerbeats Pro and is it a set of completely wireless earphones that promises to deliver powerful performance while being practically efficient. Here's more on the exciting new wireless earphones that is launching next month (May 2019).
When you think of buying a good earphone, you're probably looking for something that has great sound, good battery life and reliable connectivity among other features. The Powerbeats Pro promises to deliver all of them while looking absolutely gorgeous.
Also Read: The All New Powerbeats is Here with a Pro Design and Great Price
What's exceptional about the Powerbeats Pro is that it runs the Apple H1 chip giving you a faster and more stable wireless connection to your devices. Plus, you can say "Hey Siri" and get voice-activated assistance without having to reach for your iPhone.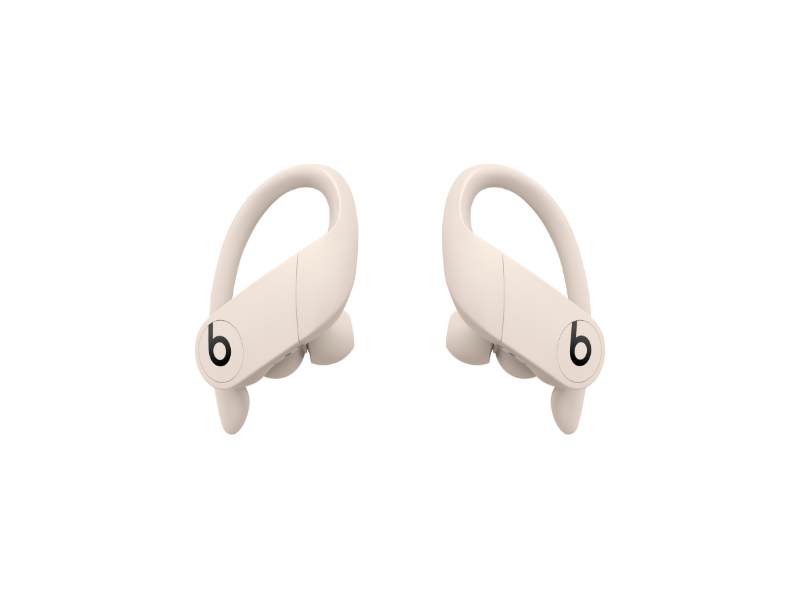 Sound
The acoustic engineering on the Powerbeats Pro is completely enhanced to deliver an incredibly low distortion and a powerful acoustic response.
Comfort
The earphones have also been designed to fit different ear sizes. The production team worked with over 20 configurations to ensure that the Powerbeats is an ergonomic fit. To achieve this purpose, the earphones come with 4 ear-tip sizes and an adjustable ear-hook.
The earphones are also lightweight in design and sweat and water-resistant so it never feels uncomfortable in your ears during long use.
Controls
The earphones offer powerful functionality with identical physical volume and track controls on each earbud. So whether you use your left hand or your right hand, you'll be able to easily control your music or take calls.
The earbuds have special optical sensors that can automatically play or pause music or calls depending on whether the earphones are placed in the ears or removed from them.
Call Performance
The Powerbeats Pro has an incredible speech detecting accelerometer in each earbud that can filter out external sounds like wind and ambient noise. To microphones on the sides of the earbuds also ensures your calls can be heard clearly.
Battery Life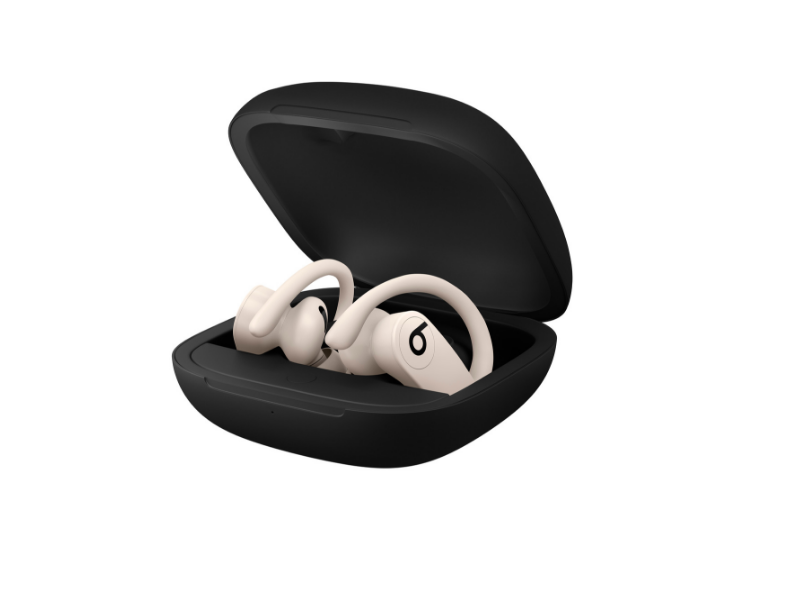 Each earbud promises to deliver up to 9 hours of listening time. If you use the Powerbeats Pro with its magnetic charging case, you can listen to music for more than 24 hours. With Fast Fuel technology, you can fast charge the earbuds for just 5 minutes to get up to 1.5 hours playback. With 15 minutes of charging, you could get up to 4.5 hours playback time.
No Need to Power Off
The Powerbeats Pro has no power button. The earphones power on when they are taken out of the case and power off and automatically charge when you place them back inside. The motion accelometers inside the earphones can detect when the earbuds are idle and not in use. They automatically switch to sleep mode when idle.
Connectivity
These earbuds use Class 1 Bluetooth technology to ensure exceptional extended range connectivity with fewer dropouts. Each earbud independently connects to your device so you can choose to use one earbud when you're on a call or both, if you are at the gym, according to your preference.
Pairing
Pairing the earbuds is done via the case itself. Once you open the lid for the first time, it enters into pairing mode. The earbuds are then automatically paired with any of your supported devices that are signed into your iCloud account.
Compatibility
Powerbeats Pro is compatible with both iOS and Android devices.
Pricing & Availability
Powerbeats Pro will be available in 4 colors – Black, Ivory, Moss and Navy blue. It is priced at $249.95 and will become available in Apple stores starting this May.
Powerbeats Pro Features
Ergonomic Design: 4 different ear tip shapes and adjustable earhook
Sweat and water resistant
9 hours of listening time and more than 24 hours of combined playback with magnetic closure case
Fast charging functionality
Color options: black, ivory, navy, and moss
Final Thoughts
The Powerbeats Pro is quickly emerging as a powerful competitor to the Apple AirPods. With an ergonomic design, powerful sound, great wireless connectivity, and a Lightning powered charging case, the Powerbeats Pro is a fantastic set of earphones you'll just want to own.
Visit the Beats Official Website to learn more about the earphones.