Amazon Prime Day 2023 is just around the corner, (July 11th-12th) and Prime members have even more reason to celebrate. In the lead-up to the big event, Prime Gaming is offering an array of exciting freebies, including in-game content and free games. Whether you're a fan of classic RPGs or action-packed adventures, there's something for everyone. Check out these early Prime Gaming deals as a Prime member and if you're still not one, join now and enjoy.
Free Games on Prime Gaming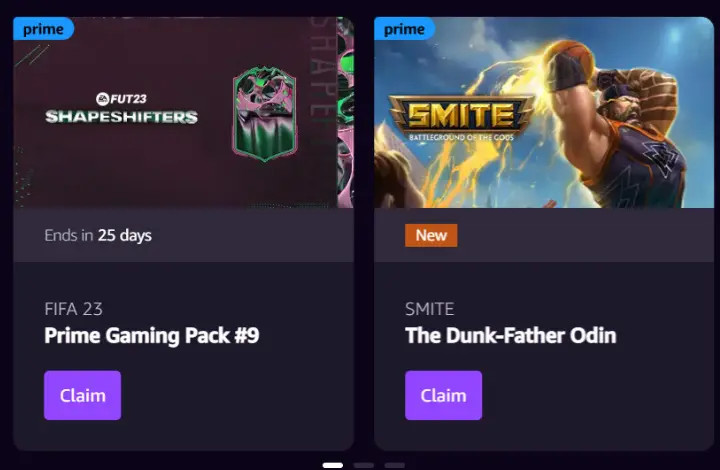 To kick off the Prime Day festivities, Prime Gaming is giving away a selection of fantastic games throughout the month of July. Each week, members can claim a different game, ensuring plenty of gaming excitement leading up to Prime Day. Here are the free games that you can look forward to:
Prey
Prey is a thrilling sci-fi adventure developed by the creators of Dishonored and Deathloop. This game takes you aboard the Talos I space station in the year 2032. As the key subject of an experiment gone wrong, you must rely on your wit, weapons, and mind-bending abilities to defeat the aliens and save Talos I. Don't miss your chance to claim "Prey" and immerse yourself in an unforgettable gaming experience.
Baldur's Gate II: Enhanced Edition
Rediscover the beloved RPG classic with "Baldur's Gate II: Enhanced Edition." Gather a party of heroes and embark on a story-rich fantasy epic where every choice matters. This enhanced edition brings the beloved game to modern adventurers, offering an immersive and captivating experience. Join the adventure and shape the destiny of the realms in "Baldur's Gate II: Enhanced Edition."
Shovel Knight: Showdown
Prepare for an ultimate platform fighting experience with "Shovel Knight: Showdown." Master every move, explore a vast array of items and locales, and engage in never-ending battles. Challenge up to four local players or take on the Story Mode, where you can play as fan-favorite characters for the first time ever. Unleash your skills and scramble after gems in this thrilling and fast-paced game.
Star Wars: The Force Unleashed
Dive into the darkest side of the Force as you embark on a gripping story that puts you on a collision course with Luke Skywalker himself. Unleash your abilities, wield your lightsaber, and shape the fate of the galaxy in this epic Star Wars adventure.
Deals on In-Game Content
Prime Gaming members can also enhance their gaming experiences with exclusive in-game content for popular titles. Claim these goodies and take your gameplay to the next level. Here's a sneak peek at what's in store:
Overwatch 2
In "Overwatch 2," Prime members can redeem 5+ Tier Skips. Dive into the ultimate 5v5 team-based action game set in an optimistic future. Each match is a thrilling battlefield brawl where strategy and teamwork are key. With the additional Tier Skips, you can progress faster and unlock exciting rewards. Don't miss out on this opportunity to enhance your "Overwatch 2" experience.
Call of Duty: Modern Warfare 2 and Call of Duty: Warzone 2.0
Prime members can grab the Track Rivals Bundle for "Call of Duty: Modern Warfare 2" and "Call of Duty: Warzone 2.0." This bundle includes a range of cosmetics and Blueprints that will make you stand out on the battlefield. Equip your character with the Final Moments Victus XMR Blueprint, Nitro Lachmann Sub Blueprint, and more. Show off your style and dominate the competition in these popular Call of Duty games.
Diablo IV
Prepare for the fourth installment of the Diablo action role-playing series with "Diablo IV." As a Prime member, you can claim the Brackish Fetch Mount Bundle, adding a unique and stylish mount to your collection. Immerse yourself in the dark and atmospheric world of Diablo and embark on an epic adventure.
Pokémon GO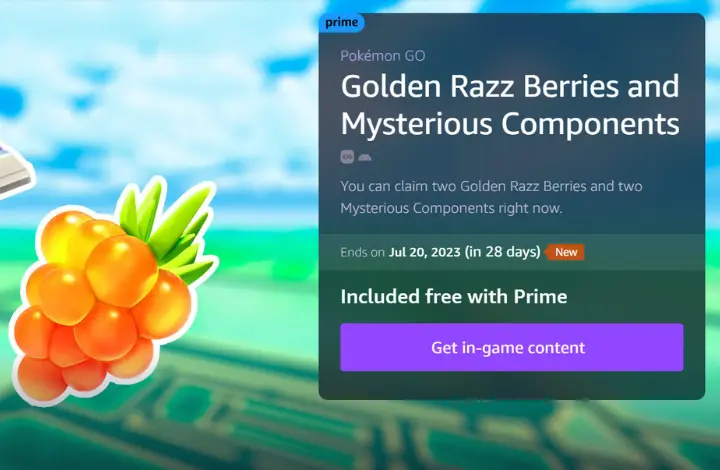 Join the augmented reality phenomenon with "Pokémon GO." Prime Gaming members will have access to exclusive Prime Gaming Timed Research, a set of tasks that challenge players and offer special rewards. Complete the tasks and earn exclusive in-game rewards, including a Pokémon GO Fest T-shirt for your avatar. Stand out in the world of Pokémon trainers and show your Prime Gaming pride.
Conclusion
Prime Day 2023 is just around the corner, and Prime Gaming is already offering early deals to get members excited. From free games like "Prey" and "Baldur's Gate II: Enhanced Edition" to exclusive in-game content for popular titles, there's something for every gamer. Remember to claim these deals and take advantage of the many benefits of Prime membership. Get ready for an unforgettable Prime Day filled with gaming excitement and incredible savings.