Life in the digital age has brought us many gifts: unprecedented convenience among them. Is it too snowy to go out to buy a snow shovel? Order one up on Amazon. Do you need a bouquet of flowers delivered halfway across the country? No problem. You've got your laptop and your credit card at the ready.
But along with simplifying our daily activities, from paying our bills to holiday shopping, living life online has brought with it a scourge or two or three. Today we're going to talk about identity theft. It's epidemic in the digital age, but there are also digital solutions to help prevent ourselves from being victimized. Here are five tips that can prevent identity theft and keep you secure in the online world.
How Big is the Problem?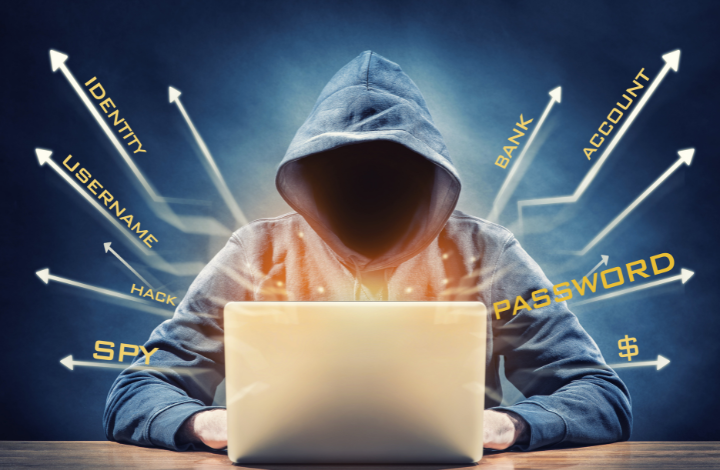 In a word? Pervasive. Every year, about 15 million Americans have their identities stolen. An astonishing 33% of Americans report having been identity theft victims at one point in their lives. Financial losses from identity theft are rarely negligible: the median amount of money lost by identity theft victims is $500. But about a fifth of victims report having lost more than $20,000.
If you're active on social media—and who isn't these days?—you're 30% more likely to experience identity fraud. Americans between the ages of 30 and 39 are most commonly victimized, but older generations are likely to suffer higher losses. Identity theft comes in many forms but the second most common type of identity theft is credit card fraud. How many credit accounts do you have?
The point is that no one is immune to the risk of identity fraud. And all of us should have an identity theft protection strategy.
Helping Yourself to Safety
Cybercrime experts recommend several common-sense rules about how to manage yourself online to best protect yourself against identity theft. Perhaps you already follow some of these guidelines, but you'd be surprised how many people don't. It's worth a quick review of these tips.
Tip number one: Practice good password hygiene.
What amounts to good password hygiene?
Choosing strong passwords: a 12-character password is infinitely harder to crack than a 6-character password. Forget using your name, birthday, or pet's name as part of your password.
Never re-using passwords across multiple accounts
Changing your passwords regularly, especially if you've learned your information has been compromised in a data breach.
Never sharing your passwords. Perhaps you've already shared passwords with a significant other. If you ever break up, change it immediately. Even nice people do nasty things when they've been hurt.
The average person has upwards of 60 passwords. If practicing good hygiene across all of your password-protected accounts sounds like too much work for you, consider purchasing a password manager. Password managers do all of the selection and updating work for you behind the scenes. And all you need to remember is one "master" password.
Tip Number Two: Always use secure internet connections when transacting sensitive business.
As tempting as it may be to pay your monthly bills while sipping a cappuccino at Starbucks or waiting for your flight at the airport, it's not a good idea. Any information you transmit over a public Wi-Fi network is subject to theft. That includes passwords and bank account numbers.
If you want the convenience of being able to do business from anywhere, get yourself set up with a virtual private network (VPN). A VPN creates a secure internet connection no matter where you are.
Tip Number 3: Review your bank and credit card statements every month.
A lot of people don't. They pay the amount due on their monthly bills automatically, trusting their bank and credit companies to be accurate. And most of the time they are. But that's not what you have to worry about.
When you review your statements, you should be looking for charges that you don't recognize. Often a cyber thief will make a small checking account withdrawal or credit card purchase using your card—one that's easy to miss if you don't delve into the details of your statements.
Once that charge goes through without incident, the thief will sock you with a major transaction. Bank and credit card statements are often the first sign your identity has been stolen. The sooner you're aware that you've been victimized, the sooner you'll be able to limit your financial losses.
Tip Number 4: Check your credit score and read your credit report frequently.
The risk of financial exposure due to identity theft is even greater when cyber crooks move beyond using your existing accounts and begin opening new accounts in your name. In no time at all, a thief can open multiple accounts, then drive balances up on accounts you don't even know exist.
Thieves won't make payments on these accounts and, literally, before you know it, you have a lot of debt and a history of non-payment. That can wreak havoc on your credit score. In addition, opening too many accounts in a short period depresses your credit score even further.
That's why you should keep a close eye on your credit report. Checking it monthly, or even more frequently, is ideal. An unexplained dip in your credit score can be a strong indicator that your identity has been stolen. Many banks offer free credit scores as a courtesy to their customers. You can also enroll in a free credit monitoring service like Credit Karma or Credit Sesame. 
Having good credit is vital to your financial health. And building good credit again after identity theft is a tedious, frustrating, and time-consuming task. If your identity has been stolen, it could take you years to repair your credit. During that time, if you need a loan of any kind, you can expect to pay much higher interest rates on everything from credit cards to auto loans.
You may even pay higher rates for insurance or be turned down for a job if you have a poor credit score. That's why detecting and dealing with identity theft quickly is essential. And it's one reason why many consumers purchase identity theft protection services.
Tip Number 5: Invest in Identity Theft Protection
With identity theft becoming more common, it's not surprising that there are now a plethora of identity theft protection services and apps on the market that can help you limit the risk of identity theft and mitigate your financial exposure once your identity is stolen. Identity theft protection companies typically offer several plans, with prices increasing with the number of features offered by the plan.
A basic identity theft protection plan offers the following benefits:
Bank and credit card activity alerts
Dark web monitoring
Data breach notification
Social security number tracking
Safe browsing tools, including anti-virus protection and a VPN
As you step up in price, you may also have access to these additional features:
Credit monitoring through one or more bureaus
Free periodic credit reports
Up to $1 million in identity theft insurance to cover your financial losses
Credit reparation services after identity theft occurs
Most identity theft protection services cost between $10 and $20 per month—a sum many customers can easily afford. Since credit monitoring is one of the best identity theft preventive measures you can take and because the work required to repair your credit post theft is arduous, opting for a full-featured plan is usually the better option.
Free Identity Theft Resources
Time is of the essence when your identity has been stolen. The longer you remain unaware that your identity has been compromised, the harder a time you'll have unraveling the mess. Discovering identity theft early and reporting it immediately is vitally important.
If you suspect you've been the victim of fraud or your identity has been stolen, don't wait to contact your bank and creditors. Do it immediately. Some banks and credit card companies offer free resources to help you protect yourself against identity theft or minimize your exposure after a theft.
You should also contact the Federal Trade Commission to report the theft.  If you haven't purchased identity theft protection and need to put an ID theft recovery plan in motion, your first stop should be https://www.identitytheft.gov, a website managed by the Federal Trade Commission.
The site is a one-stop resource that can walk you through the self-recovery process step by step and provides the tools you need to freeze your credit, close new accounts opened in your name, dispute fraudulent charges from your accounts, and have negative remarks from your credit report.
Author Bio:
Susan Doktor is a journalist whose primary beat is personal finance. Her contribution comes to us courtesy of Money.com.