RealPopup chat app is outrightly a replacement for old Winpopup, net send or msg command. It is intelligible to understand and easy to operate as a messenger application. Its range of operation systems compatibility is amazing. You can use it with Windows 10, 7, 8, XP, Android and Mac OS. This app is also available in different languages: English, French, German, Spanish, etc.
Features the RealPopup LAN chat app
1. RealPopup messenger doesn't need an Internet connection to operate. It makes use of the local network and WAN, which ensures that your chats are not delayed by Internet lag, server issues, 3rd party attacks and many other complications of the Internet.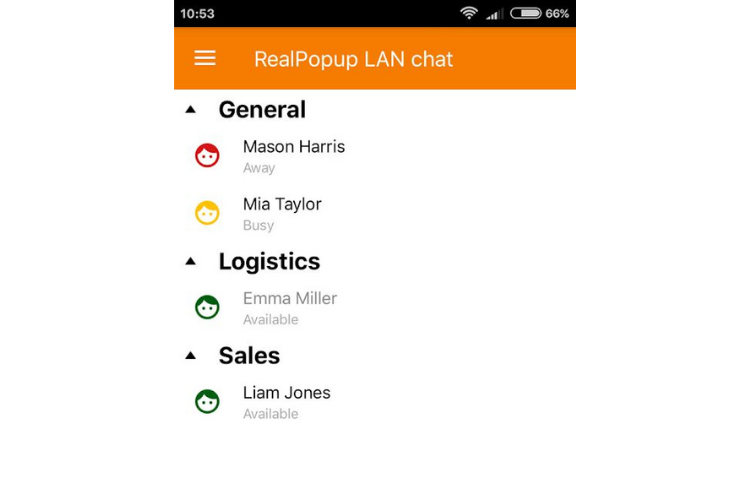 2. With RealPopup chat software you do not need to undergo the complications of setting up a server, registering user accounts or manage network connections. You only need to download and install the app on your PC or mobile device.
3. Files could be transferred via the RealPopup LAN app. You could send any file you'd like by the message dialogue option, tap on a user name and click on the 'Send file' option. Then select a file from Windows Explorer.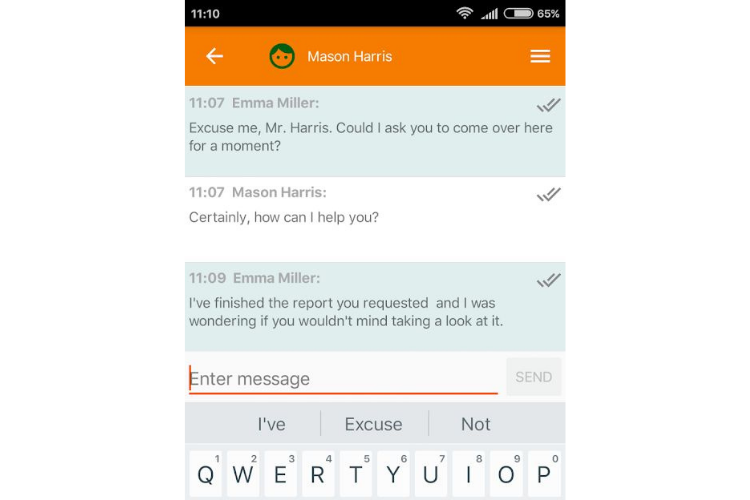 4. Through your add/remove control panel, RealPopup can be easily installed or uninstalled as you wish. It is extremely easy to install the app.
5. The RealPopup app offers you a lot of options as regards personalization. You could swipe up or down the menu options and change the position of groups, add or delete groups and rename your groups and change your font as you want.
6. Dialogues windows on the RealPopup IM app are the same as those found on other regular messaging apps. You can compose, save, delete, and see the history of your messages. This messaging tool also includes the ability to chat with multiple groups or persons, URL references, drop and drag file transfer (that enables sharing of files between Mac OS, Windows and Android).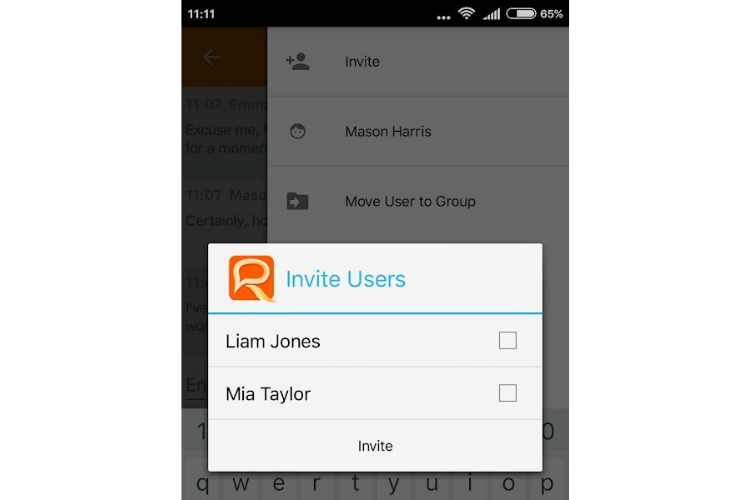 7. Your messages, files and chats are secured by AES encryption algorithm. This option doesn't allow hack into your privacy and stumbles into your confidential information. There is an extremely low risk of a leak of information with this app.
8. If a user is offline, he can still log in to the app and see his messages. The messages do not wipe off after some time like can be observed on some other messenger apps.
RealPopup chat app is free to download and install and can be a cost-effective choice for most offices where a means of local communication is needed. All that is needed for every member of the group is to get and install the app. Then communication can go on smoothly.
The app doesn't take a lot of memory and space on the office computers. The application sits in the tray and just does its work. Download the app today and give it a try. We are sure you would love its simplicity and functionality. RealPopup LAN chat is a must-have app every office should have.