The best smartphones in the world carry expensive price tags, but they have failed to deliver on the battery front. Anker, by making affordable chargers, cases, and cords have helped ease this pain point to some extent. The company's recent launch – the PowerPort Atom PD 4 is a high-speed desktop charging solution that certainly makes sense to own today. Here's more on what the PowerPort Atom PD 4 can do for you.
PowerPort Atom PD 4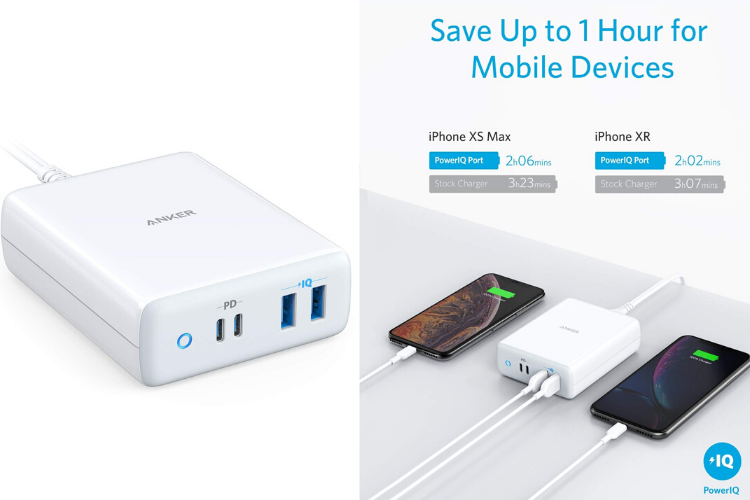 Anker's new PowerPort Atom PD 4 is a 4.1×3.3×1.3 inch charger with a white casing with its trademark blue LED ring in the front. It sports four ports, two USB-A's which have Anker's PowerIQ technology and two with USB-C Power Delivery, which can save up to 1 hour of charging time.
Charging Power
The PowerPort Atom PD 4 provides a huge 100W of charging power – enough to charge two laptops and two smartphones simultaneously.
Compatibility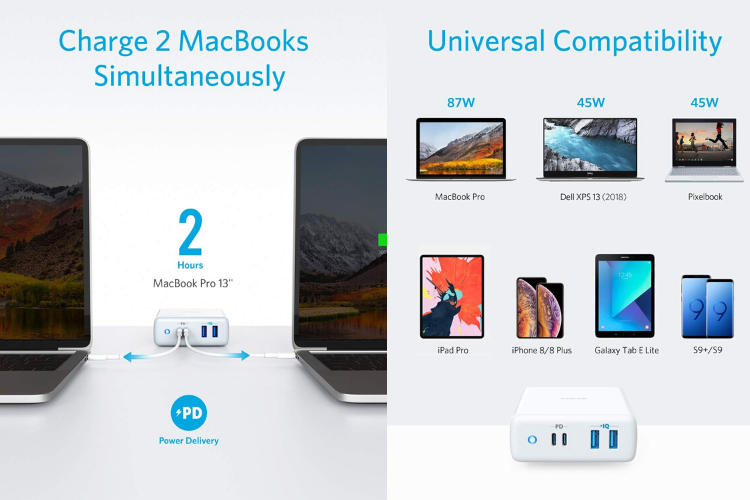 This desktop charger has universal compatibility. It works flawlessly on USB-A and USB-C phones, tablets, laptops, and more, including the 16-inch MacBook Pro, 2018 MacBook Air, and 13-inch Dell XPS.
Power Allocation
The Atom PD 4 is designed to intelligently distribute power to up to 4 connected devices to ensure fill charging for all devices.
Compact and Travel Friendly
Weighing less than 400 gms, this charger can fit comfortably in a backpack or briefcase. Perfect to carry with you wherever you go, work or a family vacation.
Final Thoughts
If you own power hungry devices, like the iPhone, iPad and Mac, you'll also know that these devices take long to charge. And that's where the PowerPort Atom PD 4 shines. The charger can handle all these devices with one extra port to spare for any other gadget you may want to charge.
The PowerPort Atom PD 4 also offers great flexibility with both USB-C and A. However, the $100 price tag may be a tad too pricey for some. However, this is still a fantastic product to own at a time when we own more power-hungry devices that don't charge fast enough.
If you are looking for an alternative solution, you can try the 87W charger from Hyperjuice or the more expensive one we wrote about some time back when it launched on Kickstarter.