Leading car audio products and accessories maker Scosche has a new power station that can simplify your charging woes. The BaseLynx, announced at the CES 2019 event in Las Vegas is capable of charging multiple devices simultaneously. Here's more on the charging dock that is packed with lots of great features.
Scosche BaseLynx Power Station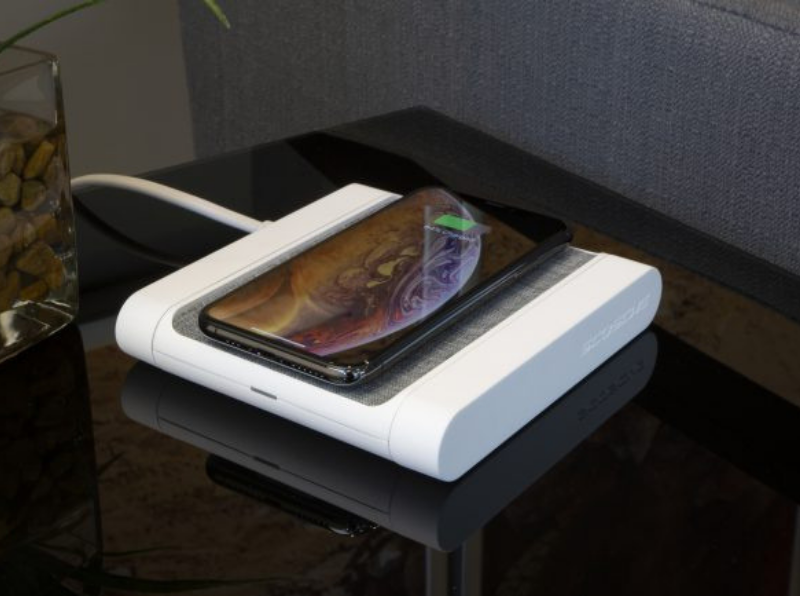 The BaseLynx is a charging station that can be used with multiple devices simultaneously. That means you can charge your iPhone, Apple Watch, and iPad in one go.
The charging station has a Qi wireless charging dock for your phone that can deliver up to 10W of wireless charging power. There are a couple of safety features in place too. Foreign Object Detection prevents charging if it detects something other than a Qi-enabled device on the charging surface. A smart chip on the station helps to prevent over or under-voltage, overheating, surge or short-circuiting.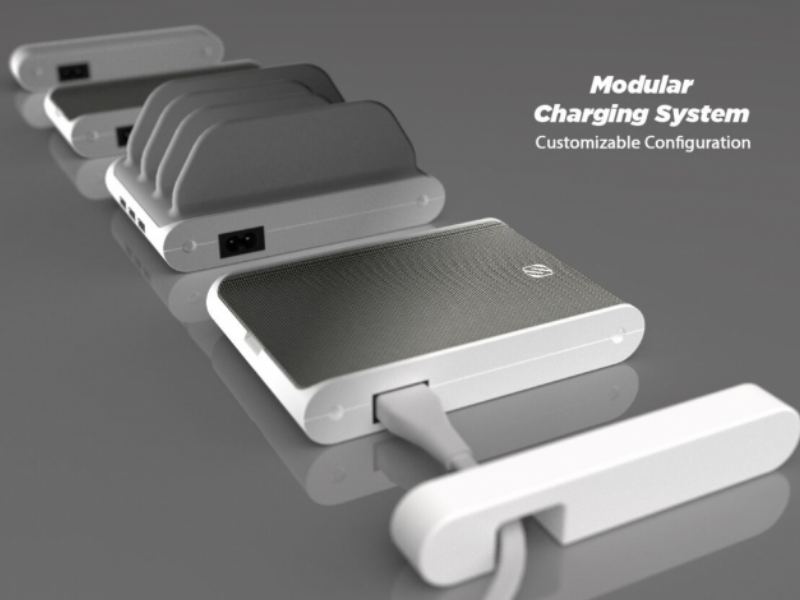 There is also a dock for the Apple Watch. The surface of the pad has Apple's proprietary magnetic charging device built into it for charging.
The BaseLynx system also has a vertical tablet organizer charging station. Here you can place up to three devices. That section has two 12W USB-A charging ports and an 18W USB-C port. However, it doesn't charge wirelessly.
At the back of the BaseLynx, there are additional USB-A and USB-C outlets to charge more devices.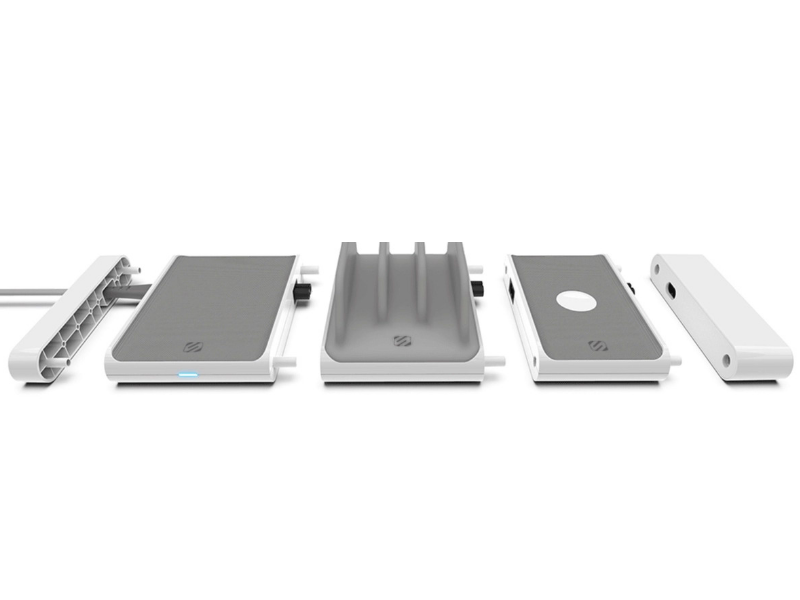 The advantage of the BaseLynx system is its modular nature because you can use it in multiple configurations by simply removing and adding sections as per your requirements.
You can obviously charge all your devices in one go by placing all your gadgets on the station. But if you have to charge the gadgets at different locations in your room, you can break the modules apart and place them where they need to be charged. Since each module comes with its own power cord, you can use it separately.
This flexibility to add, subtract, and rearrange elements makes it ideal for use in several situations, whether at home or office. Scosche has plans to include more new elements to the BaseLynx system to offer a greater number of options for users.
Key Features
Qi wireless fast charging dock
Apple Watch charging dock
Each charging dock comes with its own AC power cord and two end caps for use as a standalone unit.
Vertical power station that can hold and charge up to 3 devices
Contains two 12W USB-A outlets and one 18W USB-C Power Delivery outlet
Additional 12V USB-A and 18W USB-C PD outlets and a power indicator light. USB-C PD outlet is Apple and Samsung Fast Charge compatible.
Customizable to work in multiple settings, such as home, office, or dorm.
Pricing and Availability
Scosche's BaseLynx offers an elegant solution for those of us having trouble keeping our gadgets organized and living with multiple cables all over the place. The BaseLynx is not available for sale right away though.
You'll have to wait until the spring of 2019 to get your hands on the device. Meanwhile you can check out other Scosche products on the company website or on Amazon.