King, makers of the popular match 3 game Candy Crush Saga is out with their newest title that full of cute little cats and some classy card play to boot. The game is called Shuffle Cats and it its set on the rooftops of 1920's London club scene.
Montie, the cutie is your guide at the start of the game, introducing you to all the rules of the game. Then you're on your own, playing rummy with players from around the world and earning points.
Shuffle Cats – Game Play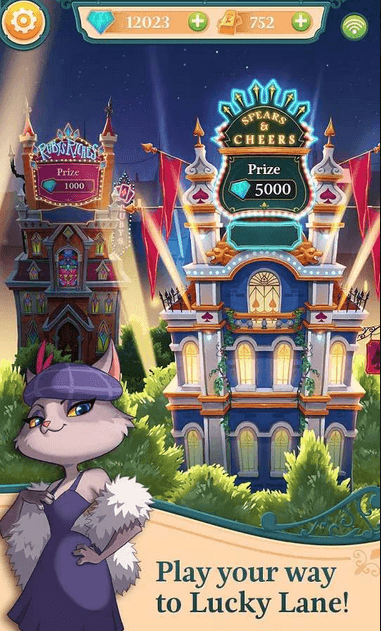 The rules of the game are simple. You select a card from the stock pile to begin a turn. With your cards, you now try to get a run or set of cards. Then you can discard a useless card from your set to finish your move. Its the tur of your opponent now. Each time you play a card, you'll score 1 point. The first player to fill the score bar (about 10 points) wins the match.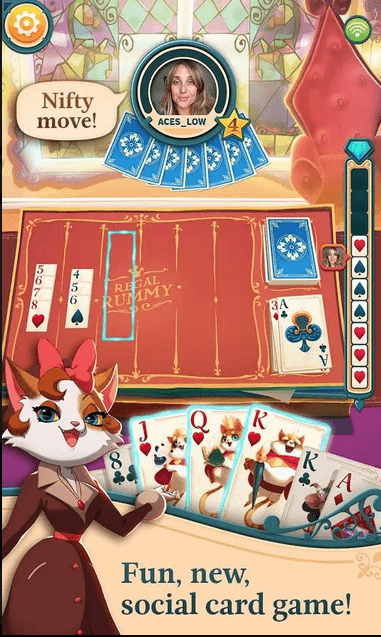 Your ultimate aim is to get to Lucky Lane, where all the cool, skilled cats come out to play cards. On Lucky Lane, you can compete in elite Card Clubs and win big Gem Prizes, XP rewards and even Gold Bars.
There are also side games like Walters Hearts or Spades game where you can pick up plenty of gems if you can correctly guess which suit the hidden card belongs to: hearts or spades. You have one free go every day.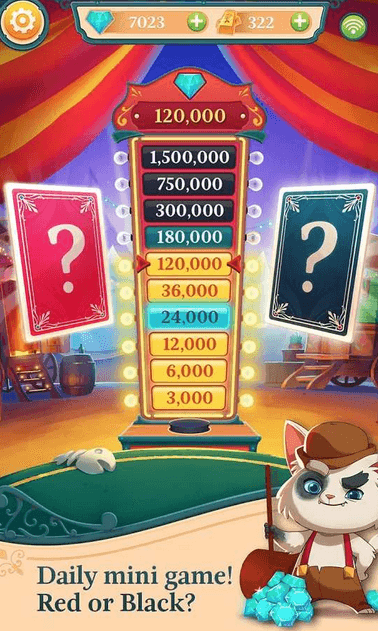 Shuffle Cat Bob runs a cool store where you can pick up cool power-ups of sorts called Lucky Charms. They include cards that give you double points, cards that freeze your opponents turn, and cards that take a point off your opponent.
There are also special Chat Packs that let you have interactive, funny conversations with other players.
Shuffle Cats is free to play but there's plenty of opportunity to spend real world cash, especially for gems that is the entry fee for entering a card game.
If you're looking for a social game to fill your stressful workdays or need a break from clashing with swords and weapons in Clash Royale and Clash of Kings, Shuffle Cats is a good game to hang out with. Click below to download the game.
If you like this game recommendation, be sure to visit our Archives section for more fun Android games and iOS games highlights.