ET2, a name synonymous with cutting-edge lighting trends has announced a new series of multicolor lights for smart homes. In connection with the Friends of Hue program, Phillips Hue and ET2 have worked together to create a rich lighting experience for your home. What's more they work well with HomeKit, Alexa, Cortana and Google Assistant. These lights come with premium tags, so you might want to splurge on them only when you desire to have the most stylish aesthetics for your home. Here's more on the collection.
ET2 iQ Series Smart Lights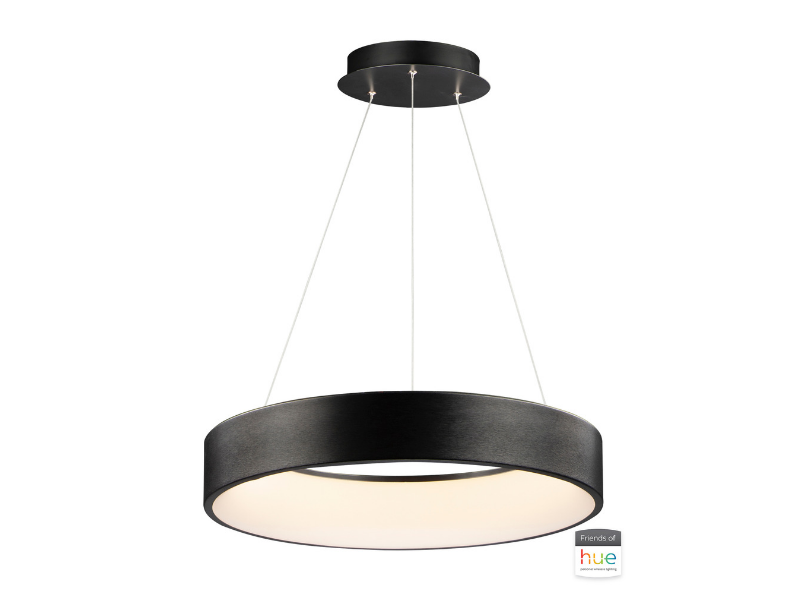 The ET2 iQ Series Lighting is available in Flush and Pendant Mount designs. The rings are finished in Brushed Black. A custom diffuser is fitted to evenly diffuse the light. It sports 3 LED fixtures to hold smart lights that can change color. When used with the Phillips Hue app, you can change the colors, control the color temperature, dim and program it for different room scenes. These features also work with smart assistants.
The lights have an output of something between 2000-2800 lumens, which is one of the brighter options on the market. Prices range from $400 to $500.
See the iQ Series Lights here and here
iCorona Series Smart Lights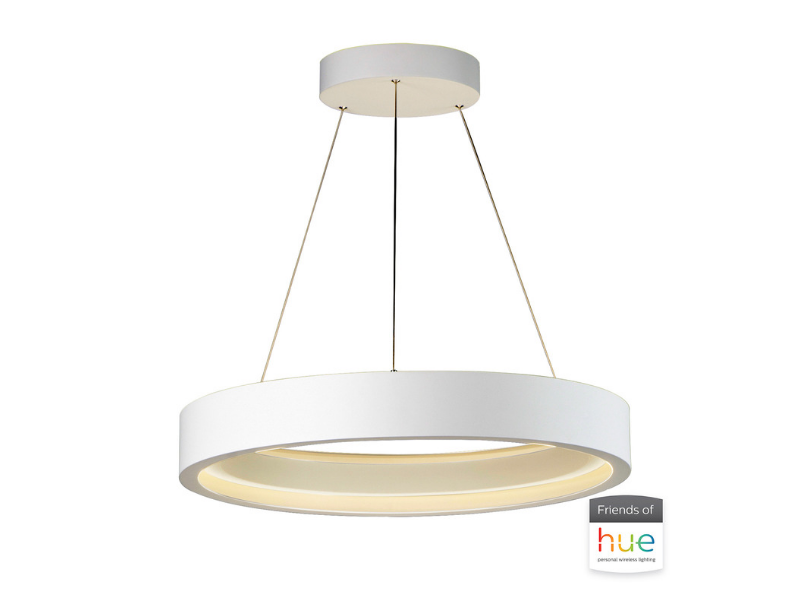 The iCorona Series lights are encased inside a dual Matte White ring. It works with the Philips Hue light engine to allow you to change the color temperature, dim the lights, and program room scenes. It is also available in the Flush mount and  Pendant desgn. The lighting output on the iCorona clocks in at 2,800 lumens. This series has only two fixtures but a more complex circular design. Price-wise, you'll be paying something between $650 to $750 for different styles.
See the iCorona Series on Amazon here and here
iWood Series Smart Lights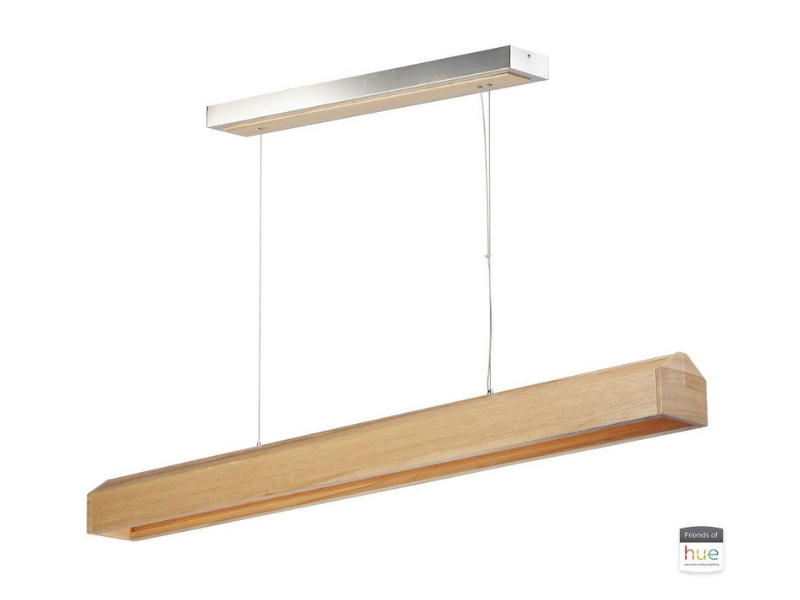 Last in the collection is the iWood series of lights. These lights are pendants wrapped in long linear natural wood. There are two sizes of the product available in 40 and 60-inch versions. Prices range from $660 to $760 depending on the size.
See the iWood Series on Amazon here and here
The ET2 Lighting collection is as premium as they come. You could style the main sections of your home with these lights instead of having them in every room. Or you could recommend them to someone who is looking for a rich lighting solution for their home.