If you need software that comes packed with a whole host of features to help recover data, you don't have to look much further than the Stellar Phoenix Data Recovery Software for Mac. It would not be an exaggeration to say that this is the best of its kind in the category of file previewing. What we especially like is the fact that you pay for the service after the software has ascertained that it can actually do the job for you. You'll know soon enough- if you see your files on the preview screen, you can rest assured that they'll be recovered. Post this, you can pay online to kickstart the recovery features in the program.
Stellar Phoenix Data Recovery Software for Mac
The moment you open Stellar Phoenix, you'll see a basic menu with recovery options. You can recover everything or limit your scan to documents, email, videos, audio or photos. Once you've selected the type of data you want to recover, click Next.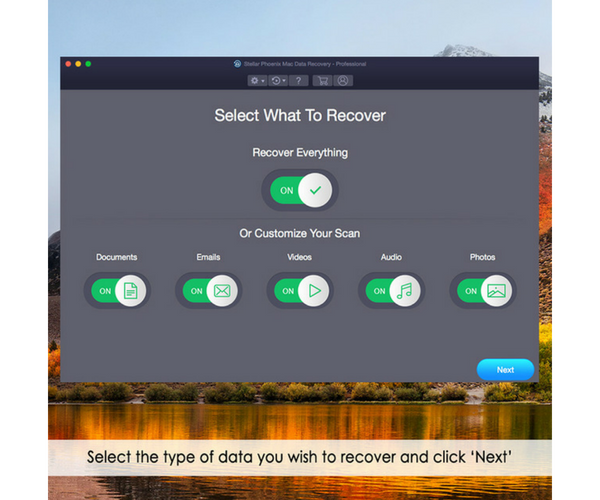 In the next step, you need to select the location where you want to search.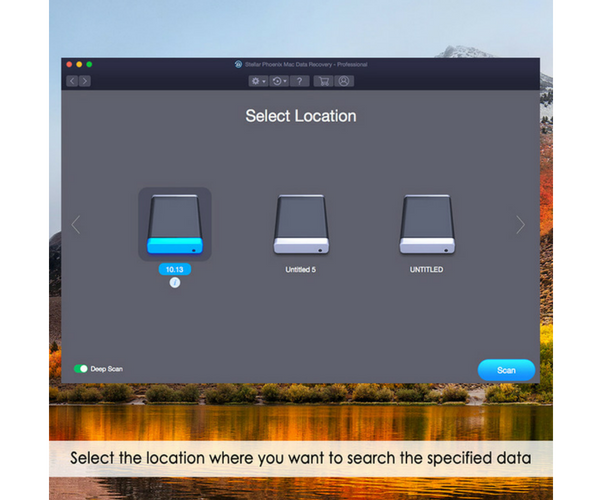 Stellar Phoenix Data Recovery Software will start the scan. Depending on the size and condition of the storage media, the scan may take time. It can take up to an hour or the recovery may be over in a matter of seconds or minutes. You can turn on Preview to see the recoverable files after the scan.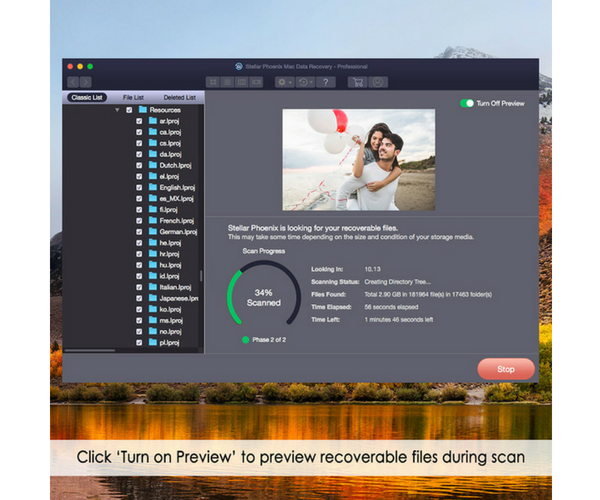 You can then click on each of the search results to preview the files and confirm that you've found the correct file for recovery.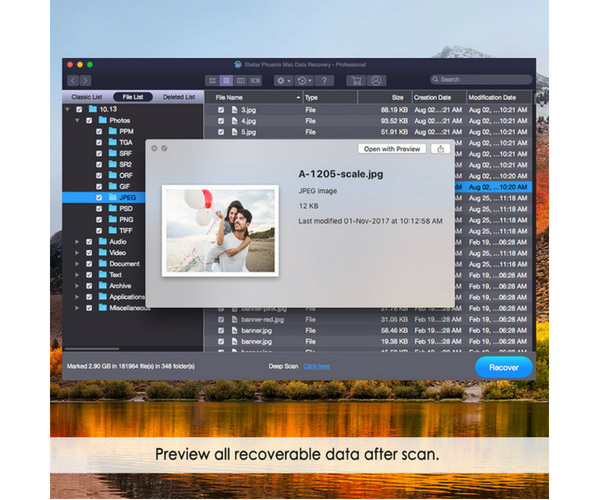 Then it is just a matter of selecting the files that you need to recover, setting the location where you want to save them and clicking Save.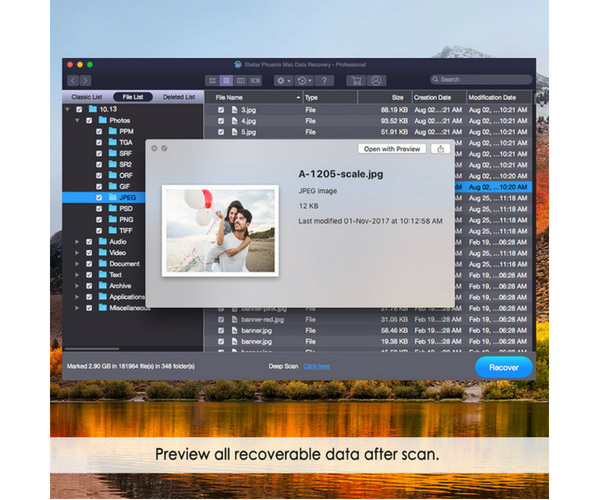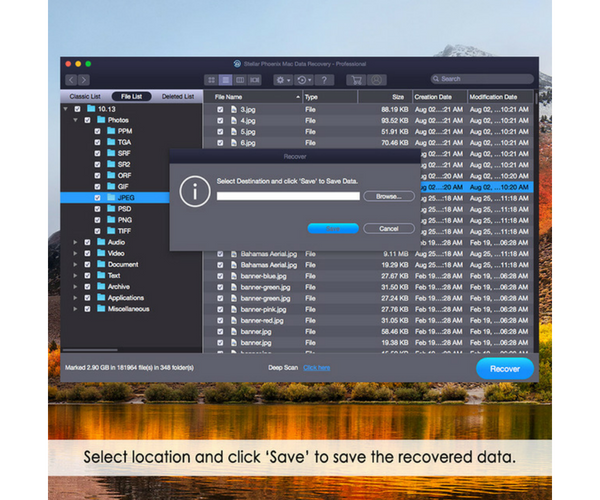 Stellar Phoenix Mac Data Recovery is definitely one of the more easier tools for data recovery on Mac, and you could do well with this service. Download the Mac Recovery software on your computer, let it work its magic on your disk and then pay when you see your hitherto lost files on the preview panel.