Ever since I reviewed the time management app TickTick on its launch, it has been an app I can't do without. With its simple interface and easy to manage Calendar, TickTick has ensured that I never missed a task or activity I planned for the day, the week or even months ahead.
I have set schedules for as long as 6 months and simply forgotten about it, until the app gave me a nudge. TickTick is a free app with Pro features for those who want do more, but the free version is complete in itself.
TickTick is now on its third major version update and its got some stunning features that will give you all the more reason to use it and recommend it to your friends. Here's a look at the new features in TickTick 3.0.
New Features in TickTick 3.0 Version
Grid View of Calendar (Pro)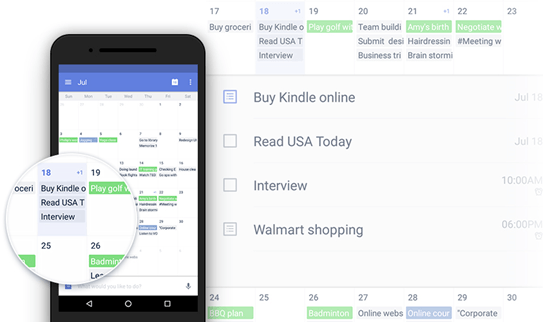 The TickTick Calendar now gets a new grid view, allowing you to see your whole monthly plan at a glance. You can easily view all tasks for the month at a click of a button or narrow it down to a certain date by clicking on the date. The Option menu also lets you easily switch between list view and grid view making the calendar more intuitive and useful.
Custom Smart List (Pro)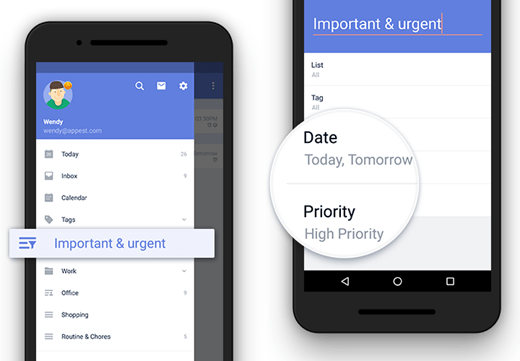 Another exciting Pro feature is the introduction of a custom smart list, giving you the freedom to customize your lists and make it your own. New filters are available for generating your own smart list including Tag, Date, Priority,and  Assignee. So the next time you need a smart list of your most prioritized tasks, you can simply choose "High priority" and "Today" and you'll have your custom list ready in no time at all.
Task Progress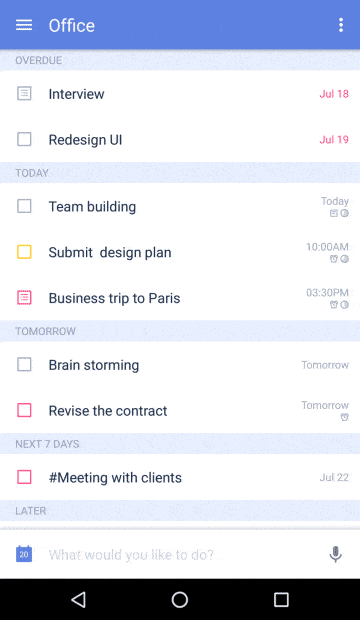 If you had a task with a maze of sub tasks included in that main task, knowing how far you have progressed with all of those subtasks will be next to impossible to see at a glance. That's why TickTick's latest new update is amazing. With its newly introduced free to use Task progress feature, all you need to do to see the status of your main task is to drag the date section to the task detail screen to effortlessly record and monitor your task progress.
Other Improvements
You can now choose to show recent tasks only for tasks that currently matter.
Recent time range could be defined as 1 month, 2 months etc. based on your preference.
Inactive tags will be automatically hidden in side bar.
Attachment now have a maximum limit of up to 10M. You can add photos, documents and more for task details.
You can now view only the non-repeating tasks by unchecking "Show All Repeat Cycles" in calendar.
If you haven't tried TickTick yet, you are missing out on a fantastic time management app to manage your daily activities. Its free to use and doesn't cost much either if you want to go Pro.
If you want to learn more about TickTick, you can visit their official page or read my first and second review and update posts.
Or just head over to Google Play or the App Store to get more productive.