Thanksgiving, Black Friday, Christmas and Hanukkah means that there's lots of shopping to be done in the coming days. Tablets are the flavor of this season, as more and more companies have started releasing tablets breaking the monopoly the iPad had in the market. The high cost of the iPad has made it very exclusive, but cheaper alternatives are now available and in this post we'll take a look at the top 10 tablets to gift this holiday season.
Cool Tablets to Gift This Holiday Season
iPad Air 2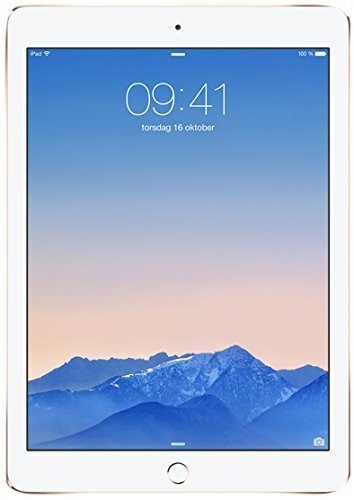 It might still be an expensive device, but the iPad Air 2 at $460 offers a speedy A8X processor, a stunning anti reflective display and a great collection of compatible apps in a sleek, light package. Improvements to the OS by way of the Touch ID fingerprint reader and Apple Pay support and the easy ability to handle calls via handout makes this one of the best devices to buy this holiday season, either for yourself or as a very special gift for someone you love.
Lenovo Tab 2 A10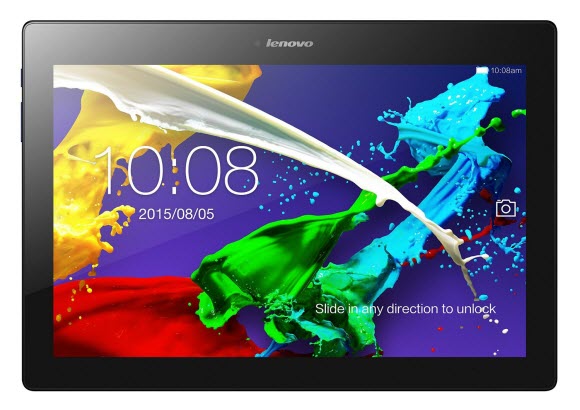 If you are looking for an affordable Android tablet, consider the $179 priced Lenovo Tab 2 A10. Its got a great battery life, and good CPU performance with a bright and attractive display, all packaged in a sleek slim body. Its particularly nice to pick this one for your mom, dad or grandparents.
Check out the Lenovo Tab 2 A10
Samsung Galaxy Tab S2 9.7 Inch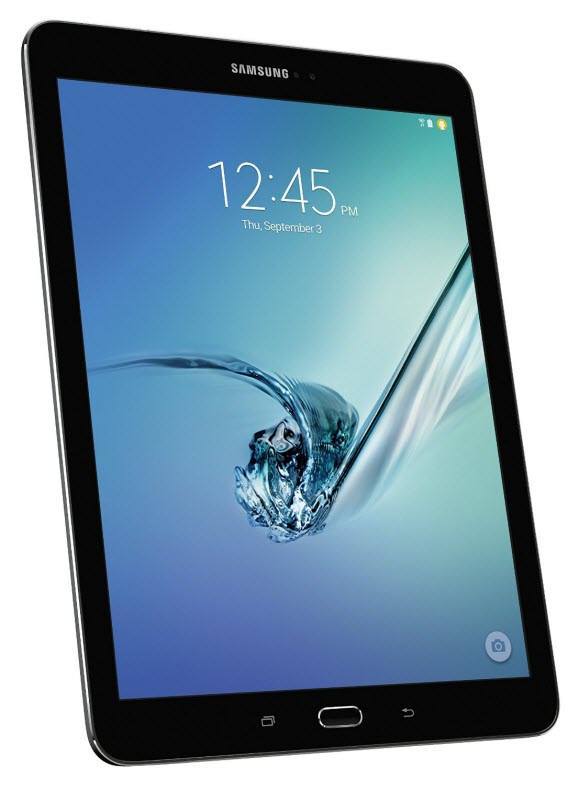 If you want stunning graphics that bring movies and games to life on a 10.5 inch 2048 x 1536 pixel screen, look no further than the Samsung Galaxy Tab S2 9.7 inch tablet. You can view 2 apps simultaneously, add up to 128 GB memory in the microSD slot, use the Fingerprint scanner for added security and take high-quality photos and video chat with the 8MP rear camera and a 2.1MP front camera. The battery life is a pretty good 9 hours. What more do you want in a tablet? Price: $299.
Check out the Samsung Galaxy Tab S2 9.7 Inch
Microsoft Surface 3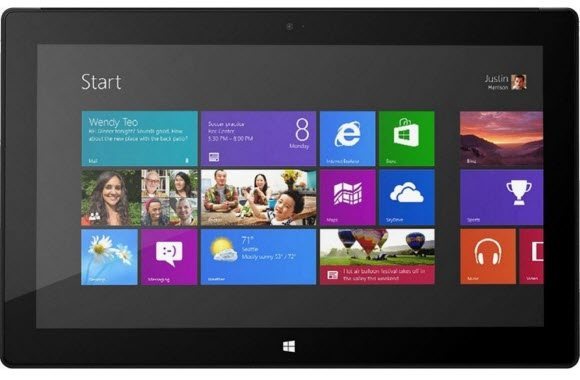 If you want the best 2-in-1 tablet hybrid, you can pick up the Microsoft Surface 3 device at around $499. The simple fact is that its one of the best Windows tablets to carry around when you want to leave your laptop behind and still get some work done. Add a cool snappy Type/Touch Cover for an extra $130 and you'll have a tablet that rivals the best of laptops. The battery life isn't the greatest, but its clean design and sharp 1080p HD screen makes it a worthy tablet worth purchasing.
Check out the Microsoft Surface 3
Dell Venue 8 Tablet with Intel RealSense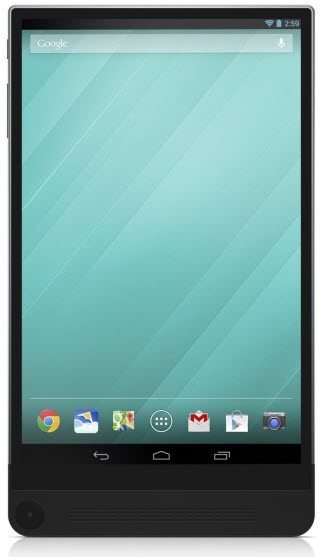 The Dell Venue 8 is a fantastic Android tablet that takes the honor of being the world's thinnest tablet. Its best feature is the Intel RealSense Snapshot Depth Camera that lets you take depth photography and do advanced 3D editing. It runs Android 5.0.2 and has a premium design with immersive audio that lets you enjoy blockbuster movies and listen to clear video chats. with a pretty decent battery life to boot, the Dell Venue 8 tablet makes for a nice holiday gift. Price: $399
Check out the Dell Venue 8 Tablet with Intel RealSense
Amazon Fire HD 6 Kids Edition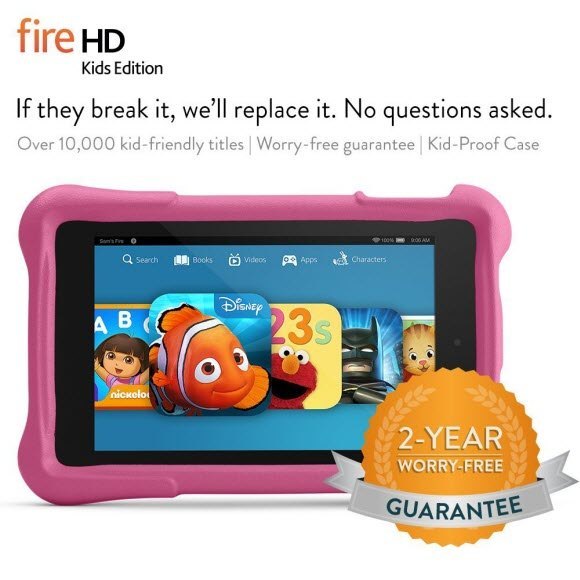 Kids can now be the proud owners of tablets created just for them, thanks to Amazon's fire HD Kids edition. Its got a fantastic 1,280 x 800-pixel, 6-inch display and access to over 5000 kid-friendly movies, apps, books and games. It comes with a protective rugged case, a worry-free 2 year warranty, and top of the class parental control options. If you're gifting a tablet for your child this Christmas, the Amazon Fire HD 6 Kids Edition is a great option.
Check out the Amazon Fire HD 6 Kids Edition
iPad Pro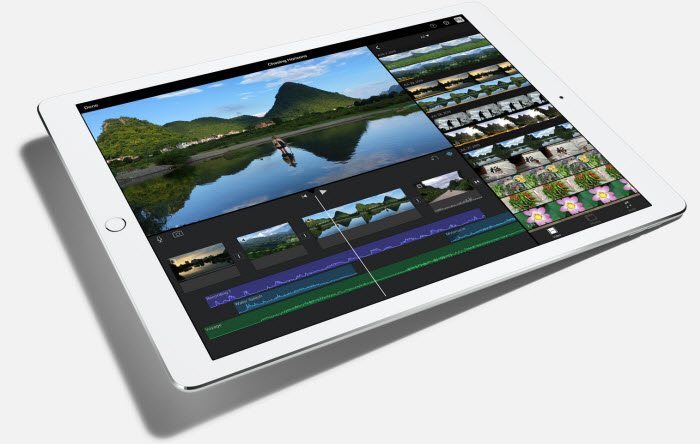 If you want to splurge on a super tablet that's new and comes with the best in technology, the iPad Pro is THE ONE. It has a massive 12.9 inch screen, a blazing fast A9X processor, a stunning 2732 x 2048-pixel resolution, a Smart Keyboard and an impressive Apple Pencil. You can decide if the iPad Pro is the device for you by checking out our guide and take your pick of protective cases for this expensive device at the time of purchase. Price: $799.
If you're planning to make someone tablet happy this holiday season, I hope this list helps.