If you've become the proud owner of an iPad Pro, you'll want to make sure you accessorize it with the right cover/case to protect it from damage. This post takes a look at some of the best iPad Pro cases that you can pick up (or gift someone) at the moment. This post will be updated as and when new iPad Pro cases come up, so keep checking in.
Best iPad Pro Cases to Protect your Tablet
Apple Smart Keyboard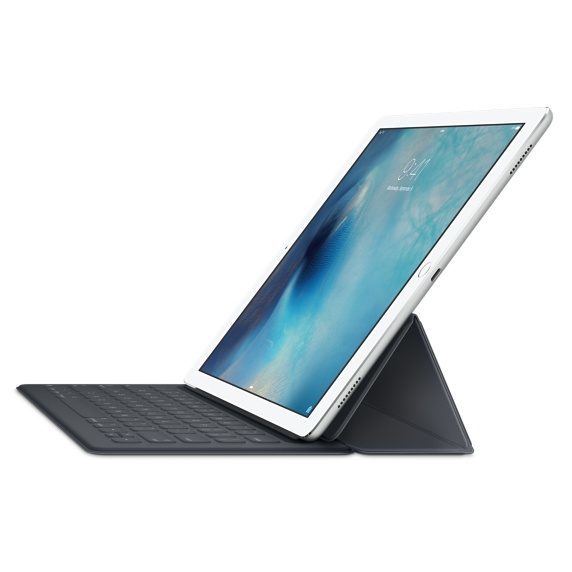 The Apple Keyboard is a smart full sized keyboard that is portable and connects with the Smart Connector to exchange power and data. It is Apple's own product and its a pretty cool device that covers the back of the tablet and the front when closed. Plus, you can use it to prop up the device as well. Pricey, but then it comes from Apple, so you know its one among the best! Price: $169.
MoKo Slim-Fit Folio Cover Case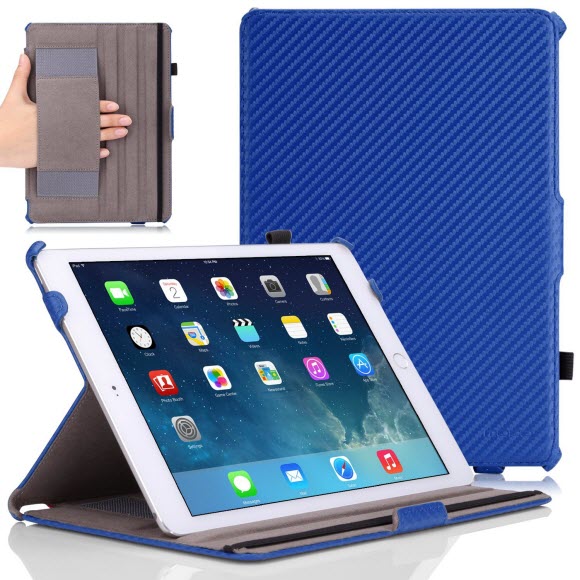 MoKo make some of the best cases for mobile devices and the MoKo Slim-Fit Folio Cover Case is the one to consider when you're on the lookout for a good cover case for your iPad Pro. It offers easy access to all the features of the iPad Pro with options to set it up at multiple angles to type, watch movies or do other activities.
The case has an interior hand strap, which comes in handy for one hand use, a padded front cover and a hard plastic back to protect your device, including all 4 corners of the big device. The device is in stock on November 27th. Price: $5.99
Buy the MoKo Slim Fit Folio Cover Case
The Original Black & Tan Leather Smart Cover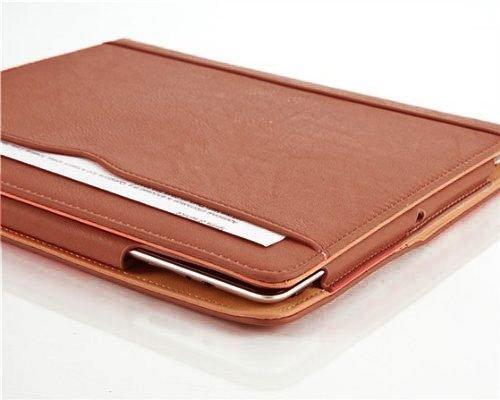 If you want a classy case for your iPad Pro, consider this faux leather case that comes with a comprehensive screen protector and cleaning cloth and an integrated document pouch for keeping your passport and other paperwork.
The smart cover comes with Sleep/wake features that turns on your iPad when you open it and turns off the device when you close it. It has a 3 point incline design that makes it convenient to use the iPad Pro with a keyboard, as a movie stand or to Facetime. The device will be in stock on Nov 29th. Price: $31.90
Buy the The Original Black & Tan Leather Smart Cover
JETech Soft Clear Case Cover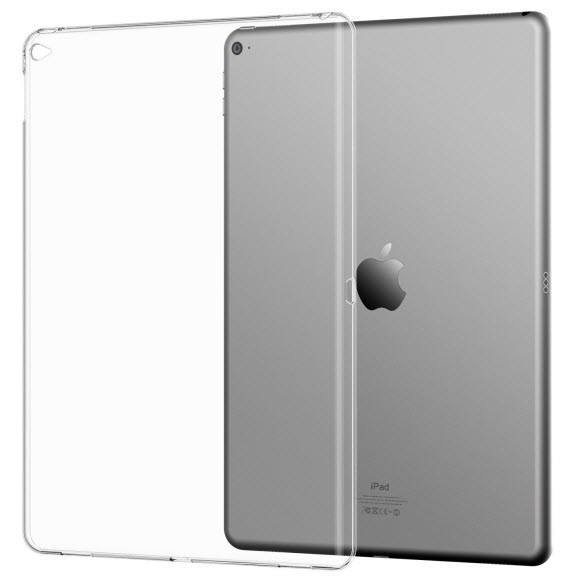 The JETech Case for the iPad Pro is a soft gel skin case that is transparent allowing you to enjoy the beauty of the original iPad Pro while still offering scratch protection for the device. It allows access to all the features with perfect cutouts for the speakers, camera and ports. However, it is best suited if you only want simple protection for your device from scapes and scratches. Price: $12.99.
Buy the JETech Soft Clear Case Cover
Inateck 12.9 iPad Pro Case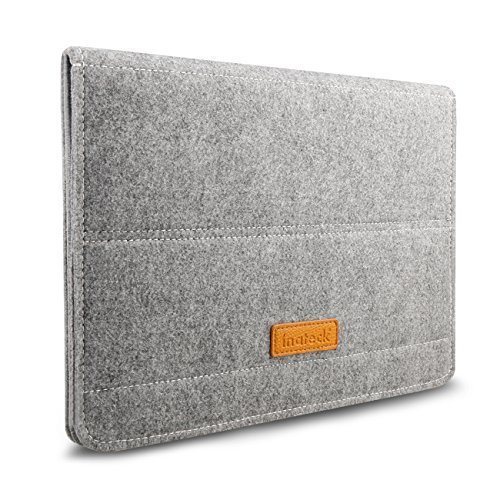 The Inateck case is a practical sleeve that is wear and tear resistant with a soft flannel inside that can keep your iPad Pro safe and scratch resistant. There are a couple of compartments inside the case that is handy for storing small items like cards, notebooks, and keys.
Despite its soft texture, the sleeve doubles up nicely as a sturdy stand for watching movies. The velcro closing completes the look and ensures that your iPad Pro is safe when you dump it inside your travel bag. Price: $23.99.
Buy the Inateck 12.9 iPad Pro Case
ESR iPad Pro Smart Case Cover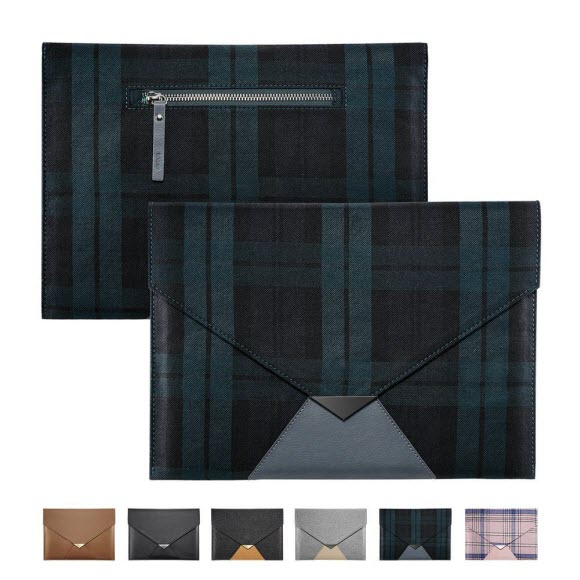 The next smart sturdy case cover for your iPad Pro is the one from ESR. It has a built-in magnetic auto wake & sleep function, a built-in stand for multiple angle viewing, a flex press button cover, and perfect cut holes fo access to the camera and port connections. The TPU and polycarbonate cover has a flexible edge that offers sturdy protection for your tablet. Price: $18.99.
Buy ESR iPad Pro Smart Case Cover