Yoga may be an ancient physical, mental, and spiritual practice that originated in ancient times, but it still finds relevance and purpose in today's modern life, that too in technology. There is a wealth of apps available on both the Android and iOS App Stores that offer both visual and audio guides to a variety of asanas that can benefit you immensely when you are working on a stressful job, in a cramped space or for long hours. If you want to check out some of these Yoga apps, here's a collection of our favorite top yoga apps.
Top Yoga Apps for iOS and Android
Yoga Studio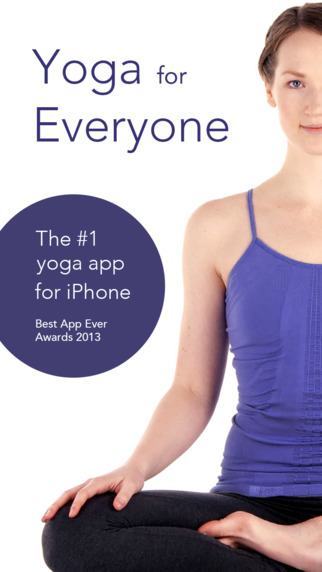 One of the must have apps for your iOS device, Yoga Studio offers plenty of classes on Yoga and meditation in HD videos that are also completely customizable to suit your lifestyle. Not only can you create your own HD video classes from the collection in the app library, but you can also add your own custom music and ambient sounds, schedule your classes and sync them with your calendar. Yoga Studio is great for beginners and just as awesome for experts. It works on the iPhone, iPad and new Apple TV too. Price: $3.99
Yoga.com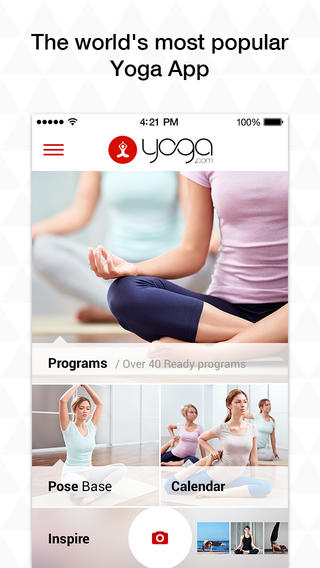 Yoga.com is another rich app that offers over 300 poses and breathing techniques for its users. Whether you want to improve your flexibility or stay physically fit and free from stress, the Yoga.com app offers HD videos and 3D muscle images that will provide ample demonstration techniques for you to master. The app also throws in over 45 programs with video instructions and options to customize the classes to suit your needs. whether you're a newbie, an intermediate level user or an advanced Yogi, the app will match your skill set with the appropriate level of training.  Price: $3.99/Free with IAPs
Pocket Yoga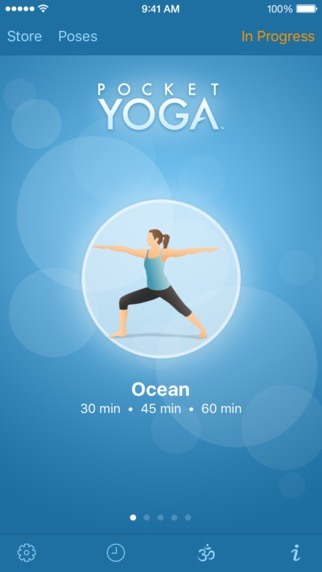 Pocket Yoga is packed with detailed vocals and visual instructions so you can learn over 200 poses with their correct posture and alignment easily. The app tracks all your progress and rewards you with new environments as you progress. You can make use of the default music in the app, or play tunes from your library or iTunes Radio while working out. The app is also compatible with Apple Watch and Apple TV and is integrated with HeathKit and Health app to track your heart rate and calories burned. Price: $2.99
FitStar Yoga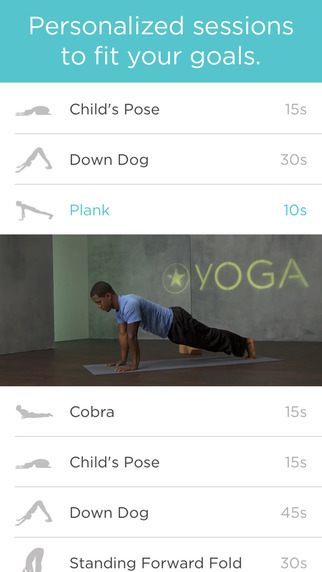 FitStar Yoga is another fantastic app that lets you practice your poses with internationally recognized yoga expert Tara Stiles. You can choose the duration and intensity of your workouts, customize audio tracks to match your preferences, track your progress with milestones and achievements and connect your Fitbit, Jawbone UP, or MyFitnessPal account to sync your weight and consolidate your fitness activity. You can also track the calories burned using Apple Health. Price: Free with IAPs.
Daily Yoga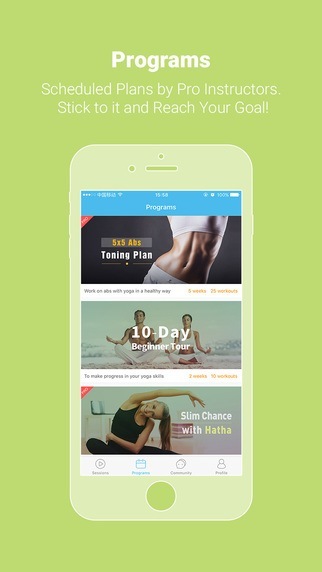 Voted as one of the best yoga apps for 2014 and 2015, Daily Yoga is an app that offers a variety of exercises of different intensities and duration to lose weight, get in shape and stay healthy. With over 50 yoga sessions, 500 yoga poses and more exercises added frequently, its no surprise that this app has been downloaded by over 10 million users. The app is highly customizable with exercises to suit beginners , intermediates as well as advanced users. Users can download the app for free and then select a subscription plan to continue to get its benefits.
Do you take advantage of the Yoga apps on your smartphone to maintain your mental and physical health? If so we'd love to hear the apps that are helping you out!