Every new iteration of the iPad is an improvement over the existing models. Sometimes the improvements are not significant enough to warrant an upgrade. The new 2020 iPad Pro improves upon its predecessor both in terms of specs and performance while also bringing in great new features. Here are 6 good reasons to upgrade to the new 2020 iPad Pro.
Reasons to Upgrade to the 2020 iPad Pro
Better Augmented Reality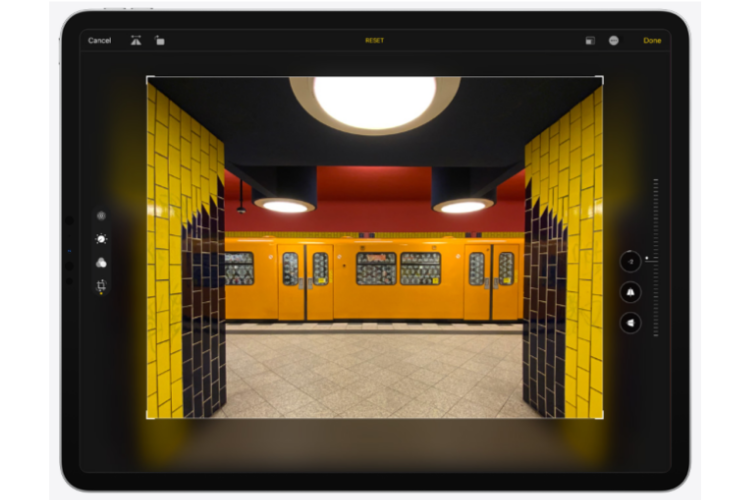 One of the headlining features of the 2020 iPad Pro is the LiDAR scanner, which plays a big role in how you use Augmented Reality. The scanner basically runs invisible lasers over the area it is projected to create a 3D map. Apps that use AR are then able to use these 3D maps to accurately place virtual objects in the real world.
Although this feature is still in its infancy, there is a huge scope for third-party applications to take full advantage of it.
Another potential use of the scanner is with Apple's Measure app. You can use the app to check the dimensions of objects just by scanning them.
Apple has also released the ARKit 3.5 to help developers take advantage of the LiDAR Scanner. ARKit uses the scanner and depth-sensing system on iPad Pro to support apps that use features like Scene Geometry, Instant AR, Motion Capture and People Occlusion.
More RAM and Storage
The new 2020 iPad Pro boasts 6GB of RAM, which is twice as much as its 2018 predecessor. That means you can run intensive applications like Twitter, Pixelmator and Office apps smoothly.
The 2020 iPad Pro also has more storage than its previous model. The 11-inch iPad Pro comes with 64GB storage while the 12.9-inch version comes with 128GB storage. You can pick up additional configurations at 256GB, 512GB or 1TB if you like. The extra storage will come in handy for anyone who uses the iPad Pro as a productivity machine as wants to save documents and files.
The best part is that the increase in RAM and storage comes at no additional cost.
Better Pictures with the Dual Camera System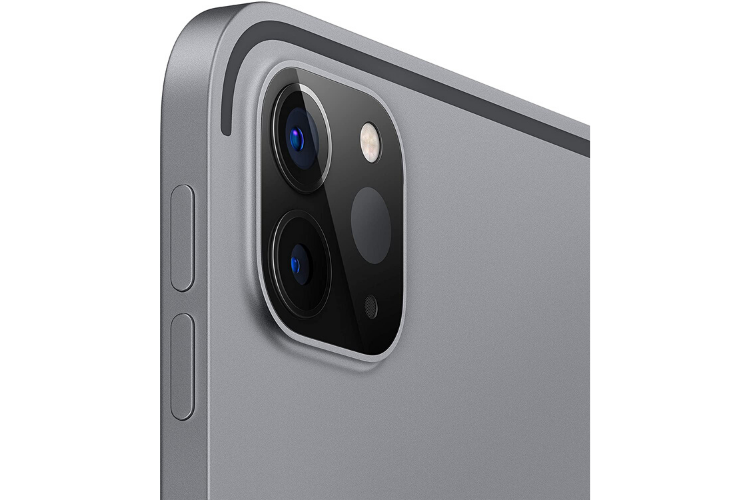 While capturing photographs with a tablet device isn't the most convenient option, the 2020 iPad Pro with its new dual camera system makes this a dream. The new camera offers a 125-degree viewing angle, which lets you take in more of your surroundings or click a larger group of people without having to move backwards to fit them all in. This helps you add more depth to your photos and videos.
The new iPad Pro also supports 4K video at 24, 30, or 60 fps. There is an advanced microphone setup with 5 microphones that promise studio-quality audio recording.
The front-facing camera is 7MP and comes with a ton of great features including True Depth mapping for Face ID, optical image and video stabilization,  True Tone flash, and 5x digital zoom among others.
All of these features makes the new iPad Pro a great gadget to own if you are a content creator,  movie maker or photographer.
Top Class Performance
The 2020 iPad Pro features a 64-bit Apple A12Z Bionic processor with eight cores running at 2.49GHz. This guarantees lightning fast performance of any app, be it a AR and VR apps or graphic-intensive gaming and video editing apps. If you want a gadget that works faster than an entry level Mac, the iPad Pro definitely fits the bill.
Great Screen Technology
The 2020 iPad Pro models feature a 264ppi Wide Color Liquid Retina LCD display, the same tech you see on the iPhone 11. It also uses True Tone which intelligently detects and adjust outside light to match the screen tone to your environment. Plus, there is a laminated display and anti-reflective coating like previous models.
ProMotion is a superior refresh technology that makes the iPad screen blazingly fast, thanks to a refresh rate of up to 120 Hz. In simple words, scrolling is super smooth and responsive, drawing with a Pencil feels natural and apps open faster than ever before. This technology also intelligently adjusts the refresh rate down for activities that don't require much power, thereby reducing battery consumption.
Draw Better with Apple Pencil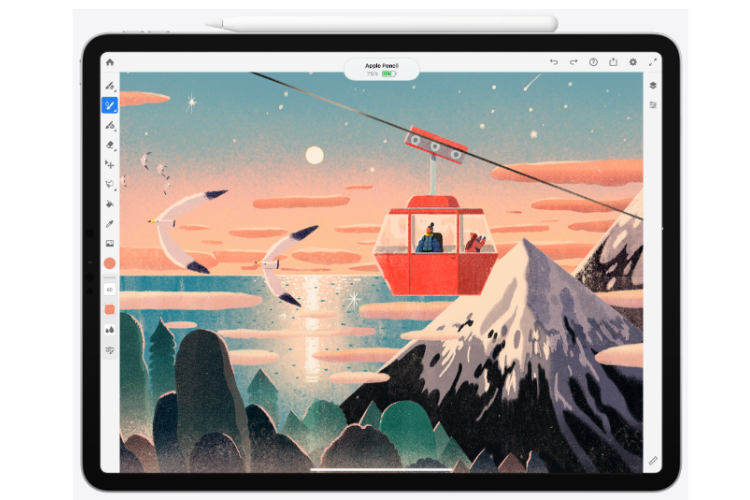 If you draw, sketch, do calligraphy or technical drawings or design on your iPad, you'll love what the Apple Pencil 2 can do for you. The ProMotion technology found in the iPad Pro delivers a digital drawing experience that matches none other tablet with the exception of Wacom. You can quickly access the digital tools by double-tapping the flat edge.
The tilt and pressure sensitivity combined with the low latency of Apple Pencil ensures imperceptible lag, pixel?perfect precision and great flexibility in artistic expression.
The second-generation Apple Pencil is also easy to carry with you wherever you go. It attaches magnetically to the side of the iPad Pro and automatically pairs and charges on the go.
Final Thoughts
There are plenty of great things to love about the new 2020 iPad Pro. The new tablet is much faster than previous models. It has a brilliant screen with an advanced camera setup. It also sports a studio-quality microphone array.
If you are in the business of video editing, content creation, have a YouTube channel, make home movies, or work with intensive programs, the 2020 iPad Pro is the best you can buy.
The 2020 iPad Pro is available at prices starting $799 for the 11-inch version. The 12.9-inch version starts at $999.
Good things don't come cheap, at least in the tech world, but there's plenty of good things to love with the new iPad Pro lineup.
Note: When you purchase something on our website after clicking links in our articles, we may earn a small commission. Read our affiliate link policy for more details