Now that Apple has launched the new 2020 iPad Pro, we are starting to see more and more manufacturers launching fresh new cases, keyboards and other accessories for the highly sought-after tablet. Zagg is the latest big name to launch two keyboard cases for the 2020 iPad Pro. Here's a close look at what you can expect with the versatile Zagg Slim Book Go and Rugged Book Go keyboard cases.
Zagg Keyboard Cases for the 2020 iPad Pro – Slim Book Go & Rugged Book Pro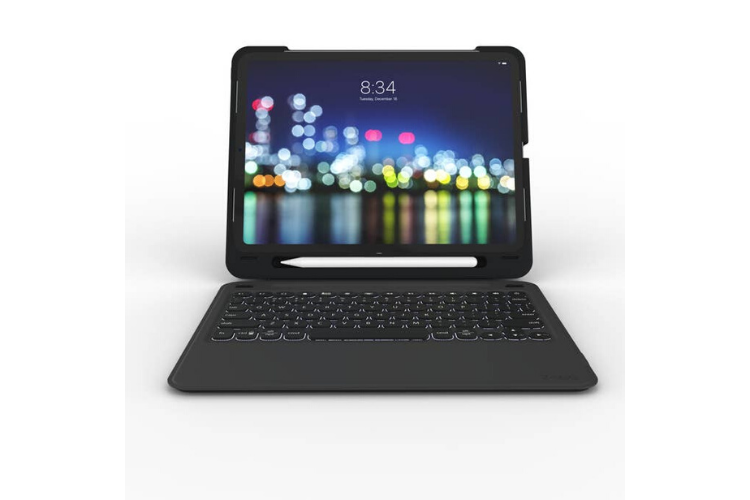 Lightweight and Portable
The Zagg Slim Book Go is a sleek, lightweight keyboard weighing about 1.28 lb that can easily fit into your bag. It is by far the lightest Bluetooth keyboard in Zagg's lineup.
On the other hand, the Rugged Book Go keyboard case offers rugged protection while still keeping it lightweight at about 2.46 lbs. The case has a durable TPU-wrapping to withstand drops of up to 6.6 feet.
Also Read: Brydge Pro is a Contender for One of the Best Keyboards for the 2018 iPad Pro
Laptop-style Keys
Both keyboards sport laptop-style keys to ensure optimal key travel. This way you can employ clean, precise, even pressure with each keystroke and enjoy fast and accurate touch typing.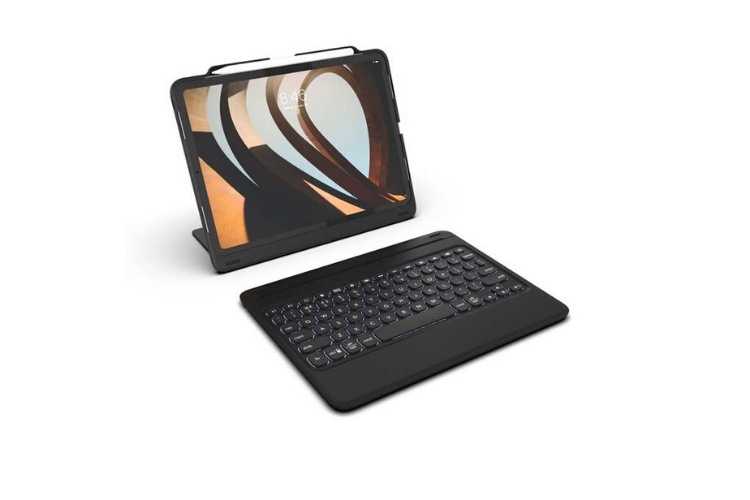 The keyboard cases offer backlighting in 7 different colors, allowing you to adjust the light suitably when working in low light conditions.
Multi-device Pairing
The Slim Book Go and Rugged Book cases can pair with 2 devices at once. So, you can easily sync your iPad and smartphone and toggle between them, should you want to.
Apple Pencil Holder
Both cases have built-in holders to keep your Apple Pencil always close at hand. When not in use, you can keep the Pencil at the top of the keyboard. When you are working on your iPad and need the Pencil close at hand to quickly pick up when inspiration strikes, you can keep it at the base of the cover.
Detachable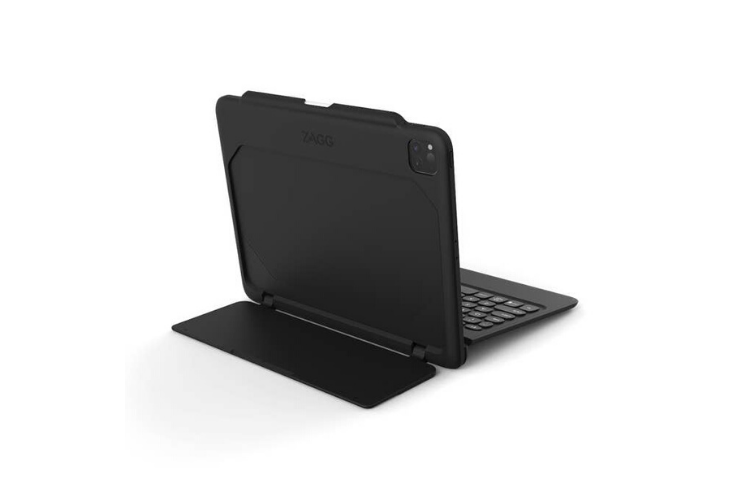 The keyboard cases can be easily detached so you can work different situations and environments comfortably. The cover of the Slim Book Go has a reverse kickstand that can support the tablet on a flat surface while you type with the keyboard.
Long Battery Life
Both keyboards have a long battery life. You can type up to one year between charges, saving you the trouble of carrying extra cords in your bag for charging.
The Zagg Slim Book Go for the 11-inch iPad is priced $99 on the official website while the Rugged Book Go is priced at $149.
Check out these Zagg keyboard cases for the 2020 iPad Pro and tell us what you think!
Note: When you purchase something on our website after clicking links in our articles, we may earn a small commission. Read our affiliate link policy for more details.