VLC can play anything from files, discs, webcams, and streams and supports a number of codecs, making it one of the best feature-rich multimedia players that is available for everyone to download and use for free. One feature that many of us may not be aware of is its conversion capabilities. Whether you want to convert your MP4 file to MP3 or vice versa or you want to convert to less popular file formats, you can use VLC to get the job done. So the next time you think about searching for a free video converter online, just give VLC a try.
The process of video conversion using VLC is easy as pie and quick too. Here's an example of how I converted an MP4 video to MP3.
How to Use VLC as a Free Video Converter
1. Open VLC media player. On the menu, click Media –> Convert / Save.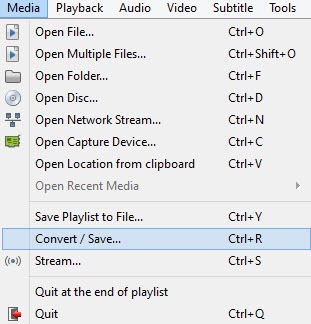 2. The Open Media dialog box is displayed. On the File tab, in the File Selection section, click Add. Navigate to the folder where you have the file you want to convert and select it.
3. If necessary, check the Use a subtitle file check box to embed a subtitle to the converted video.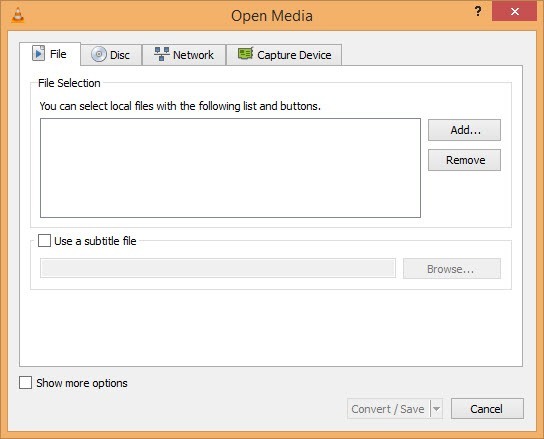 4. Click the Convert / Save button.
5. This will display the Convert dialog box. In the Settings section, from the Profile drop down menu, select the format in which you want the file to be converted. For the purpose of this tutorial, I'm going to convert an MP4 file to MP3 format.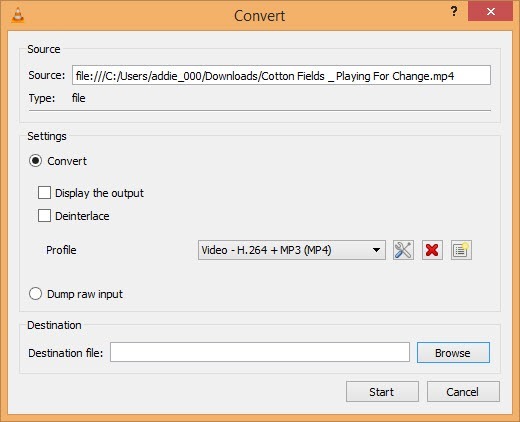 6. At the bottom of the Convert dialog, click Browse, navigate to the location where you want to save the file. In the File name text box, enter a file name and click Save.
7. You'll be back in the Convert dialog box. Click Start.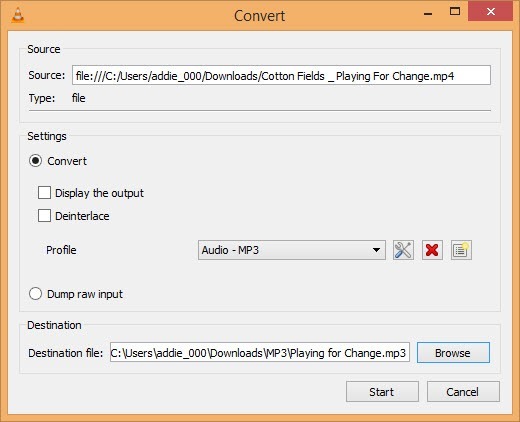 After a few minutes, your videos will have converted to a file format of your choice.
VLC offers a number of file formats for conversion and you should find most of the popular ones covered. So the next time you think about using a free video converter online to do the job, just open up your VLC player to do the conversion for you.
If you don't have VLC on your computer, click below to download it.