There are plenty of wireless chargers for charging multiple devices in one go. But that often involves charging a phone and a smartwatch or a phone and a tablet device. Anker's PowerWave 10 Pad offers a nice variation, allowing you to charge two smartphones in one go. If you own more phones than other smart devices, this little accessory may be just what you need for your home. Here's more on the Anker PowerWave 10 Pad.
Why Buy the Anker PowerWave 10 Pad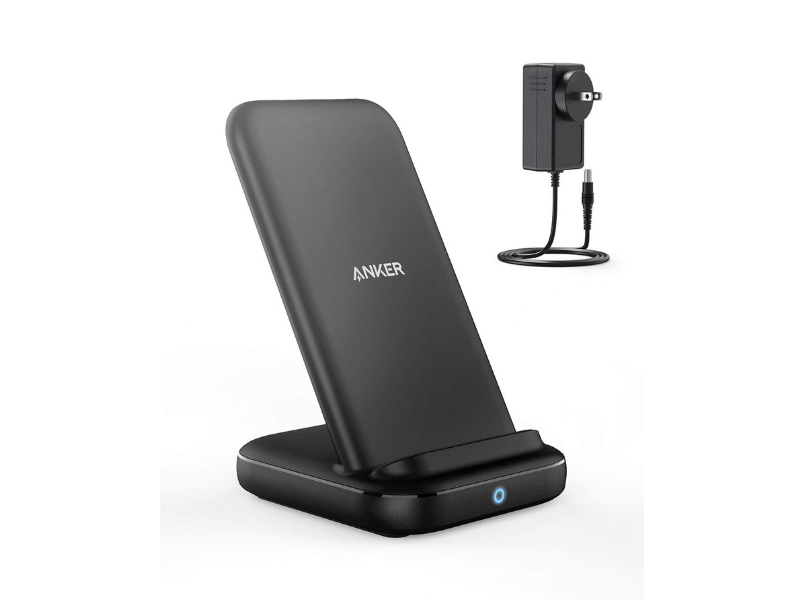 Charge Multiple Smartphones in One Go
The Anker PowerWave 10 Pad wireless charging pad lets you charge your Android phone and iPhone in one go. It supports 10W charging speeds for Samsung phones and 7.5W for iPhone. It also supports other Qi-compatible devices but maxing out at 5W.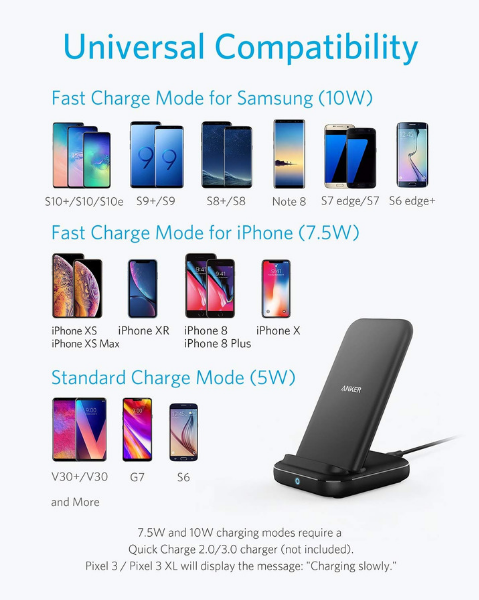 Charge Through Cases
This charging pad can also power through phones with their cases on, provided the cases are no thicker than 5mm. Nobody wants to go through the hassle of removing the case every time a phone needs to be charged. The Powerwave 10 makes this easy as you simply have to place it on the pad at night and wake up the next morning to a fully charged phone.
Charge Vertically or Horizontally
If you need to charge your phone when you are in the middle of something, such as watching a video or checking/replying to messages, you can flip the phone in landscape or portrait mode as you see fit and continue charging the device.
Safety Features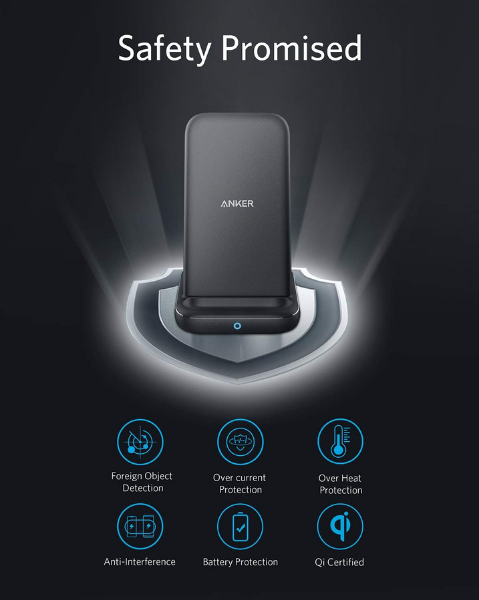 The PowerWave 10 pad comes with uncompromising safety features that include foreign object detection, protection from current surges and overheating, anti-interference and battery protection.
Price and Availability
The PowerWave 10 on Amazon is available for $42.99. Included in the box is the PowerWave 10 Stand with 2 USB-A Ports, 36W DC Adapter and welcome guide. You also get an 18-month warranty for the wireless pad. If you are in the market for a wireless charger that can charge both the iPhone and Android simultaneously, check out the Anker PowerWave 10.
See the PowerWave 10 on Amazon