Love to play fast paced shooter games? Then here's one for the collection. Xenoraid is all set launch on November 8th, 2016 and you can preorder it now for the Xbox One for $9.99. Here's a closer look at what you can expect to see in the game.
Xenoraid for Xbox One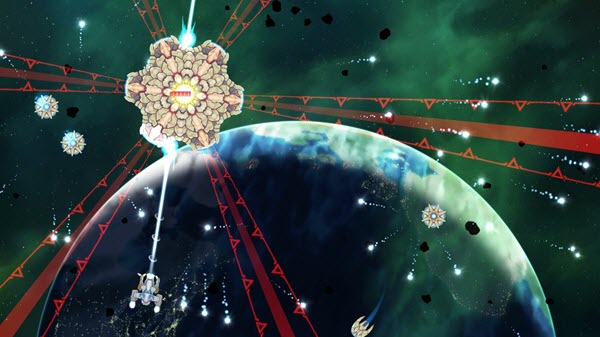 In Xenoraid, you face an alien threat and must pilot your starship skillfully to avoid alien fire while completing your missions. The game lets you switch between 4 fighters during combat. This lets you take advantage of the different weapons that each fighter possesses for dealing with different situations. Plus, it lets you save a badly damaged fighter from getting completely destroyed.
As with most shooters, you get to repair and upgrade your squadron between accomplishing the different missions. There are big boss fights too, as you use the newly added weapon heat mechanics to fire short, controlled bursts and switch fighters to bring down the huge alien ships.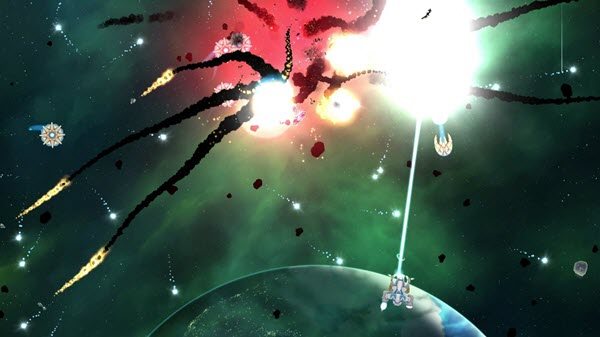 There are 3 endless survival missions in the game to test your survival skills. The online leaderboards will provide the motivation needed to keep bettering scores. In the Campaign mode, you have over 40 missions and 4 boss fights to enjoy. Both game modes can be played in 2-4 player local co-op.
What is unique about Xenoraid is that its a completely dynamic game that does not offer any room for memorizing levels or bullet patterns. Every battle is independent and unique so you never feel like you're in repeat mode. The game also has some advanced shooting mechanics like fighter tilting that lets you shoot somewhat diagonally, adding to a fresh new shooting experience.
Teaser Trailer of Xenoraid
Preorder this SHMUP in the next 6 days to pick it up for $8.49 as compared to $9.99. That's a saving of $1.50, which could buy you a mobile game.
Visit the Microsoft Store to Buy the Game