If you love to fight the Dark Ones by slashing them with your bare fingers, and spilling gory zombie juice in the process, Zombie Juice is a game that's right up your alleyway. Developed by Australian developer Bifrost Studios, Zombie Juice requires you to protect your home from the Zompocalypse.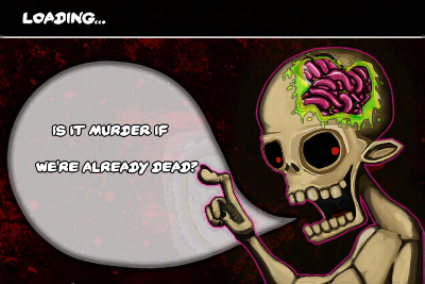 It all begins with a handful of zombies trying to get you! At first you fight them off outside your home with your bare fingers. As you slice up the zombies your blood meter goes up giving you additional weapons to fight them such as a knife, a nail gun, a lawnmower, an exploding gas bottle and a detonating garden gnome. But, with each passing minute the zombie count increases and when all your defenses fail, the zombies move into your house. The challenge of the game is how long you manage to stay alive!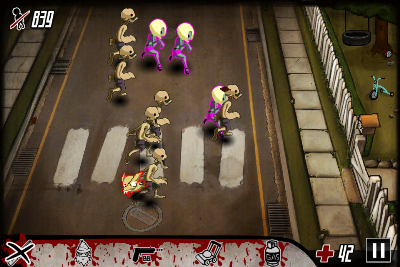 Zombie Juice is an extremely fast-paced game with brilliant visuals. The blood splattering is quite gory in its splendor, the sound effects making the game more alive. There are countless zombie characters that appear, each emitting a unique eerie ghoulish sound while attacking you. There's also the deadly kamakazi zombie doggy which you should avoid slicing or he will turn deadly.