If you love to fight the Dark Ones by slashing them with your bare fingers, and spilling gory zombie juice in the process, Zombie Juice is a game that's right up your alleyway. Developed by Australian developer Bifrost Studios, Zombie Juice requires you to protect your home from the Zompocalypse.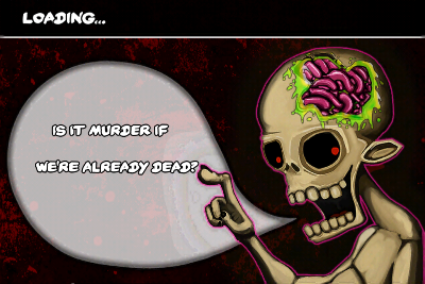 It all begins with a handful of zombies trying to get you! At first you fight them off outside your home with your bare fingers. As you slice up the zombies your blood meter goes up giving you additional weapons to fight them such as a knife, a nail gun, a lawnmower, an exploding gas bottle and a detonating garden gnome. But, with each passing minute the zombie count increases and when all your defenses fail, the zombies move into your house. The challenge of the game is how long you manage to stay alive!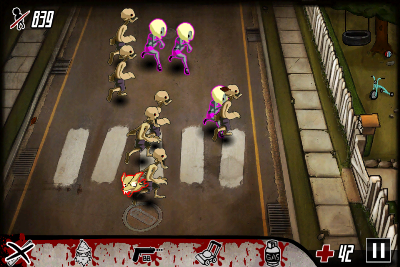 Zombie Juice is an extremely fast-paced game with brilliant visuals. The blood splattering is quite gory in its splendor, the sound effects making the game more alive. There are countless zombie characters that appear, each emitting a unique eerie ghoulish sound while attacking you. There's also the deadly kamakazi zombie doggy which you should avoid slicing or he will turn deadly.
With each stage of completion you get to win medallions. Zombie Juice is also integrated with OpenFeint, giving you the opportunity to team up with players around the world and compare high scores.
Zombie Juice is available in the iTunes Store and the Android Market at an unbelievable price of 99 cents. There's also a free lite version, but the game is so absorbing, addictive, and provides such a fantastic user experience that 99 cents seems like peanuts.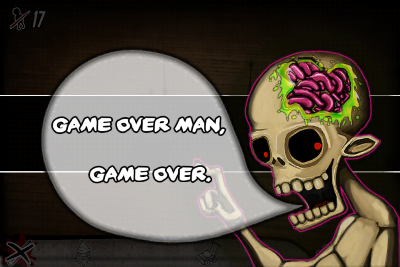 Need More Zombie Juice Gossip, News and Competitions?
Visit the game's website on http://www.bifroststudios.com.au or follow it on Facebook and Twitter.
About the Developers
Established in 2007, Bifrost Studios is an independent Xbox 360 Arcade and PC software developer, and an Interactive Entertainment Preparation Program (IEPP) provider. Bifrost Studios' company mantra is 'to make dreams a reality' and its software development objective is to design games that are fun, profound and accessible. As an IEPP provider, Bifrost Studios aims to deliver a quality and cutting-edge environment for grade 10 and 11 students to create non-critical game content for Bifrost Studios' games. To find out more about Bifrost Studios visit www.bifroststudios.com.au.
Zombie Juice Download link for iPhone
Download Zombie Juice for Android from the Android Market