Acorn Assault Rodent Revolution is a historically inaccurate rendering of the French revolution featuring squirrels. This turn based strategy game just made its debut on the Xbox One. The quirky title has you playing a squirrel hero who raises an army to overthrow a tyrant king who has been oppressing the poor squirrel population.
Acorn Assault Rodent Revolution Storyline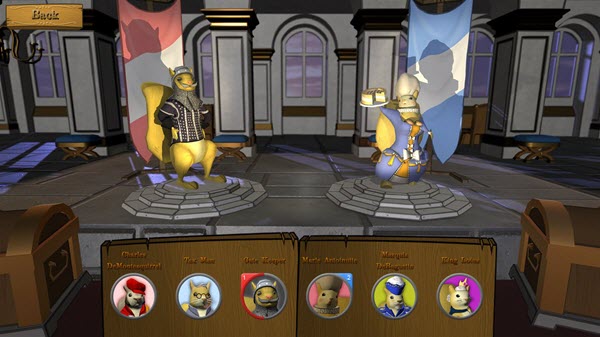 Taking a lot of inspiration from the events that brought about the French revolution, Acorn Assault puts you in a forest where the squirrel population is starving everyday because of the actions of the tyrant king Lois the Umpteenth. Together with his queen Marie Antoinutte, the greedy king has been taxing the poor and starved squirrels of their hard earned acorns.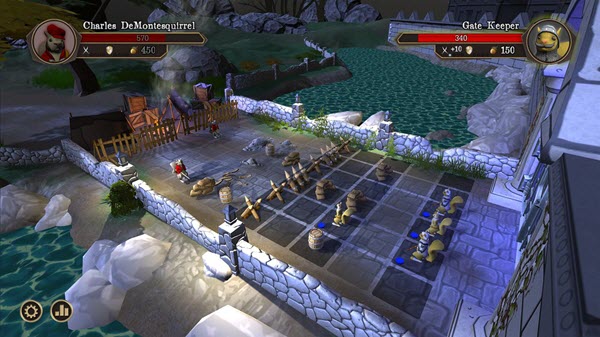 The events take a turn for the worse one cold dark evening, when Charles DeMontequirrel refuses to pay the unjust nut tax and gets into a scuffle with the the tax collector. And thus begins the rodent revolution that will save the squirrels from the evil king.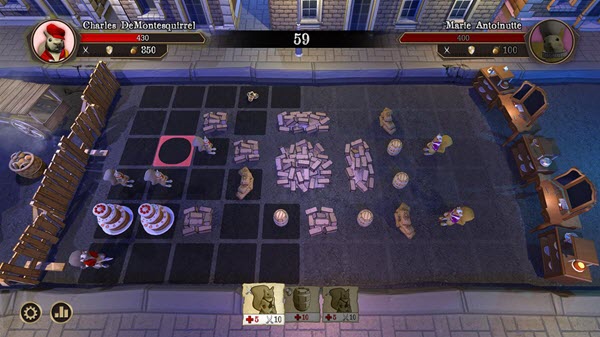 The game brings together a great cast of characters who will join you in building an army to overthrow the king. In the story mode, you get to battle 5 squirrel bosses, who have their own unique skills. A dynamic soundtrack complements the stunning artwork and animation effects.
There are 25 epic levels in the single player campaign and local and online multiplayer options included too. Check out this dramatic trailer of the game on YouTube!
Acorn Assault Rodent Revolution is a charming title with a surprising amount of strategy. Its definitely a fun casual game you could enjoy playing on your Xbox One. The game, which launched on Steam way back in March 2016 has an overall positive rating. If you are interested in a historical, squirrely date with destiny, you can pick up the game from the Xbox One Store for $9.99. Click the links below to buy the game or visit the official website.
Be sure to drop in to our Xbox archives section for more great game recommendations.