Looking for some fresh new games to play in November 2015 on your Android device? Look no further than this comprehensive list of the coolest games that have launched this month. We will keep updating this list as and when new games are launched so keep checking back.
Top Android Games to Play in November 2015
Updated 11/15/2015
RAVENMARK: Scourge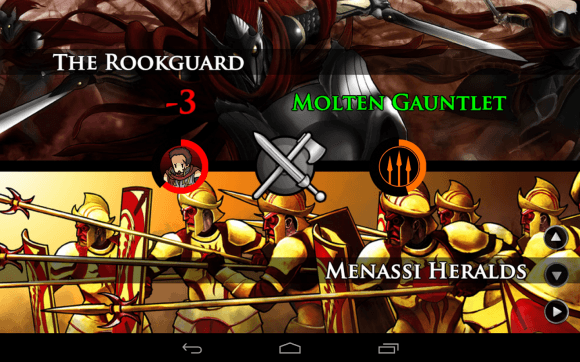 Award winning fantasy and turn-based strategy game RAVENMARK: Scourge has just hit the Play Store and if you're a big fan of the genre, you'll enjoy this top notch game from Witching Hour Studios. The game has you fighting invaders from Kaysan.
You need to anticipate the movements of your enemies and set your troops at the strategically important places if you want to win the war. The game's highlight is the cinematic soundtrack that emphasizes the tension and drama played out on the battlefield. Price: $10.
Triangle 180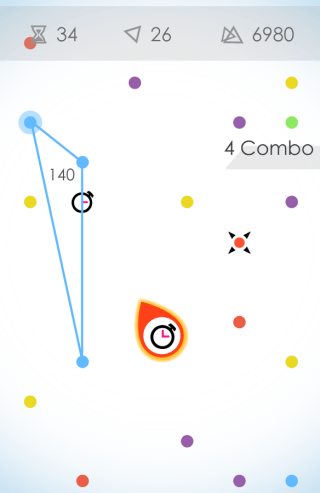 Triangles don't necessarily have to remind of those dreadful math classes in school. They can be fun too – if you have an Android and have downloaded this fun arcade game. The task is to connect the dots of the same color to create triangles and earn points. Capturing other dots inside the triangle will help you score bonus points and bonus items. The gameplay is simple with time limits making things challenging.
Pro Strategy Football 2015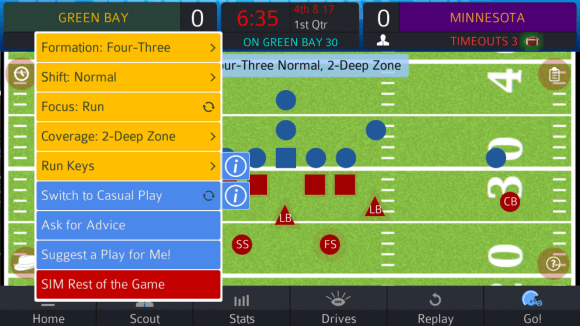 Play football like it really should be played – not by controlling the players, but by adopting the strategies needed in a given situation on the field. Players can check out their opponents lineup and find ways to exploit the weaknesses in the team to win matches.
The game is highly customizable with players even having the freedom to call the play and watch the action unfold on the field. You can also choose your formation, passing style and manage the extras. There's plenty to play for in this strategy game and its available for $4.99.
Download Pro Strategy Football 2015
Lost Echo
A great storyline and stylish graphics are the hallmark of this cool sci-fi point-and-click adventure game from KickBack. When Greg's girlfriend Chloe disappears in front of his eyes in the near future, he goes on a desperate search for her by exploring 3D environments, interacting with a number of characters, solving puzzles and uncovering the truth. This is a must play game for fans of mystery and point and click adventure fans. Price: $2.99.
Dark Fear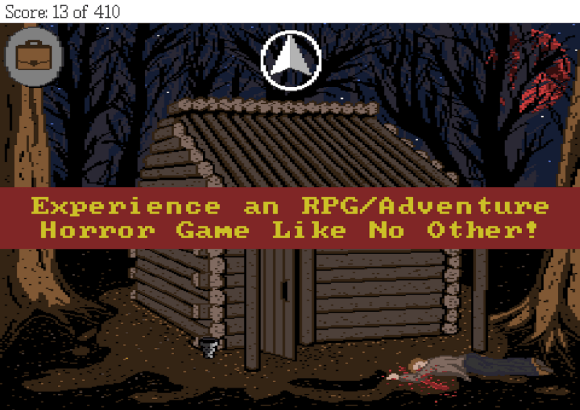 Dark Fear is a retro pixelated RPG horror game where you wake up to find yourself waking up in pitch darkness with no idea where you are or how you got there. The game's cinematic soundtrack and dark and twisted storyline will give you the creeps. Price: $2.99.
Eternal Arena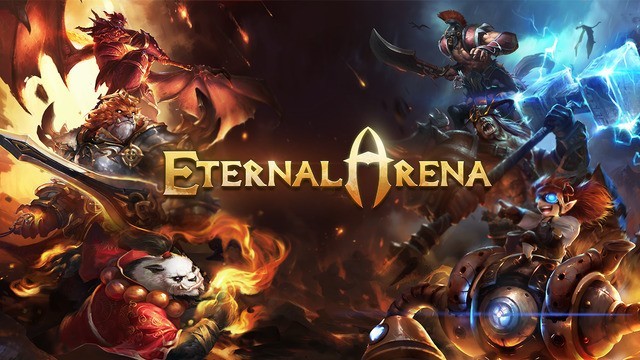 Enjoy fast paced RPG action this November with the tactical game Eternal Arena where you equip, upgrade, train and command over 35 heroes and battle other players in real time PvP battles. 15 game modes, expansive guilds and social gaming are the other highlights of the game. Its well worth your time so do check it out! Price: Free (Includes IAPs).
Blade Waltz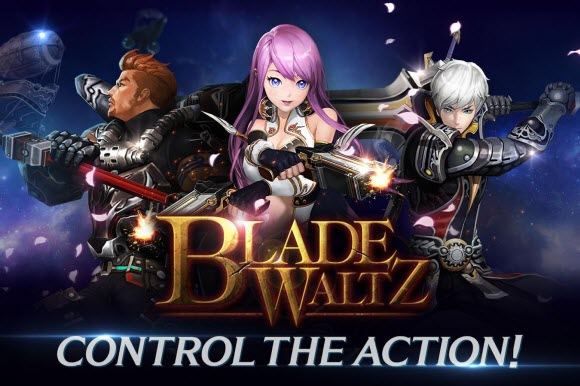 Three memorable characters, each with a past and a skill will be put to the test in scenario based challenges and tag team battles in this memorable action RPG from Netmarble Games. The game promises an epic tag battle system, option to simultaneously upgrade all characters, upgrade starter gear into legendary gear to face the toughest battles and unravel the mystery at the end of the game with an epic cinematic finish. Price: Free
Bunny Leap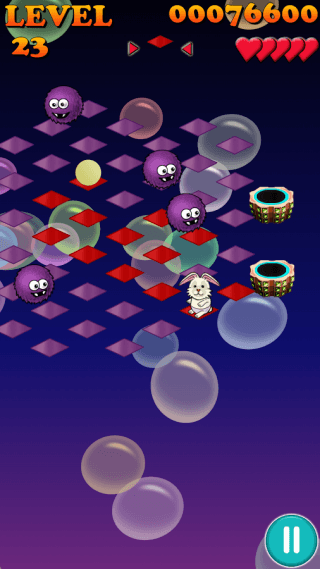 Enjoy this classic retro arcade action game that takes inspiration from the old classic Q*Bert. You guide the hero through each level by jumping on the spaces to add an appropriate color to them. That would be easy, except you also have to deal with a bunch of baddies who won't make the task easy for you. The game has simple one-touch controls and 50 challenging levels. Price: $1.20
Download Bunny Leap for Android
Shooty Skies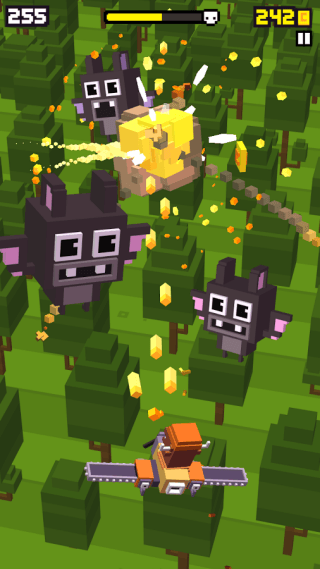 If you loved playing Crossy Road, then this arcade shooter should be right up your alley. The skies are filled with plenty of craziness as you duck, dodge, weave past obstacles and collect loot.
Download Shooty Skies for Android
Evel Knievel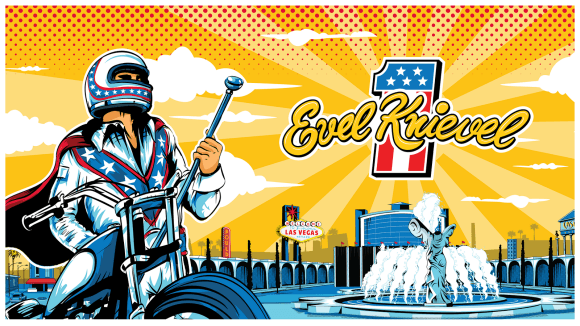 Step into the shoes of the legendary daredevil hero and relive his spectacular career starting with the humble 250cc Scrambler and work your way up the ranks until you reach your peak with the 750cc Ultimate. Enjoy taking spectacular jumps, doing free wheelies, flips,loops and plenty of other stunts in historic locations while earning money to buy cool bikes, outfits and other accessories. Price: $1.99
Download Evel Knievel for Android
Hello Kitty World of Friends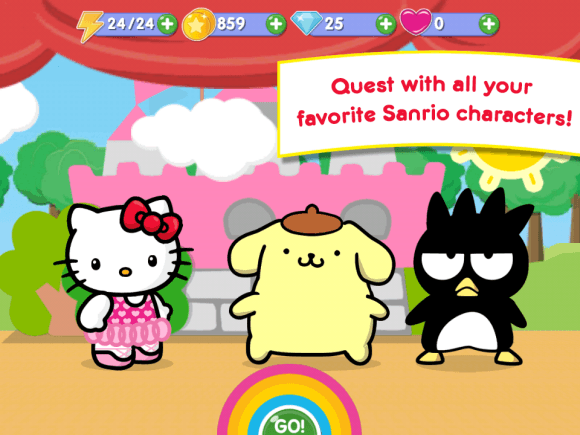 Hello Kitty fans are a lucky lot as they have one more reason to hit the Play Store now – a new game featuring Hello Kitty and her friends. Players will get to take the cute kitten to a visit to her hometown in London and visit all the friends along the way.
As always, tasks and challenges are thrown your way and you'll need to keep improving skills to complete them. There's loads of outfits and accessories to customize your Hello Kitty and collect photo of completed tasks to save them in your photo album. A fun game overall and a cool treat for fans.
Download Hello Kitty World of Friends for Android
Anno 2205: Asteroid Miner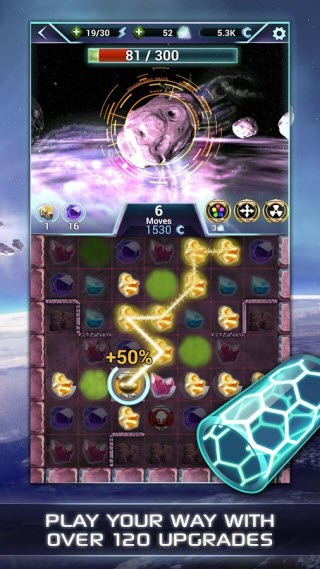 Unlike the PC version of Anno 2205, the Android version is a 3 match puzzler with over 180 levels of game play you can enjoy. Here players have to match 3 or more minerals to remove it from the play arena. There are over 120 upgrades to unlock and if your own the PC version, you can transfer rare minerals into the game as well. A double whammy!
Download Anno 2205: Asteroid Miner for Android
BeatNiks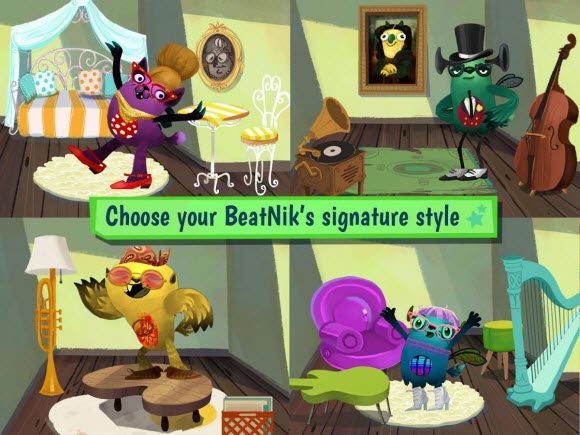 If taking care of virtual pets is something that makes you happy, check out BeatNik, the pet that's been created using music you love. You can feed and dress it up, tickle and play with it until it grows into a cute adorable monster. There are music inspired clothes and accessories to personalize your monster, tons of decorations to liven up its home, and cool music that you can play to make it dance. BeatNik is free to play with IAPs.
Octodad: Dadliest Catch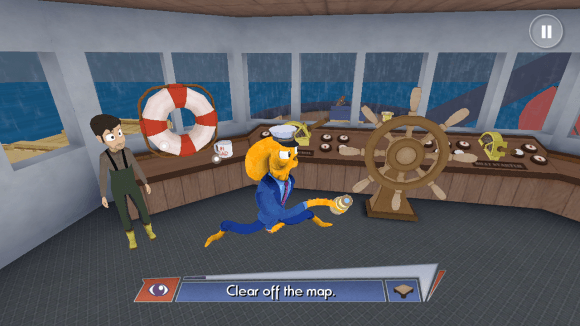 Octodad: Dadliest Catch is a whacky physics game where you control a dapper octopus who leads a double life as a human. The game is about getting him through his mundane life but one that is filled with plenty of hilarious moments as he tries to explore various environments without giving away his secret. Price: $4.99
Download Octodad: Dadliest Catch for Android