We are continuing our coverage of the fresh new Android games for November 2015 in the second part of our monthly update. If you missed the games that were launched in the first two weeks of November, check out this post. Meanwhile here are the latest additions to the Play Store.
New Android Games for November 2015
UPDATE : 11/20/2015
Sheep Dreams Are Made of This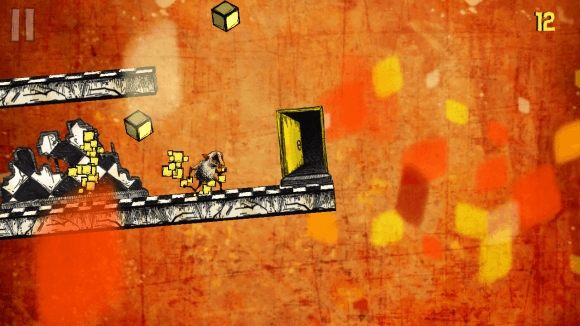 Sheep Dreams Are Made of This is a nightmarish game from MiniChimera Game Studio. The game has you controlling a sheep that is stuck in a recurring nightmare. You have a certain amount of time to collect memory fragments to unlock the doors that leads to some long forgotten memories. The solution to the recurring nightmares lies in there and its up to you to find it. If you fail to get out of the nightmare, it starts from scratch all over again. The game is available for free with optional IAPs.
Download Sheep Dreams Are Made of This
Call of Champions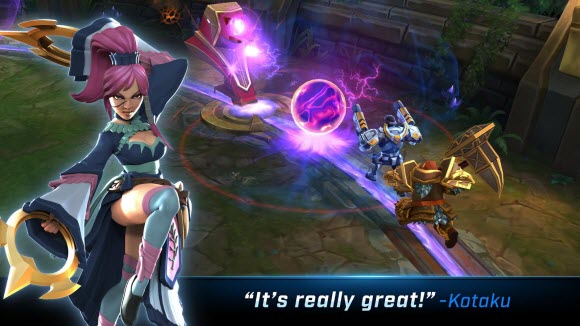 Spacetime Games is out with their latest MOBA called Call of Champions. You select your champion, recruit a team and take on your enemies and players from around the world in intense, fast paced five minute battles. The game is entirely free to play with tons of unlockable content including 15 champions across 5 classes and 8 realms. You can grab power ups and share them with your team and use the unique Orb of Death feature to bring down towers. The game also offers an A.I to stand in for you when you have to take a call or reply to a text in the middle of the game.
Super Jump Boy Adventures

Go Games have just released their new platformer for Android called Super Jump Boy Adventures. In the game players take on the role of Super Jump Boy, who is on a mission to retrieve the fallen stars. Traps such as buzz saws, and enemies like ogres, squirrels, and skeletons will make the task more challenging. As the game progresses, players can rescue and unlock over 20 alternate characters. The game offers over 40 addictive levels with cool retro art and the game is available for free with optional IAPs available if you want to unlock special characters.
Download Super Jump Boy Adventures
Horizon Chase – World Tour
Horizon Chase – World Tour, the game that garnered a ton of awards and recognition is finally here on Android. This addictive retro racing game has reinvented 16-bit graphics giving it a whole new retro look and you'll see the effects as you whiz past stunning locations around the world. You've got 8 cups to win across 32 cities and 73 tracks and you can unlock and engage 16 cars to do it in. the game also features hypnotic music from Barry Leitch, the artist behind the soundtracks of classic arcade racing games like Lotus Turbo Challenge and Top Gear (SNES). Horizon Chase – World Tour is free to play for the first 5 tracks. The rest of the game can be unlocked via IAPs.
Download Horizon Chase – World Tour
Re:1994 3D horror game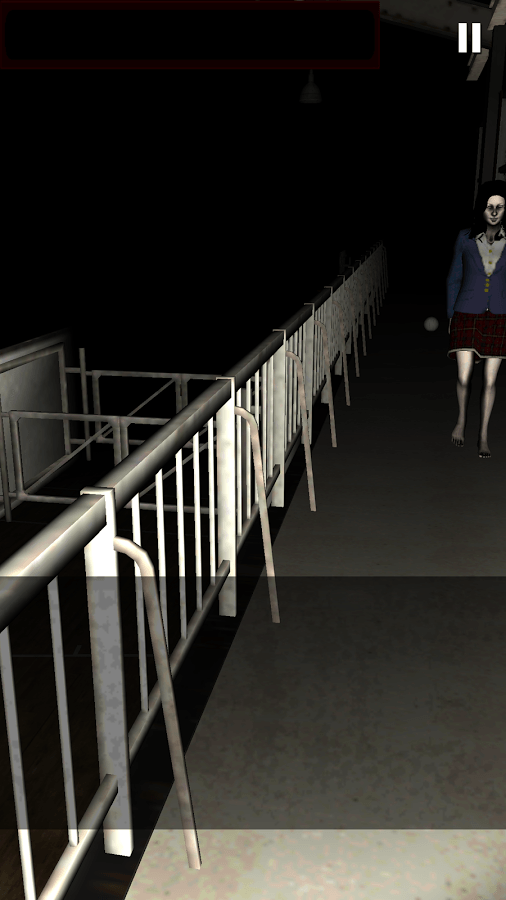 Japanese horror escape game 1994 makes a comeback with new content in the form of stages featuring new locations, spirits that is more terrifying than the previous version of the game. The game is set in a school where you explore the surroundings to collect keys and solve riddles. That's easier said than done when your life has a time limit and there are terrifying spirits haunting the location. Price: Free
Download Re:1994 3D horror game
Skill Wave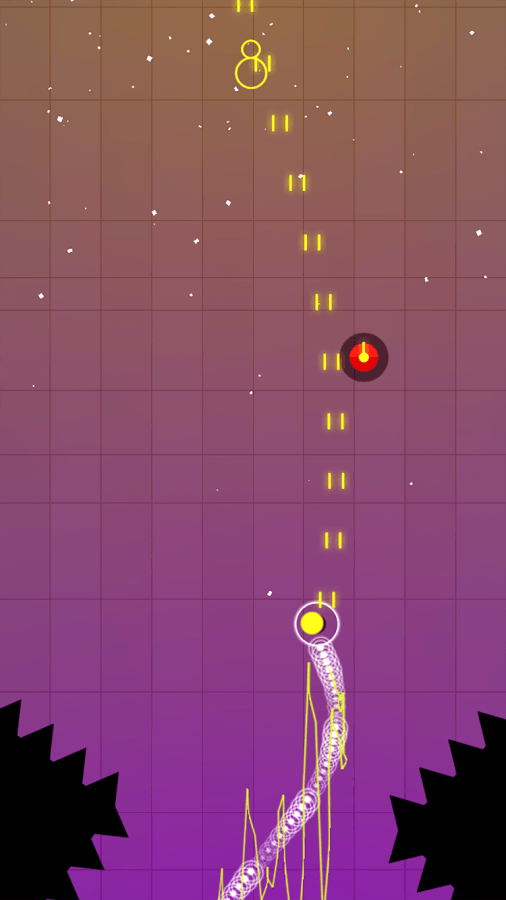 Skill Wave is a fun one tap game where you take control of a ball and navigate the minimalist landscape while avoiding obstacles. You must attempt to stay in the center of the screen and that requires mastering the game controls. It's a fun fast paced game you can enjoy playing in short bursts. Price: Free
Landlord – Real Estate Tycoon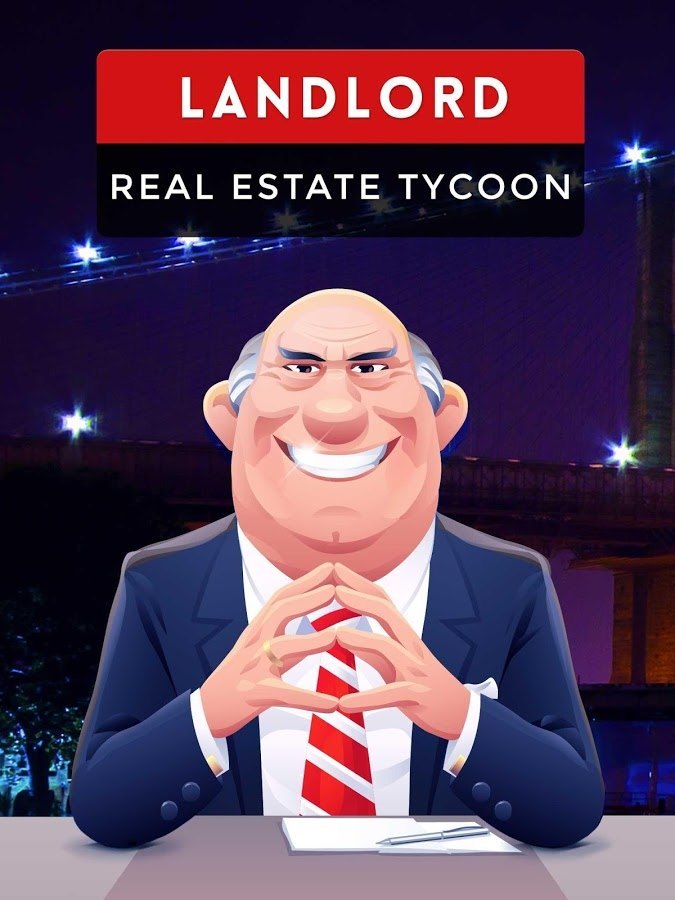 This is a fun trading game that has you attempting to become a real estate tycoon, buying, renting and selling properties and competing with others to become the best in the business. The game takes into account real world properties and infuses an element of real world economics as well. Facebook and Foursquare API integration lets you buy your favorite local places and you earn money when people check into your property. Accumulate enough money and you can start buying other properties as well. Price: Free (Includes IAPs)
Download Landlord – Real Estate Tycoon
Animal Link: Match 3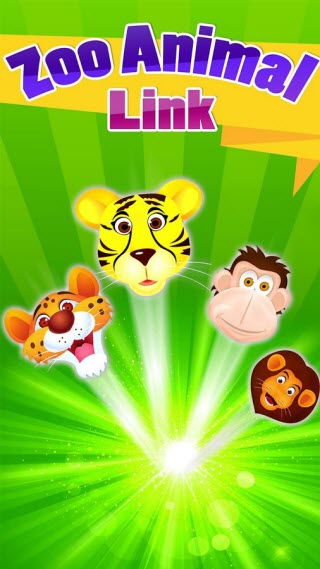 This is a perfect match 3 game for kids. You have to match 3 or more wild animals of the same type and reach the target score within the given time. The game has plenty of powerups and twists and matching just 2 animals can result in a penalty as well.
Lifeline 2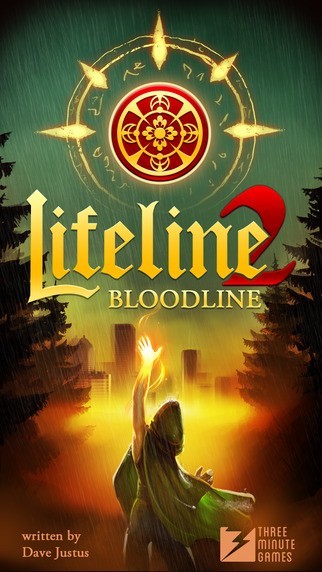 This game is part of the Lifeline series where players make life altering decisions that decide the next move of the hero. In this game players must help Arika who has set out on a deadly quest to rescue her long lost brother. Your choices will determine if Arika can survive the dangers and succeed in her mission or end up dead.
The game has much more content than the original game and it has a nice new 28-minute original soundtrack to go with the game. Lifeline 2 is optimized for Android Wear so you never miss out on real time notifications of the game. If you haven't played the original Lifeline, be sure to pick this one up – its well worth your time. Price: $1.99
Chromatic Souls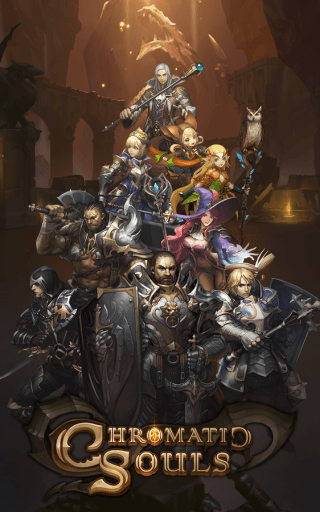 Chromatic Souls is another classic turn based RPG from Gamevil has made its way to Play Stores around the world this week. With a squad of 4 heroes, you march through Maldrago to discover the reason for the unrest in the wastelands. All the interesting elements of RPG gameplay from hero skill level up to weapons and armor upgrade are available. If you love Gamevil, this one's for the collection. Price: Free (includes IAPs)
Skeletomb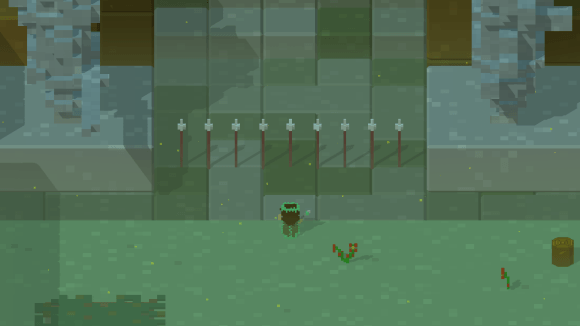 Skeletomb is a dungeon crawler where players choose from a variety of heroes and run endlessly into the dungeon to see how far they can go. The deeper the hero ventures into the dungeon, the more damage he takes. The retro styled game has 3 game modes and the dungeons are randomly generated. The cool thing about the game is that you can share instant replays of your journey as an animated GIF. The game offers Gamepad support and cloud saves. Price: Free
Tales of a Viking: Episode One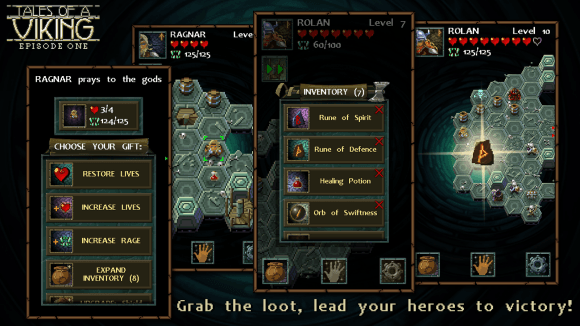 This is a turn based strategy game where battles are fought with every move on the board. RPG elements let you level up your heroes, collect random loot from treasure chests and fight off vicious bosses. The free levels in the game are enough to whet your appetite and lure you to buy the complete story. Will the heroes win against the forces of evil? Play to find out.
Download Tales of a Viking: Episode One
Samurai: War Game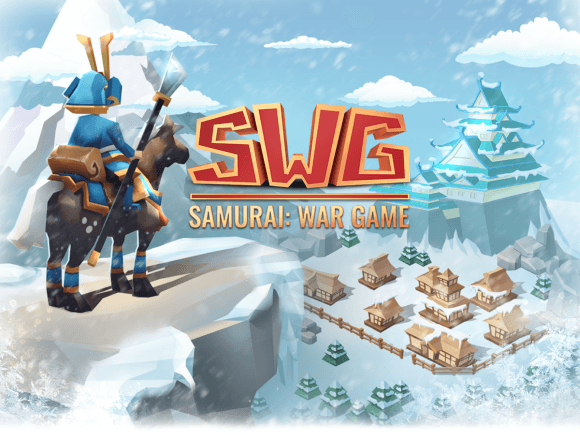 This is a real time strategy game where you fight your enemies to prove yourself to be the best samurai warrior. You need to power up your troops and combine warriors and weapons to build the best defense. The game also offers multiplayer war campaigns to fight dynamic PvP battles in real time. If you are ready to do battle, click the link below to download the game. Price: Free (includes IAPs)
Heal Them All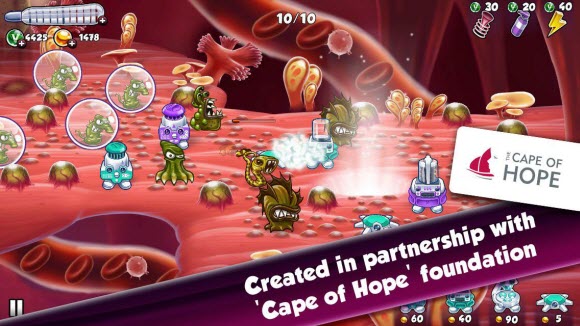 A tower defense game that has you fighting off invading vicious armies of microbes headed by Lieutenant Sicko and General LaPlague, who are threatening to infect children. Build medicinal micro towers and use power ups to wipe off the invaders and prevent the fever from rising up. Price: Free (includes IAPs)
Football Manager Mobile 2016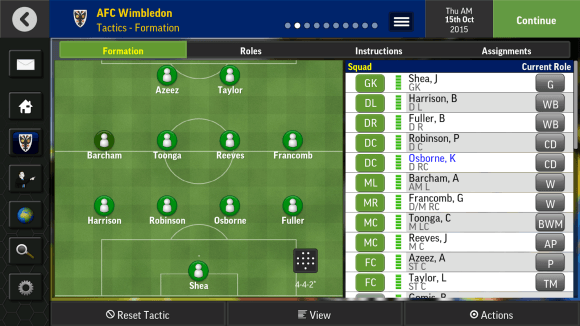 SEGA's out with another football management SIM and if you just can't get enough of their football series, this is another one to indulge in. In the game you'll be in charge of selecting your team, choosing the strategy, trading, adjusting positions, recruiting coaches and more. And it will all cost you a pretty penny to do it. Price: $8.99 (Includes IAPs).
Download Football Manager Mobile 2016
Coin-Op Heroes 2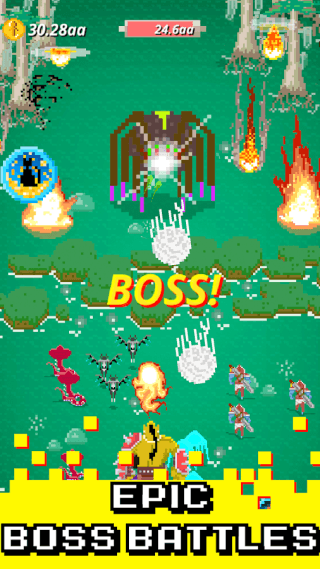 RedSix Interactive Entertainment's latest installment in the Coin-Op Heroes franchise is here and your job is to defeat Death Stalker and his armies and save the players who are trapped inside an arcade machine. There are a number of hero characters to choose from, over 9 worlds and 40 locations to cover and plenty of gems, gold and mystical weapons to collect. With a little bit of RPG, strategy and tap tap mechanics, the game offers a lot of entertainment for the price of free.
Starlit Adventures
Starlit Adventures is a beautiful, fun, engaging, game involving star-nosed creatures who shine brightly in the sky. If all was well, there would be no game to play, so we have the evil Nuru stealing all the stars and hiding them across the world, bringing great sadness to the Starlits. It is your job to set things right and so you help the game's heroes Bo and Kikki to go on an adventure of their life and help return the stars back to where they belong. Starlit Adventures is a gorgeous looking game that you simply must play. Price: Free (includes IAPs)
Digfender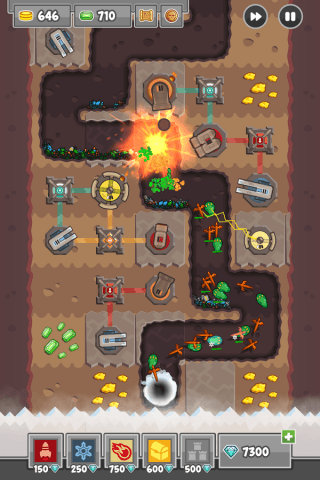 Digfender is a unique tower defense game from Mugshot Games that has you digging under a castle to look for resources while battling the monsters that rise from below. The resources are the key to defending yourself from the monsters and protecting the castle. Use your loot to build powerful towers, set clever traps and unleash spectacular magic on your enemies. Dig into this game for free and use IAPs if you find the going too tough.
Super Slice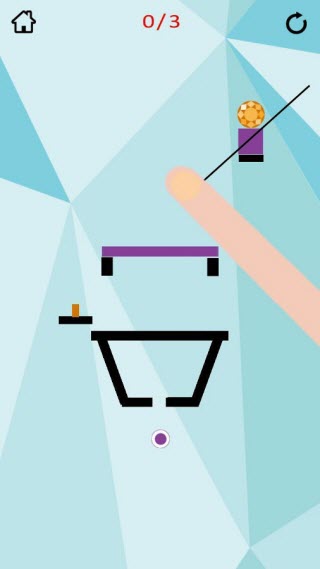 Super Slice as you might have already guessed is a game involving polygon objects that need to be sliced with your fingers. You need to slice different parts of the polygon in each stage and deal with different obstacles as your progress deep into the game. While the concept of play sounds easy, this is one of those games that's almost impossible to finish, as things get really difficult in the later stages. If you love a good challenge, you can pick this one up for free and slice away.