Want to catch up on all the best games that landed on the App Store and Google Play this week? Check out Hot This Week our weekly roundup of the hot Android and iOS games of the week to play on your smartphone. We've got an RPG, a couple of platformers, a roguelike dungeon crawler and a beautiful point and click adventure game for you in this episode. You can catch the video on our YouTube channel or read the transcript below.
Hot Android and iOS Games of the Week
Fire Emblem: Heroes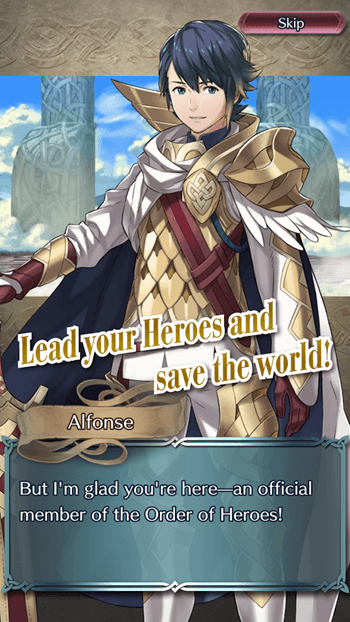 We'll start off the episode with Nintendo's second big mobile game Fire Emblem. This is a casual RPG title set in a medieval fancy setting where you play a hero who pulls together a team of warriors from different Fire Emblem worlds to fight battles and save the Kingdom from destruction.
Fire Emblem is the condensed and rather lighter version of the popular video game with simple grid based battles making up the gameplay. If you played the video game version Fire Emblem, you may be a tad disappointed with the mobile offering.
But if you haven't, chances are, you're going to enjoy this a lot. If you can live with the annoying free to play approach, you'll find Fire Emblem a stylish, challenging and entertaining game to play right through this week.
Frostrune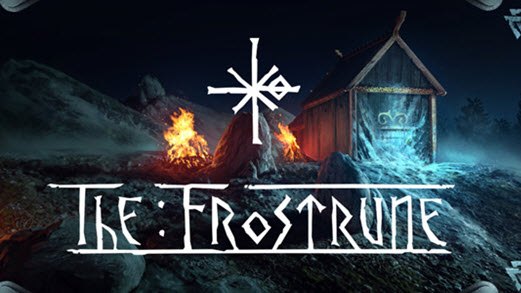 When you're done restoring the peace in ancient Japan, step into another ancient world, this time, in Scandinavia to play a point and click adventure game The Frostrune.
You play a 13 year old kid shipwrecked on an island. An exploration of the area reveals an abandoned settlement but a closer look at the place indicates that its inhabitants left the area in a state of panic. It is up to you to investigate the dense forests in the island and discover what secrets the ancient rune stones and burial mounds reveal. And you've got to do it before the dark forces seduce you.
Frostrune is steeped in ancient Nordic history with the culture and influence of the mythological times encompassing every aspect of the game. Frostrune has a rich storyline, stunning artwork, a mesmerizing soundtrack and a haunting gameplay that is an utter joy to experience. If you love point and click titles, this one's for the collection.
Snailboy: Rise of Hermitron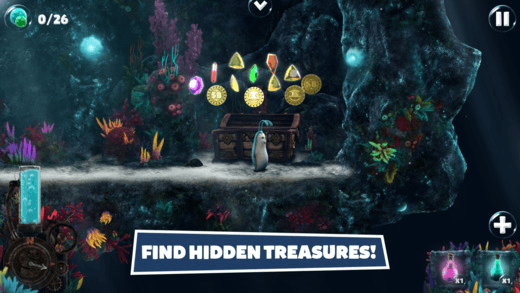 Time to snap out of the spine tingling Nordic mystery and catch up on some fun gameplay, with the underwater adventure game Snailboy: Rise of Hermitron.
Snailboy is a physics platformer set in the Coral Kingdom where an evil hermit crab Hermitron, and his sidekick, Harold the Barnacle, are attempting to take over the kingdom. It is up to you to gather your sea friends and save the kingdom from the evil crab. And you do that by exploring different levels, finding hidden items and building yourself up to face off the evil crab in the ultimate boss battle.
Snailboy is not a fast paced platformer, but is still incredibly fun to play with deliciously fun graphics and lots of achievements to pick up. If you're looking for a lighthearted adventure to entertain you this week, Snailboy Rise of Hermitron should fit the bill.
Felis: Save all the cats!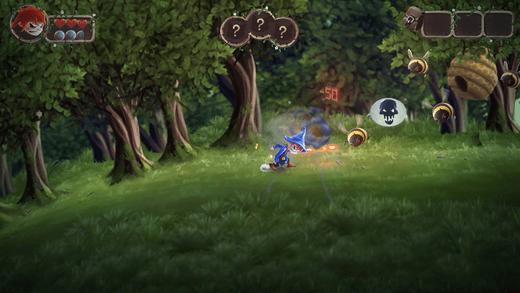 Felis: Save all the cats! is our next game. This one features lots and lots of cats who are in trouble for releasing an ancient evil dragon trapped in a bottle. You play a heroic wizard Felis, who must use his magic to guide the kittens to safety.
That's not an easy task. Especially when the cats are capable of dying easily and evil creatures lurk at every turn to steal them. Felis does have some issues with the controls but overall, this side scrolling platformer has stunning artwork, challenging gameplay and and lots of irresistibly cute kittens that make up for the issues. If you love cats, platformers and magic, this one's worth checking out.
Downgeon Quest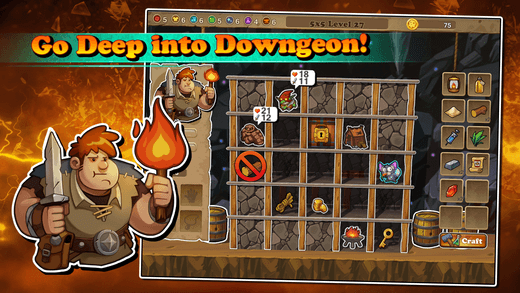 Finally, I'll polish off this week's selection with Downgeon Quest, a rogue-like that has a Dungelot feel to it. You journey into the deep underground dungeons and attempt to survive the journey across various levels successfully. You'll meet with a lot of dangers and enemies who hide inside the crypts. To beat them, you'll need to collect components and craft items.
You'll also need to make sure your lantern doesn't die out before you finish the level. Downgeon Quest is a great game to chill out with when you want to refresh your mind.
It has a ton of unlockables with lots of crafting involved and you could easily end up losing track of time when you start playing. This one's a great time waster for those moments in your life when you need one.
That's all we have for you this week on Hot This Week. Hope you get to play all or some of these titles and enjoy them. I'd love to hear which game caught your fancy this week. Do share your comments below!