The Macbook Pro is the ultimate productivity machine, but if you own one of the more recent models with the Butterfly keyboard, you could find yourself in a bit of a bother. The unique "butterfly wing" mechanism under the keyboard has a major flaw. Dust, cookie crumbs and fine particles that happen to get between the tiny key gaps can result in jamming or erratic functioning like skipping strokes or repeating letters. If you own a Macbook Pro, and you want to keep the keyboard working efficiently, it is best you get your device a good keyboard cover. If you have set your mind to invest in one, here is a collection of the best Macbook Pro keyboard covers you can take your pick from.
Best Keyboard Covers for MacBook Pro
UPPERCASE GhostCover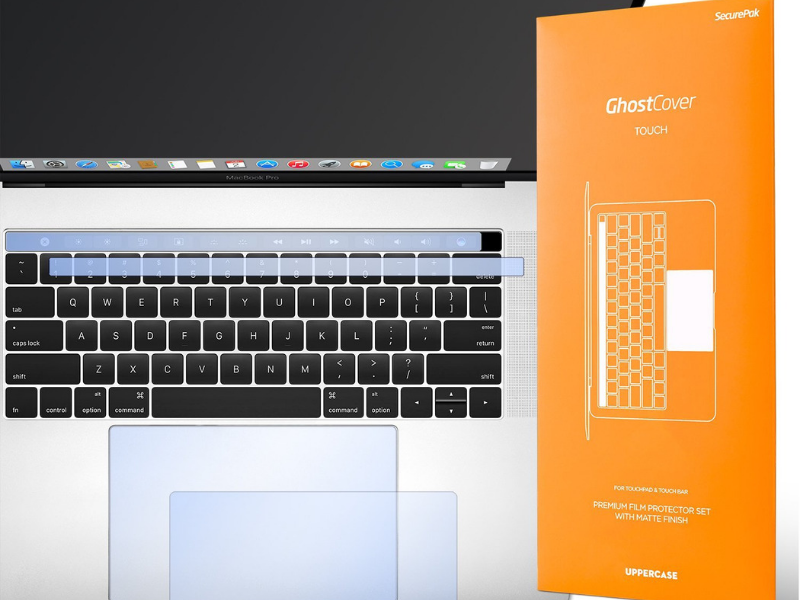 GhostCover is a premium keyboard cover made of matte, anti-glare film. It protects the Macbook Pro keyboard without diminishing the look and feel of the device in any way. It is super thin, clear and translucent and shields the keys without affecting the keyboard's backlight. The cover also offers superior touch sensitivity. Price: $13
Check out the UPPERCASE GhostCover on Amazon
Kuzy – Keyboard Cover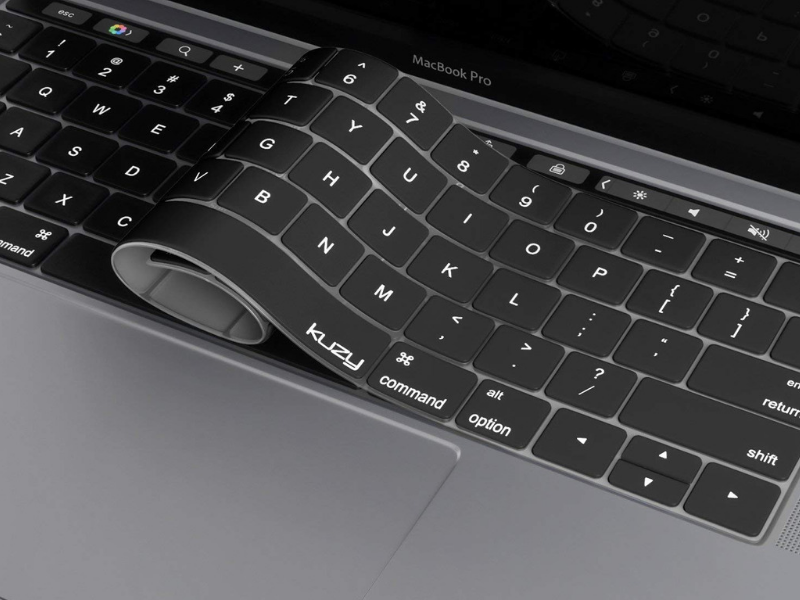 Kuzy's keyboard cover is a perfect fit for all the latest Macbook Pros with or without Touchbar. This is an ultra-thin silicone skin with the keys printed on the cover, making it easier for typing. It is flexible, washable, and is easy to apply and remove in case you want to clean the cover or disinfect it. If you fancy an eye-popping color for your cover, Kuzy has you covered. Price: $7.95
Check out the Kuzy – Keyboard Cover
MOSISO Silicone Keyboard Cover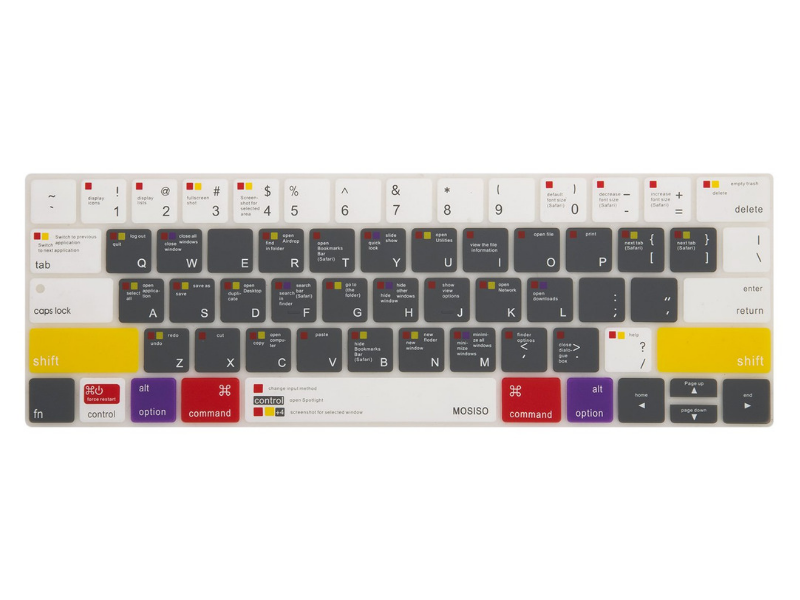 The MOSISO Silicone Keyboard Cover is compatible with the newest versions of the Macbook Pro and provides full protection for the MacBook keyboard against dust, liquid spills, key wear and more. At 0.3mm, it is ultra-thin, making it easier for typing. You can also easily remove it, wash it and replace it back. Check compatibility with your laptop model before buying. The cover is available in 4 colors: grey, white, rose-quartz and orange. Price: $6.99
Buy the MOSISO Silicone Keyboard Cover
CaseBuy Keyboard Cover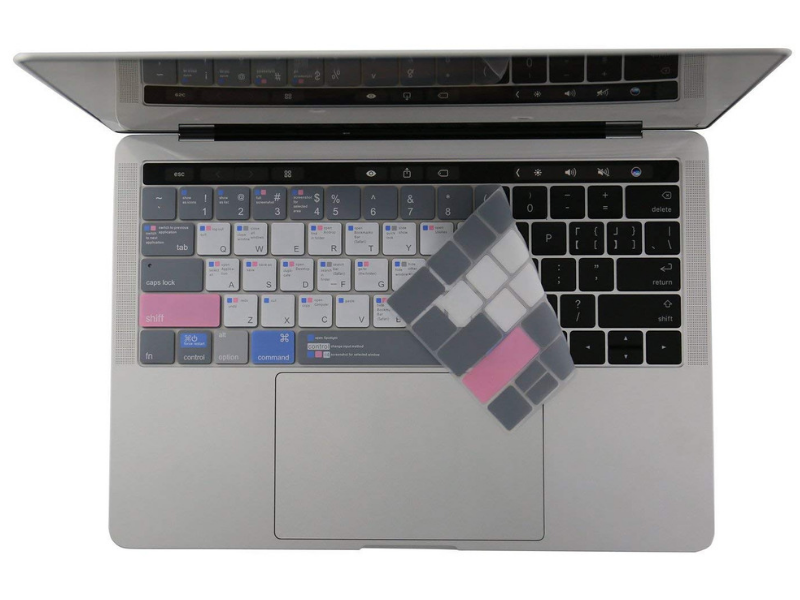 If you have a 13 or 15-inch Macbook Pro with Touchbar, you can check out this premium keyboard cover from CaseBuy. Its high-quality silicone material allows the backlit keyboard to shine through, while keeping the keyboard waterproof and dustproof. Price: $10.89
See the CaseBuy keyboard cover
YMIX MacBook Keyboard Cover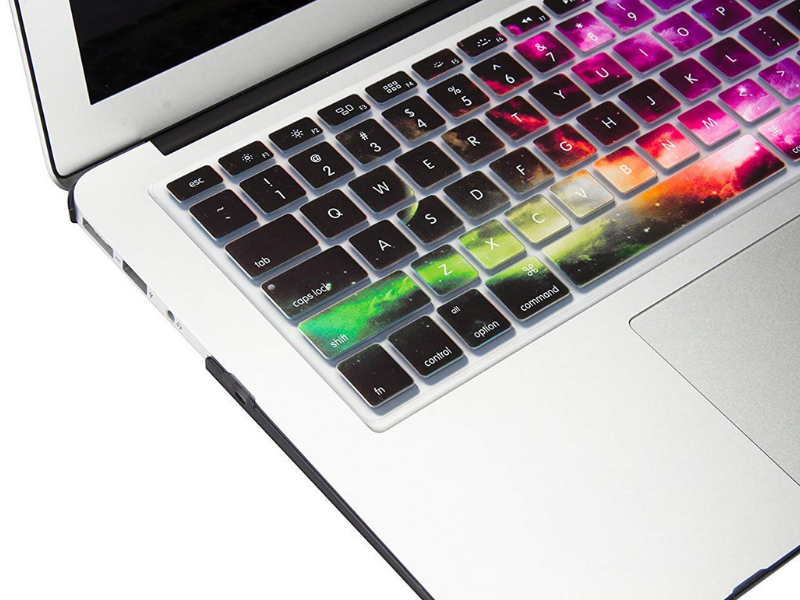 The YMIX keyboard cover is designed to provide full protection for your MacBook keyboard against liquid or food spillage. It is a flexible cover that can be easily applied or removed for washing. Each key is individually molded on clear silicone to deliver a long-lasting professional look. The cover is compatible with US version 2016-2018 release MacBook Pro 13 inch & Pro 15 inch with touch bar. Price: $6.99
Buy the YMIX MacBook Keyboard Cover
Homy Full Protection Kit for MacBook Pro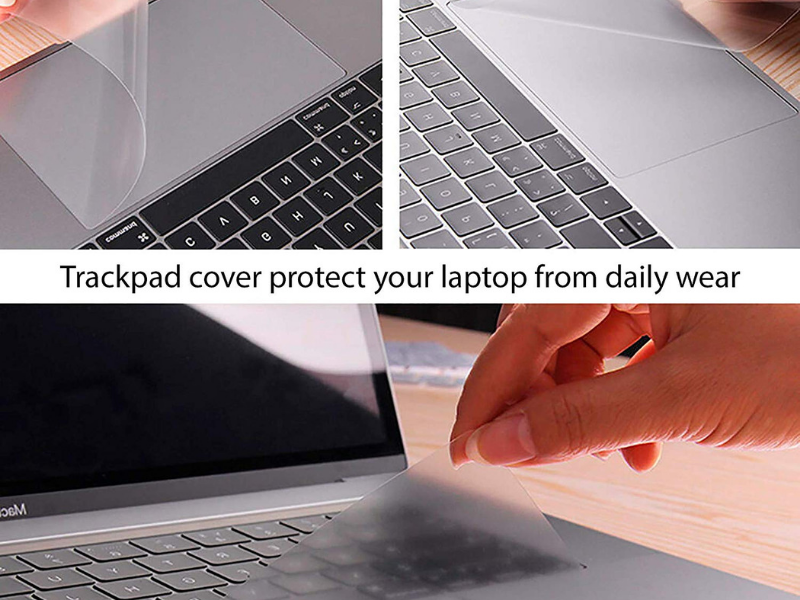 Last in our collection is the Homy Kit, which offers complete protection for your Macbook Pro. It comes with a clear MacBook Pro Keyboard Skin, a TrackPad cover, a Touch Bar cover, 2 Web Camera Anti-Spy slider covers, and 5 anti-dust Port Plug rubber protectors. This kit is designed exclusively to fit the 2016/2017/2018/2019 MacPro. It's a worthy investment for your expensive laptop. Price: $17.99
Buy the Homy Full Protection Kit for MacBook Pro
Protect your expensive Macbook Pro with a good keyboard cover and you'll never have to be worried about liquid spills, dust accumulation and other keyboard related issues that can happen during day-to-day use. I hope this list will help you in deciding on a good cover your for expensive Macbook. As always, don't forget to check the compatibility of your device before making a purchase.