Want a dependable keyboard case for your iPad? Check out the latest from accessory makers ZAGG. They have just launched a keyboard case for the 10.2-inch iPad called the Rugged Pro Connect. This is a water-resistant, wipeable keyboard case that is designed to work in harsh work environments to deliver the best protection for your iPad while ensuring maximum productivity. Here's a closer look at what the ZAGG Rugged Pro Connect offers.
Unlike the Logitech Combo Touch Pro keyboard case, which is designed for the 12.9 inch iPad Pro, the ZAGG Rugged Pro Connect is built for the 10.2 inch iPad. It was initially designed for the healthcare industry that has one of the most demanding work environments. The powerful features built to withstand such a demanding workplace also makes it ideal to use in everyday life such as for the use of kids or those that work in farms.
Here are some of the standout features of this keyboard case.
ZAGG launched the Rugged Pro Features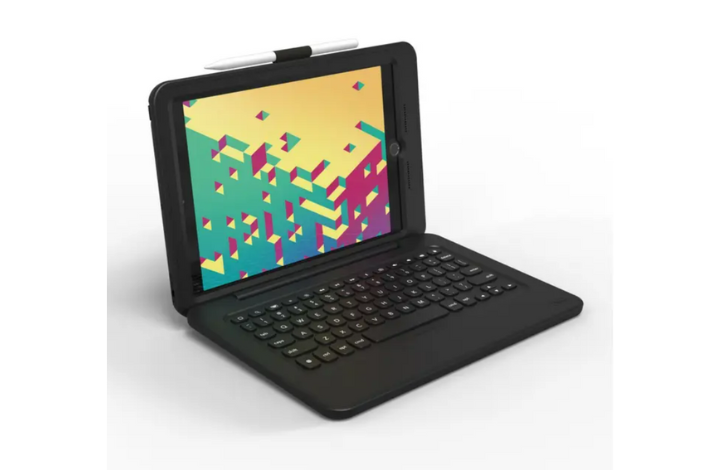 Impact Protection
The Rugged Pro Connect case is highly durable thanks to its 6.6 feet (2m) of drop protection. That should give you the confidence of using your tablet in demanding work environments.
Water-Resistant
This keyboard case comes with an IP42 rating, which means it can withstand liquid spills. The back of the keyboard has two ports to drain any liquid. So if you spill something on it, you can clean it up quickly by spraying and wiping it down.
Interlocking Keys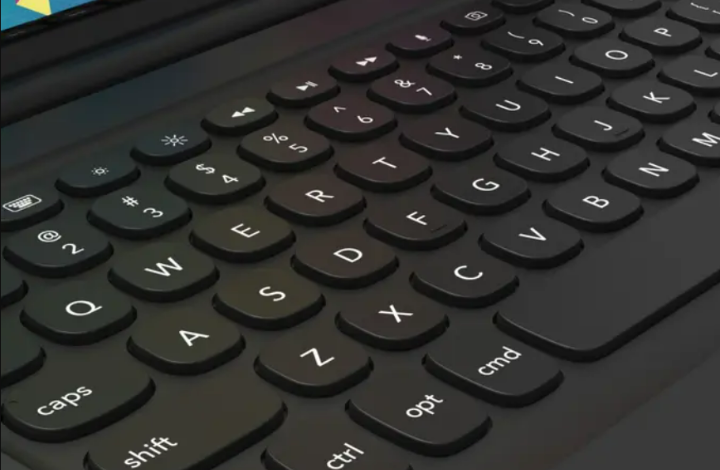 This keyboard is designed with interlocking keys. These keys are not only precise, but also afford comfortable, laptop-style typing. Plus, they stay put and won't pop off the keyboard, which happens more often than you think.
No Batteries Needed
The Rugged Pro Connect draws power from and transfers data directly with the iPad via iPad's Apple Smart Connector. This is great because you don't have the problem of Bluetooth connectivity or recharging the batteries or the keyboard.
Easily Detachable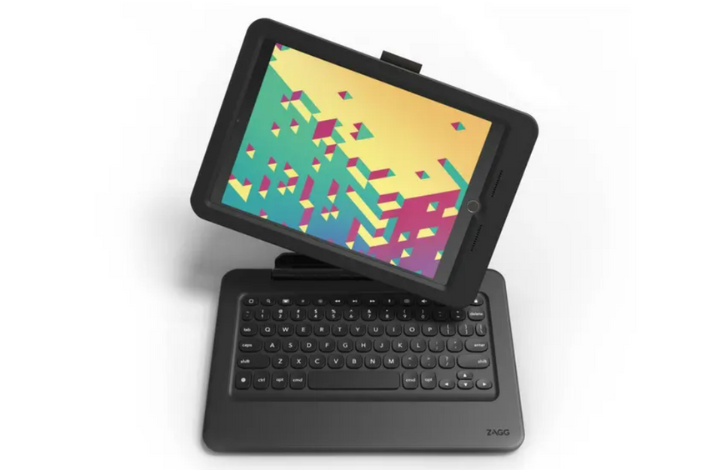 This keyboard offers the flexibility of allowing you to disconnect the case from the iPad. This way, you can put your iPad with the case on a desk and the keyboard on another, so that you can type comfortably depending on your situation.
Quick Specs
Compatible with 10.2 inch iPad (Gen 7, 8, and 9)
Rugged design with 6.6 ft (2m) drop protection
Built-in screen protector
Water-resistant
Spray/wipeable with two drains at bottom of the keyboard
Interlocking keys that stay in place
Laptop-style typing experience
No batteries to charge – keyboard draws power from iPad
Detachable
Apple Pencil/stylus loop
If you are interested, you can pick up this keyboard case for your 10.2 inch iPad on the official website for the price of $169.99.
You can also check out other ZAGG keyboard cases on Amazon and find one that suits your needs. Do check out the new keyboard case and tell us what you think!