From the creators of the wildly popular Jetpack Joyride, Fruit Ninja and Monster Dash comes a brand new retro platformer oozing with style. The game is called Dan the Man and if you enjoy punching out bad guys to alleviate your stress, this one will have you covered. Price: Free with a ton of IAPs.
Dan the Man Gameplay and Features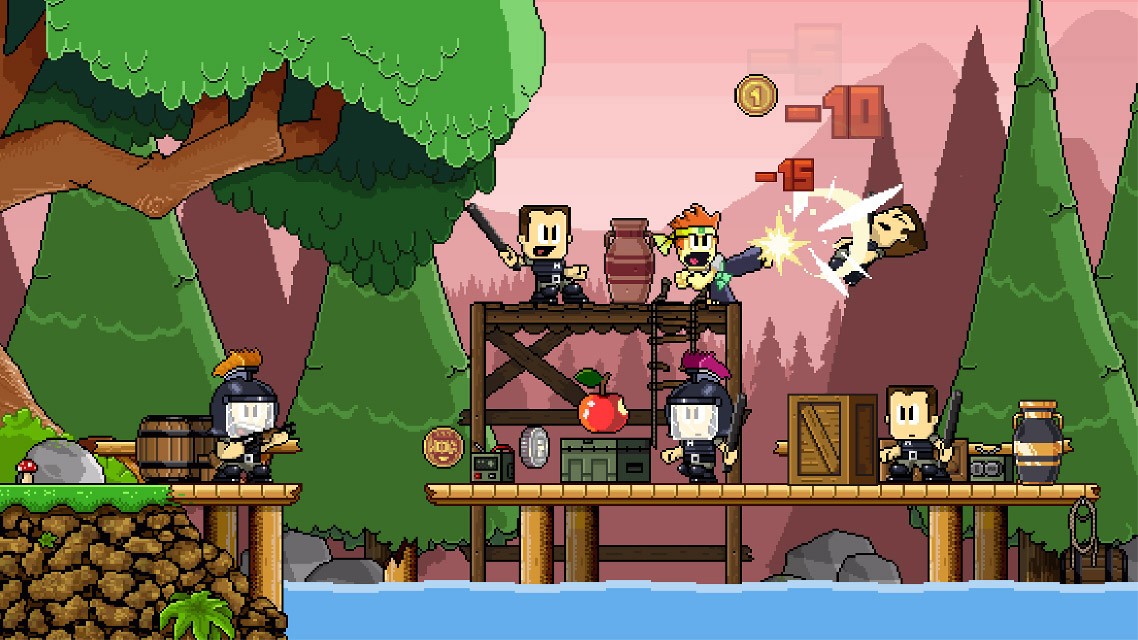 In a brawler game, you don't really need a story to start punching the daylights out of the baddies. But if you want one, Dan the Man's got its own yarn. An evil organization has emerged from the shadows and is threatening to take over your village. Worse still, your girlfriend Josie's life is on the line as the gang has taken her hostage.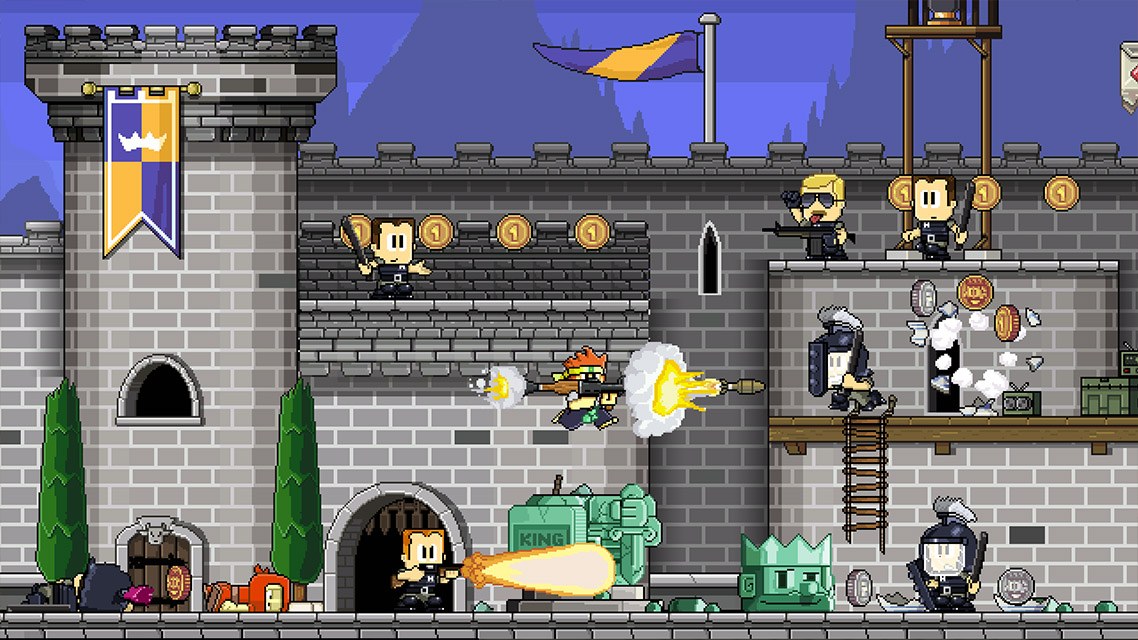 Its time to man up and punch and kick out the evil gang across 12 badass levels of non stop action. The story develops over each level. So you'll need to clear one stage before heading to the next one. All levels are surprisingly lengthy and there are plenty of hidden surprises that you can discover along the way, which is great fun!
With an endless swarm of enemies coming your way, intense big boss battles to fight your way through and daily missions and weekly events thrown in for good measure, you have plenty of great replay value.
There are tons of coins to collect throughout gameplay as well. These come in handy to purchase new costumes and character upgrades. If you don't mind splashing on some real world cash, you can pick up special characters with their own play styles with prices ranging from $0.99 to $4.99.
Dan the Man is also a visual delight, with the classic, well-detailed pixel-art style catching the eye. In all, Dan the Man is a perfect action-packed brawler platformer for anyone looking to chill with a great game. Click below to download it on your respective device.