If you love atmospheric puzzle platformer games, check out Ignatius a classic game set in a black and white world in which your sole purpose is to escape it. Price: Free with IAPs.
The game is the handiwork of Polish brothers Pawe? & Przemek who also have a number of other games like Sparky: Ocean Adventure, Quantum Ram, Climbing Monster and Ancient Jewels Rush to their credit.
Ignatius Features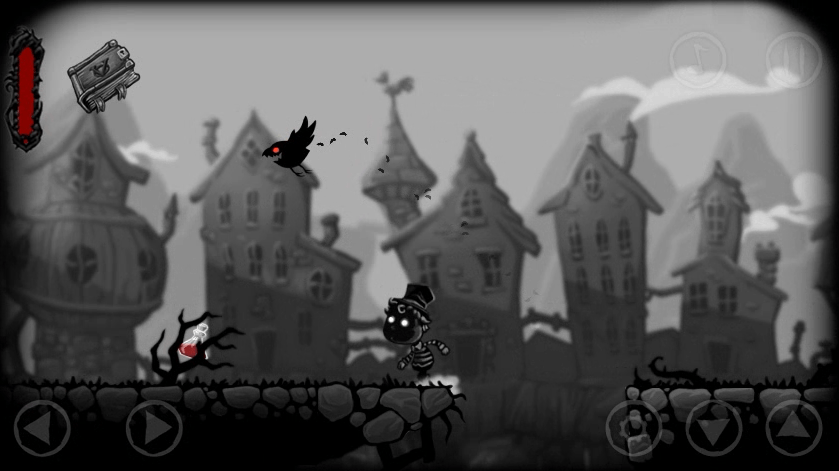 You play the hero, Ignatius who, like most of us, is bored with the current monotony of life. Naturally, he is waiting for a chance to escape this monotony. Enter a moonlit night when an incident turns his whole world upside down. Ignatius meets Vigo, a mysterious theater director who takes him into an alternate dream like film world.
The game takes you through a journey into strange worlds where you find fragments of a book that reveals little bits and pieces of information about your opponent. Needless to say, the journey is riddled with obstacles, logical puzzles and dangerous opponents. You need to piece together the story to understand what has happened in the past and to decide on the future course of events. And eventually find a way to escape this black world.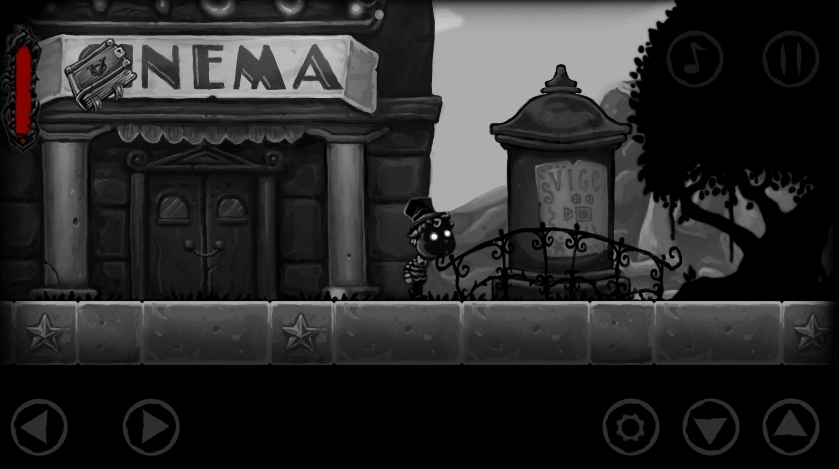 One of the most eye catching elements of the game is the hand drawn graphics with steam punk elements set in black and white. The silent movie style aesthetics adds a touch of uniqueness to the game. The music is deep, intriguing and moody adding to its immersive experience.
The game features 2 main types of controls and there are different maps that you can venture into and unravel. Catch the trailer below. And if you like what you see, click the link right after it to download and enjoy the game.
If you like the games we feature in our website, be sure to check out other cool iOS games in our archive section.