Its hard not to get drawn into the marvelous world of Go! No, we're not talking of Pokeman, but Square Enix's Go series of games. These are the big-budget console and PC games that you enjoyed playing on the big screen earlier. Now you get to play them on your touch screen devices. The latest to join the ranks of Hitman Go and Lara Croft Go is Deux Ex Go and if you loved the Go series of games, this one's worth checking out as well. Price: $4.99.
Deux Ex Go Gameplay
In Deux Ex Go, you play the cool hero Adam Jensen, with his characteristic black trench coat and sunglasses moving like a stealth cat taking down enemies.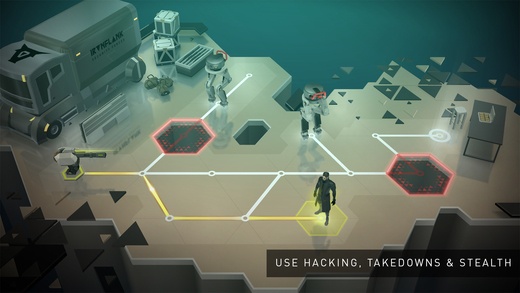 These enemies are terrorists who you must take down but there's more to the story than meets the eye. Adam must reveal the conspiracy behind the enemy plot and this unfolds as you progress through each level.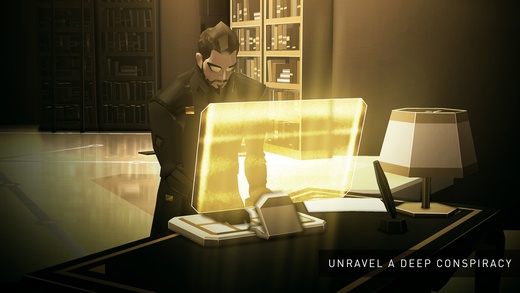 The main objective in each of the levels is to get Adam safely from the starting point to the portal at the end. Each level has a specific path and you can move Adam one space on each turn. The key is to proceed without getting spotted by the enemy.
If you do get noticed, the enemy Titan Armor is activated and they will come after you. The enemy types are varied from drones and walkers to turrets and guards. Each enemy type has its own unique capabilities, appearances and skills.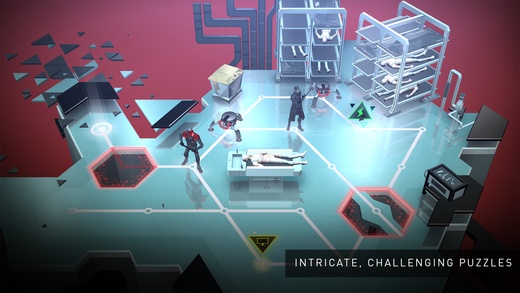 This is a turn based game so you need to use your strategic skills and plan each move precisely. Figuring out the right path to take and timing your movements to strike at the enemy at precise points is key to success.
Deux Ex Go starts out east but quickly becomes intricate as environment manipulating gameplay and stealth tactics come into play. You could end up using your enemy to defend against another one or use the flow of electricity to cross gaps on the floor. Whatever tactic you employ, there's plenty of challenges that will keep you engaged for a long time.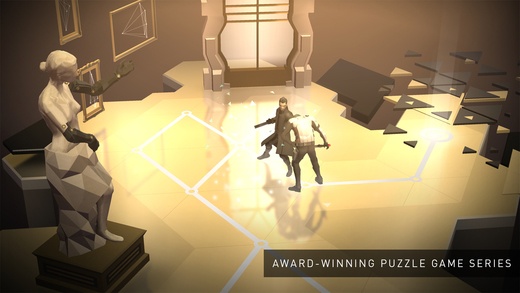 There are no time limit restrictions or penalties for losing, which means you can play at your own pace and enjoy coming up with new counters to overcome a previous failure.
Apart from the main story, there is a Live Content section, where you can take on new challenges in special events. Just know you've been fairly warned that these levels are incredibly tough to beat.
Conclusion
In all, Deux Ex Go is a brilliant game, made even better with incredible graphics and ambient music. So if you have 5 bucks and some time on your hands, this game is definitely worth checking out!  Click the link below to buy the game.