No iPhone or iPad around to control your smart connected devices? Grab the Elgato Eve button and just press a button to command your accessories and scenes.
When you think of products for a smart home that focuses on comfort, convenience, and control, you can't help but think of Elgato. Elgato's Eve lineup is a combination of style, elegance and easy comfort.
If your home has connected devices, you want the best way to interact with them. Sometimes, you may not have your iPhone or iPad around and sometimes its not practical to talk to Siri. Elgato Eve Button is designed to help you in precisely such situations.
What is Elgato Eve Button?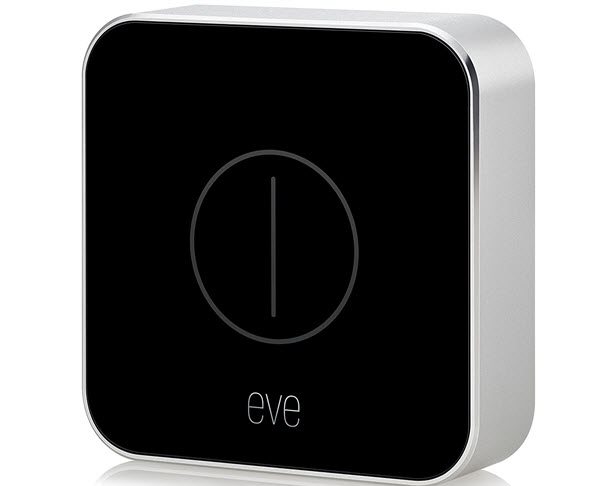 Elgato Eve Button is a connected Home Remote button designed to let you activate specific HomeKt scenes just by pressing it. You can create actions or scenes on your iPhone app and save voice commands for specific situations. Then instead of using your iPhone to activate those commands or using Siri, you can use the Home remote to activate those commands.
Because sometimes it's easier, quicker, and just plain sensible to press a button.
What Does Eve Button Do?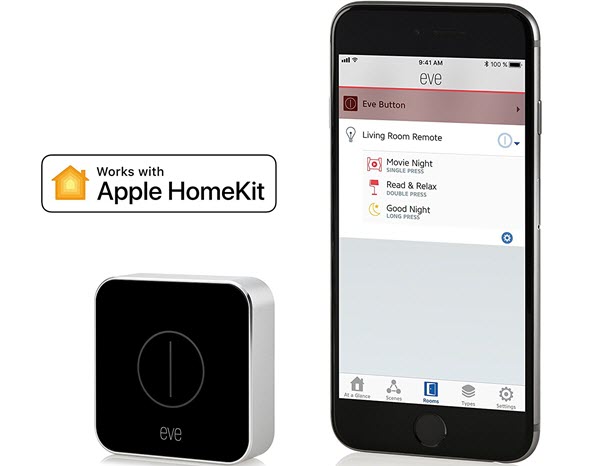 Once you set the required Scenes on your iOS via the Home app or Elgato Eve app, you can assign accessories and actions to three types of Press actions. You can also configure a time duration for a scene, such as leaving the lights on for 30 minutes.
What makes the Eve Button so natural to use is that everyone at home can control accessories and scenes with ease. You don't have to bother with swiping, tapping or talking. It is just instant control.
Press Eve Button to control the accessories.
Press the button once to turn a light or power outlet On.
Press twice to dim a light to 50% or long press to switch it off.
Quick Summary
Eve Button lets you set up to 3 custom scenes
Use single click, double click, and long press actions to engage
Configure Eve button on iOS Home app or Elgato Eve app
Create any combination of actions for any HomeKit connected accessories
Eve Button connects via Bluetooth and is powered by a CR2032 battery. It can easily fit into your pocket, measuring 52 x 52 x 13 mm in size. The button is compatible with an an iPhone, iPad, or iPod touch with iOS 11.2 or later. The Apple TV or iPad serves as a home hub, seamlessly automating your accessories and keeping you connected.
Also Read: Elgato Unveils ThunderBolt 3 Dock – One Cable Multiple Connections
Eve Button is available at the Elgato Store or on Amazon for $49.95. Check it out and tell us what you think of it.
To make your home smarter and cleaner, try to get Aicool Smart Trash Can.