Smart Gadgets help you get more done with less. And its good to see more and more applications integrating smart technology. Like this MOES Wi Fi Smart Garage Door Opener, which makes it easy for you to check if you closed your garage doors. Because that's something to forget to do all the time and often end up double-checking. Here's more on what the MOES garage door opener can do for you.
MOES Wi Fi Smart Garage Door Opener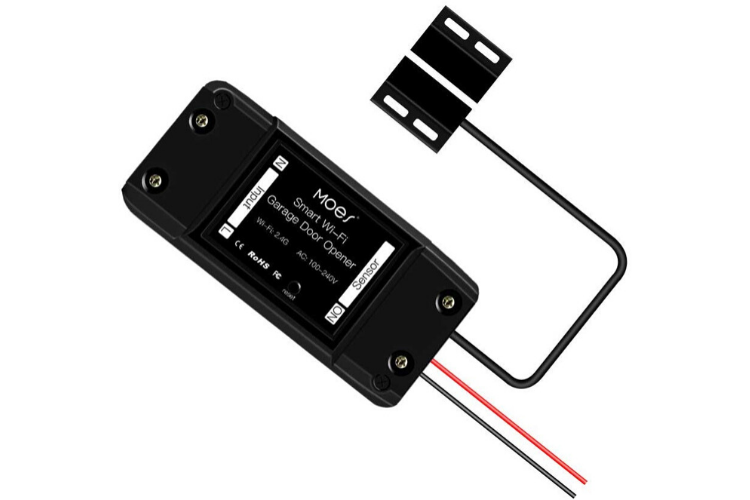 The MOES Smart Wi Fi Garage Door Opener works to control your garage door via its smart life app.
Works Remotely
You can use WiFi or your 4G connection to open or close your garage door remotely. If you're out on a vacation and you suddenly find yourself unsure of whether you left the garage door opened or closed, you can tap on your smart life app to remotely close it from wherever you are.
Use Voice Control
The MOES smart garage door opener works with Alexa or Google Assistant. If you're busy with something and have to open your garage door, you can just voice command the smart assistant to do it.
Get Garage Door Status Alerts
If you're not sure if the door is closed, use the app notifications to alert you on the open/close status of the garage door.  
Check History Records
You can also track all the times your door is activated in the History Records section.
Timing Schedule and Countdown Timer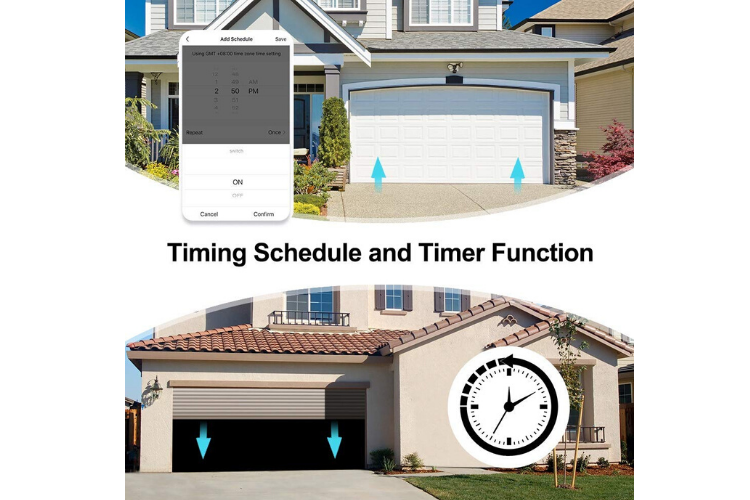 You can set your door to automatically turn on or turn off while you are at home or away using the Timing Schedule feature. If you'd like to set a countdown timer before the door automatically turns On Or Off, you can do it with the Auto Timer function.
Family Sharing
Finally, you can share the MOES smart garage door controller with your family members, who can access it via the mobile app. You can authorize your parents, kids or friends to access to activate your garage door opener. In that case, you can also control yours and theirs as well.
Quick Summary – Features
Easy to install
Works with WiFi/4G
Remote control from anywhere
Use voice control with Alexa or Google Assistant
Get garage door status alerts
View history time records
Set a timing schedule and count down timer
Allow access to family members
Work with IFTTT
No hub or subscription required
Final Thoughts
A smart garage opener is a versatile tool that lets you control and manage your garage door better. The MOES Wi Fi Smart Garage Door Opener with its intuitive features is the perfect addition for any garage.
Check it out on Amazon ($49.99)