If you have a big family, chances are you're going to have a lot of gadgets around the house -smartphones, tablets, ear phones, smartwatches and what not! And you're most likely going to be dealing with a lot of tussles for usage of the charger or charging space. ElevationLab, makers of the stunning DraftTable for iPad Pro have a cool solution for this – FamilyCharger. Here's more on the simple multi cord that can make charging a hassle-free affair.
FamilyCharger by ElevationLab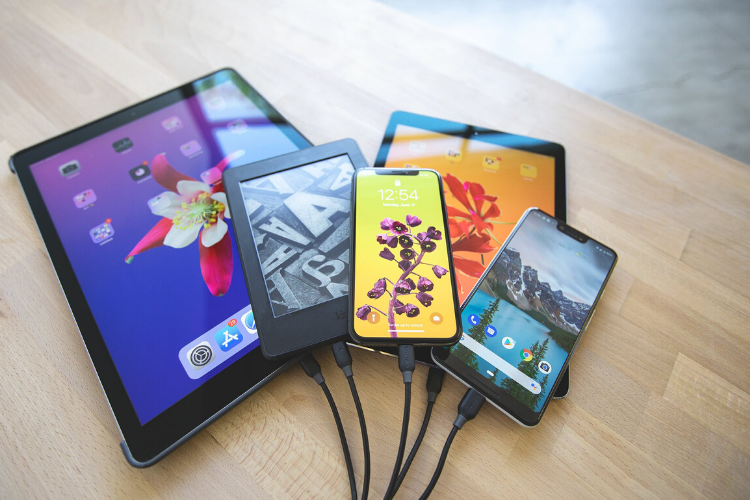 Charging a house full of mobile devices means dealing with a lot of cables and wires. FamilyCharger is a cool accessory that can power up to five devices in one go with just one integrated cable. That's just the simple clean solution you need for your home.
Form
FamilyCharger is basically a sturdy cable with a braided black and silver nylon design that is not only beautiful to look at but is also highly durable.
Mounts
ElevationLab also offers a couple of silicon cable management mounts that let you can install it anywhere you want, even up a bookshelf, according to the developers.
Dedicated Power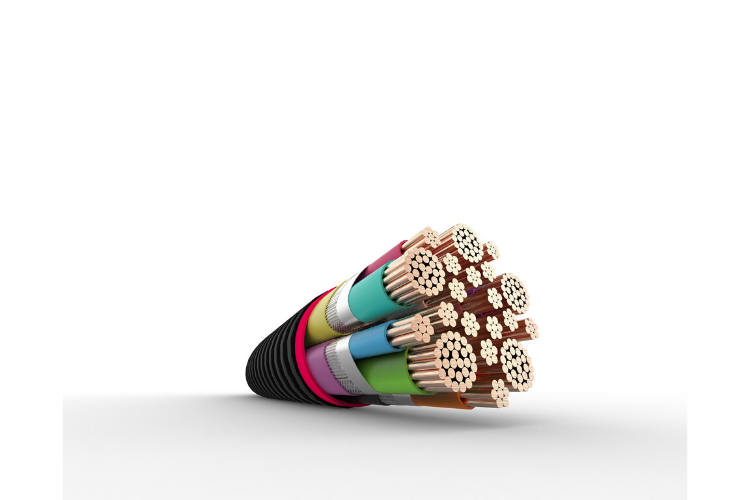 One of the problems with most multi-charge cords is that they share a single USB port and therefore charge very slowly. FamilyCharger sports an independent copper to each connector, allowing dedicated power to flow to each connection.
Small Footprint
FamilyCharger has a small footprint. Not only can you charge all devices in one place without cord clutter, but it also takes up just a fraction of the size of multi-charging docks. You can charge five devices at a time using just one plug on a power strip or outlet.
Connectors
FamilyCharger comes with 3 Lightning, 1 MicroUSB, and 1 USB-C connector. The array of connectors makes it convenient to charge almost anything. However, if you're hoping to charge a Macbook, we suggest you use a dedicated Apple charger instead because it can output much higher wattage.
Tech Specs
Connectors: 3 Lightning, 1 MicroUSB, 1 USB-C
Power supply: 52W
MFi (Made for iPhone, iPad, iPod) certified
Input: 100-240v – 50/60Hz, 1.5A
Plug: US 2-prong power cord to C7 connector on power supply. Other options available for international customers.
Each connector gets up to 12W power
MicroUSB supports QuickCharge 3.0 up to 18W
Final Thoughts
FamilyCharger is a handy accessory that can truly make life better. It is a simple, yet highly functional cord that can take the hassle out of charging multiple devices. Coming with a 9ft long cable and mounts, the charger offers the added convenience of setting it up at anywhere you want. Plus, it delivers full dedicated charging to each device, so there is no question of slow charging.
This is also a great option for people who still have devices that do not support wireless charging, like iPad, tablets and older smartphones.
One thing you won't like with this charger is that you won't be able to use your device while it is charging. If that is important to you, you may not find much value in this.
FamilyCharger also comes with a one-year warranty and 30-day return policy.
You can pick up FamilyCharger for $75 with the power adapter or without the power adapter for $50.
Check it out and tell us what you think!