The Firefox team seems to be on fire, making a string of releases so much so that add-ons and extensions are simply struggling to keep up. Firefox 8 is available for download and includes updates and a couple of top features namely Twitter search integration and additional security with better control of third party add-ons.
The popularity of Firefox as a web browser has been powered by its ability to load speedily with pre-loaded add-ons. However, there has been a danger of third party add-ons cluttering the interface, slowing down the browser, incompatibility, and inability to keep up with security updates.
There are even instances where you download third-party software and discover that certain unwanted add-ons have found their way in the browser without your permission. Firefox 8 has been designed to give users the power to choose or enable which add-ons are users need and which ones they don't. When Firefox opens and discovers that a program has installed an add-on, the add-on will be disabled. Users will be prompted to activate the add-on or cancel/ignore it.
The next big update in Firefox 8 is that users can now do a Twitter search as well and discover trending topics, #hashtags and @usernames from within the browser Search box. Twitter search is currently available in English, Slovenian, Japanese, and Portuguese with more language support coming in future releases.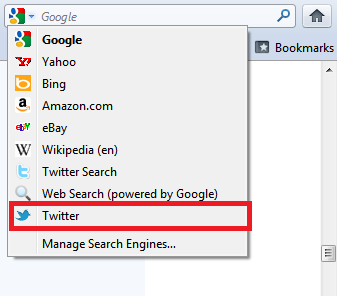 Download Links for Firefox 8
What do you think of the latest Firefox release? I for one am not too happy that my most frequently used add-ons are incompatible with the new update and many of my automated tasks are turning manual now. Share your views on Firefox's speedy releases using our comments form.
You can follow us on Twitter or join our Facebook fan page to get tutorials, updates and how-to articles on Microsoft, Google and Apple products.