Fast and furious shooter games are a dime a dozen. So when another game with similar credentials launches, its hard to pay any attention to it. Furi, from indie studio The Game Bakers breaks that line of thinking with intense gameplay that lasts over 8 hours but surprisingly never repeats itself. Here are all the details about the game that has just launched on PS4, Xbox, and PC.
Furi – ous Gameplay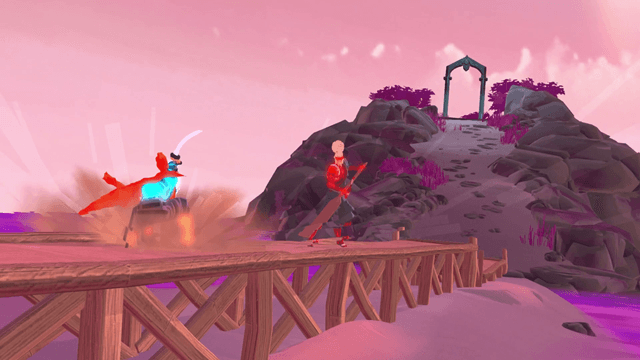 How do you fight a single opponent for over 8 hours without repeating yourself? Well, you could if you had more than one gameplay mechanics. That's what the developers of Furi came up with when developing this frenzied shooter Furi.
Furi is a hybrid shooter, fusing sword fight beat'em ups with classic bullet shoot'em up to create a unique gameplay that feels different while still proving very rewarding for players.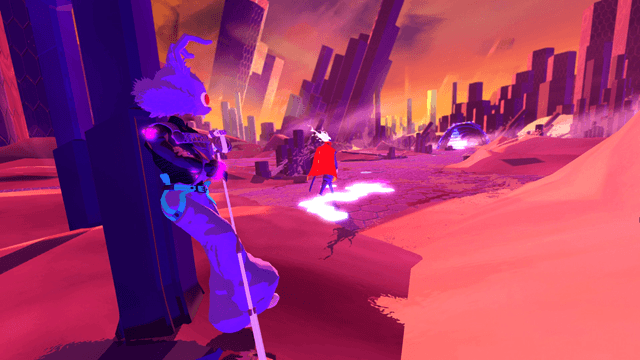 This game is an all-boss fighter game with all the action restricted to one-on-one fights. In the game, you play a stranger, who is endlessly tortured in a highly advance prison located in an orbit that is in space. A powerful man wearing a rabbit mask frees the stranger from his prison. He gives him a sword and a gun and encourages him to fight his way to freedom.
And so begins the game, with the stranger entering various closed environments, protected by a guardian, who aims to prevent the stranger from escaping.
The game has many interesting characters, exploration, and a unique twist in the storyline. Most of the combat action involves dodging bullets, shooting, melee attacks, parrying attacks and quick time events. As for the ending, the developers have offered two different endings that are normal and one secret ending that will decide the fate of the hero.
Furi is bright and flashy with killer music that keeps it looking and sounding awesome all the way. If you're looking for an adrenaline rush, this might be a great game for you to play.
Get all the details about the game on the official website. (Link below)