Its that time of the year when we can freely bring out the witches and ghouls in us and cheerfully celebrate the dead. If you're getting ready for Halloween, here are some of the best apps to get you into the spirit of the season and if its games that you want to playing, here is a collection of the spookiest Halloween games you can check out.
Halloween Apps for 2015
Halloween Live Wallpaper PRO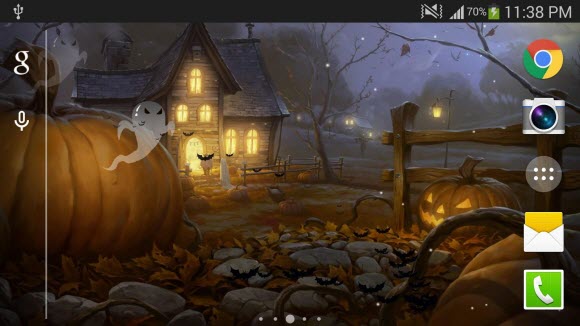 Smack some Halloween spirit onto your smartphone screen with this live wallpaper that you can customize. Bring out the moon, fog, sky, pumpkin, owl, bats, and lights and enjoy the dance of the spirits in the cemetery where the pumpkins glow eerily under the shadows of the darkness. Halloween Live Wallpaper pro is actually free to use despite the Pro tag.
Download Halloween Live Wallpaper PRO for Android
Halloween Live Wallpaper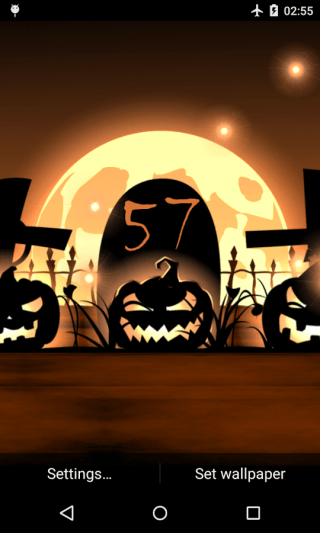 This cool Halloween live wallpaper has loads of evil looking pumpkins smiling at you from the cemetery! You can customize the color of the fire, choose the color of the pumpkins and set your scene. There's also a Halloween countdown at the tomb and some terrifying sounds to spook you when you double tap the screen. Includes IAPs.
Download Halloween Live Wallpaper for Android
Halloween e-Cards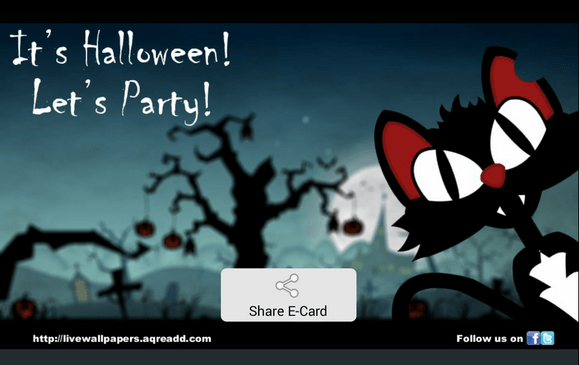 Whether you're having a Halloween party and want to invite friends over or just want to share in the joy of the moment, Halloween e-cards lets you pick a card and add text to send to your friends and family. Simple, straightforward app that's a lot of fun.
Download Halloween e-Cards for Android
GhostCam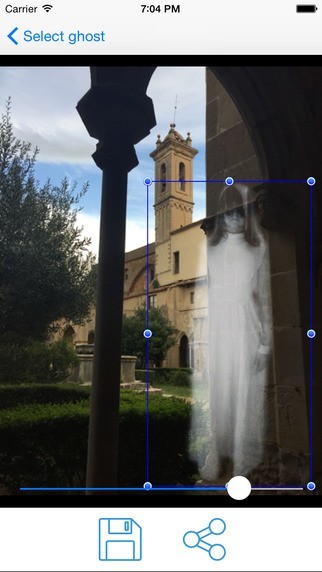 What is the point of taking Halloween pictures if there's no apparition in the background. Download GhostCam and you can freak out your friends with some realistic ghost impressions added to the images. You can edit and customize all ghostly images to match your photographs, add sound effects and preview them before sharing.
Ghost Hunting Tools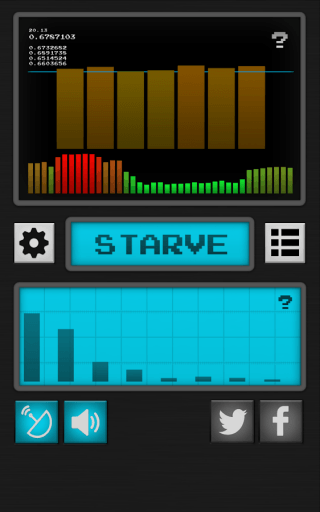 This app makes use of your phone sensors to detect paranormal activity. Using the app's EMF meter, EVP recorder and word interpreter, the app can detect and capture sounds at impossible-to-hear ranges and interpret that data into its most approximate meaning. As long as you understand this is for entertainment purposes only and has no guarantee of accuracy, you can conduct your own ghost hunting expedition this Halloween.
Halloween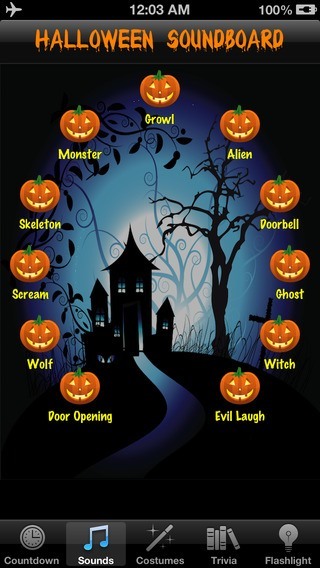 Get the Halloween countdown and enjoy some cool Halloween sounds while you catch up on some interesting Halloween trivia! Plus you can pick up some cool Halloween costume ideas for your next party.
Scary Sounds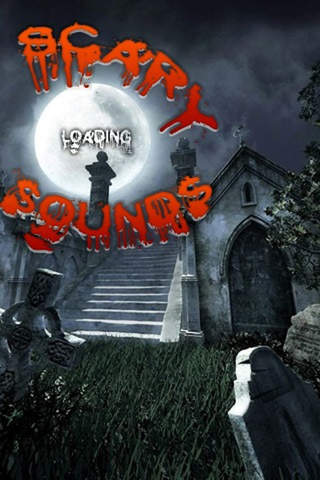 Scary sounds are just perfect for the season, so why not have a wicked witch laugh, wolves howl, and zombies moan while you're tick or treating. This app has a decent collection you can use.
Halloween Ringtone SMS Sounds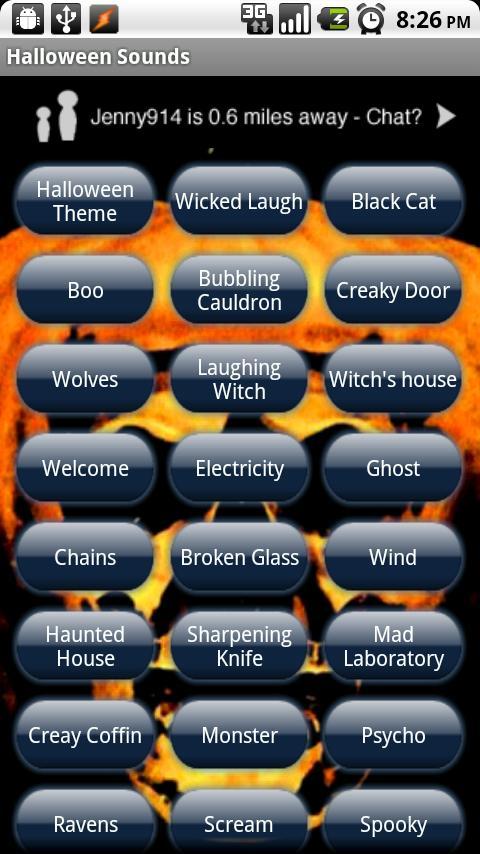 This app's got plenty of great scary sounds for Android users.
Download Halloween Ringtone SMS Sounds
Make A Zombie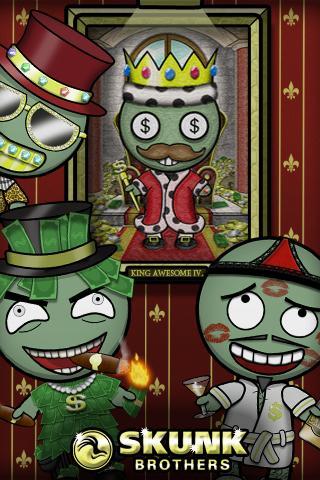 If you have nothing better to do on Halloween, just create a cute or creepy zombie and share them with friends for a good laugh. The app lets you make use of tons of backgrounds, bodies, clothes, eyes, hairstyles, heads, legs and mouths to create your very own zombie! You can also use AirPrint to bring your zombies to life or order them to be printed on tees and hoodies.
Download Make a Zombie for iOS
Download Make a Zombie for Android
NextDoor's Treat Map
If you're not sure who is celebrating All Hallows Eve, download this app and connect with the neighbors so you can increase your candy collection by hitting all the right places, haunted or not.
Download NextDoor's Treat Map for iOS
Download NextDoor's Treat Map for Android
Track n Treat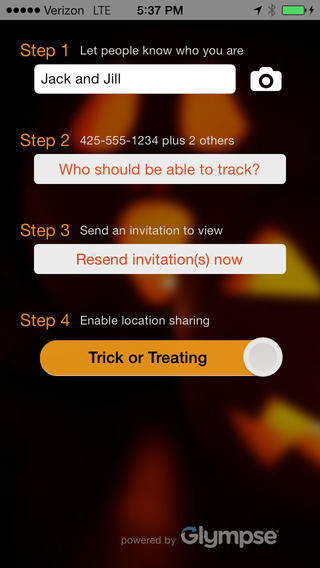 Trick or treating may be fun for the little ones, but as parents, you'll always be worried if they are safe and well during their outdoor ventures. Track n Treat is an app that will help you keep track of the decked up monsters. The app also lets you send a notification to your neighbors that your kid will be coming around. A super simple app whose only downside is battery drain, thanks to the continued GPS usage. Take note!
Download Track n Treat for iOS
Halloween Runner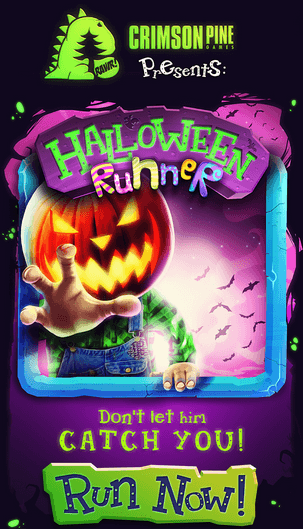 If you are tired of running around the streets, stop for a few minutes and enjoy a game of "catch-me-if-you-can". In this runner, you have to escape from the clutches of the pumpkinhead monsters.
Magic Alchemist Halloween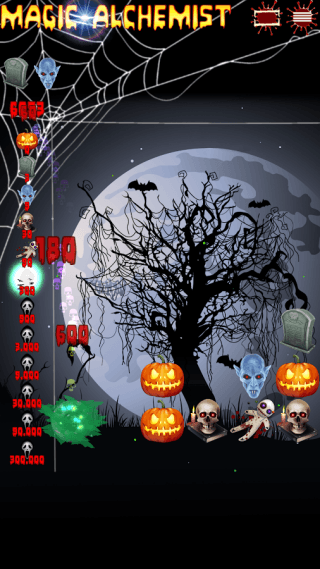 Another game that you can enjoy while on a break is Magic Alchemist Halloween where you have to put together various objects to discover a mysterious Halloween object. The app's quite a bit of fun with some spooky sound effects and weird visual effects adding to the mystery and fun.
Download Magic Alchemist Halloween
Zombie Hunter: Halloween Ed.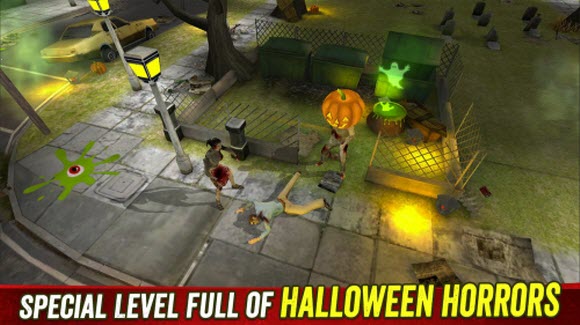 Some more Halloween fun comes via an update to the game where you can play a new map where the zombies change into spooky walking pumpkins. Plus there's a special mode where you become the hunter as you turn into a zombie and try to devour as many humans as you possibly can before the sniper gets to you.
Download Zombie Hunter Halloween Ed
Halloween City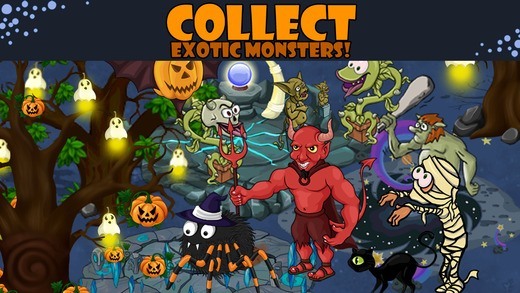 Decorate your city with cool Halloween characters, visit spooky houses and ghost lairs, breed your own Halloween monsters and trick or treat on your iPhone with this cool city building game that's lots of fun.
Ghost Radar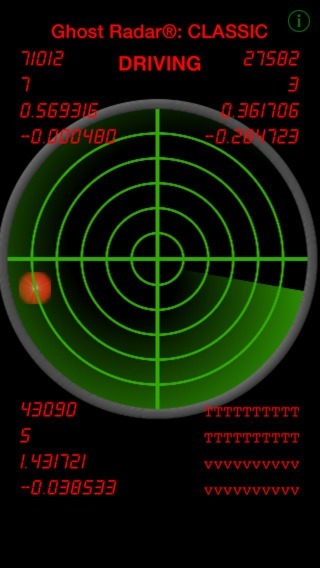 Halloween is one of the best times of the year to be going ghost hunting, so if you're up for the challenge, grab yourself this app and start detecting paranormal activity in your neighborhood. Disclaimer: The app is only for the purposes of entertainment and is not scientifically proved.
Ghost Locator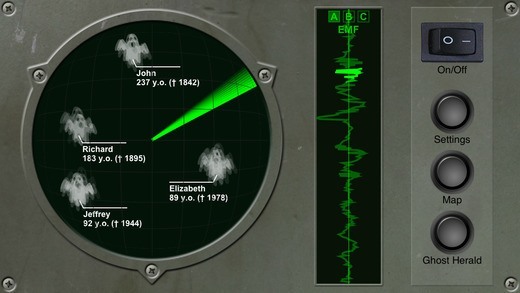 If the previous app didn't impress you much you can give this one a try. It claims that its ghost detection method dates back to the Middle Ages and can provide information such as the first name, sex, age, death year and cause of death. The app has a ghost world map and you can catch up on all the mysterious happenings around the world in the Ghost Herald. Definite must have for Halloween.
Haunted House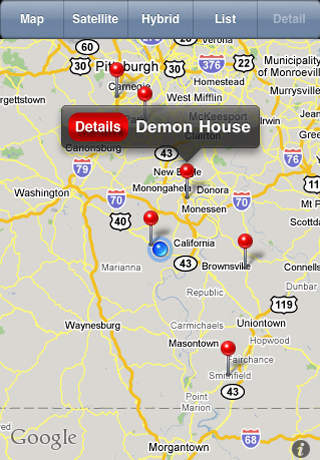 Maybe this year you want to go trick or treating to a haunted place. Download this app and get a directory listing of all the haunted attractions within 200 miles of your current location, with directions et al.
Family Locator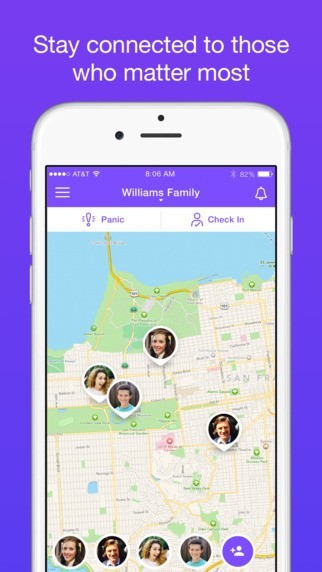 Although great to carry around any time of the year, Family Locator is ideal to install on your kids phones so you know where they are at any time during trick or treating. It also lets you know when the kids have low battery or when WiFi is off.
Download Family Locator for Android
Download Family Locator for iOS