Hidden Object Games are one of my favorite genre of games. They may not be as exciting as they once used to be, but I can't get enough of them anyway. It has been some time since I covered some of the cool hidden object games for Android, but Big Fish, I see hasn't stopped making these delightful mystery thrillers. The latest one that launched yesterday is Hidden Expedition Dawn of Prosperity. Let's check out what mysteries lie await in this one.
Features of Hidden Expedition Dawn of Prosperity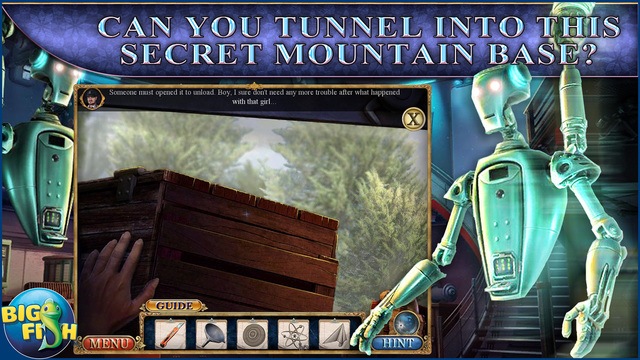 Hidden Expedition Dawn of Prosperity is set in an old abandoned weather station in beautiful Montana where unusual signals of some sort are detected, indicating that some sort of seismic activity is taking place. The odd thing about this activity is that the area is not a known earthquake prone zone, so what is sending off these weird signals?
Is it some evil corporation conducting some frightful experiments or is the government working on some top secret project or are aliens at work? Well, that's what you and your fellow agents need to find out, before it is too late.
The game features stunning scenery as is with most of Big Fish's games and this time, your adventures will take you into a secret mountain base with high-tech security systems installed to prevent anyone from sneaking it.
You will solve crafty puzzles and mind bending mini games and dig your way out of this mystery to uncover the truth. The game also throws in a bonus chapter that lets you see another side of the story, from a young genius boy's point of view, so there's plenty of content to enjoy.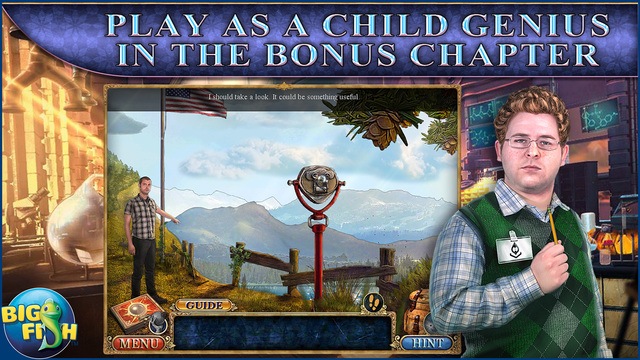 If you're the collecting kind, there are also additional Collector's Edition exclusives available like the Globes, morphing objects, and more!
Hidden Expedition Dawn of Prosperity  is available on the App Store for $3.99 if you're interested.
Download the game on your iOS device.
Be sure to check out other hidden object games in our Archives section.