By default, Outlook displays the number of unread messages on most Mail folders. However, when it comes to the Deleted Folder, you are likely to see no such information. Often deleted messages pile up without your knowledge and tend to unnecessarily hog space. If you knew the number of messages that were in your Deleted Folder, you could get rid of them in a timely manner. In this post, we'll show you how to do exactly that! And if you have created any custom folders, you can apply the same principle so you know if they need to be actioned at the right time. Let's now see how to display total number of messages in Deleted folder in Outlook.
Display Total Number of Messages in Deleted Folder
1. Launch Outlook.
2. Right-click Deleted Items folder and from the drop-down menu, select Properties.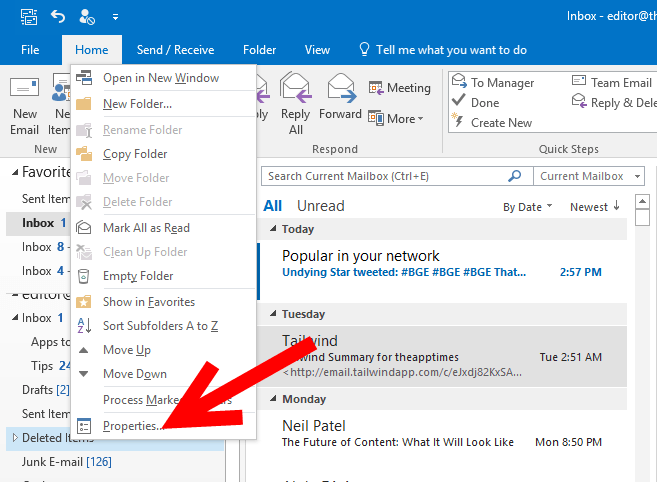 3. In the Deleted Items Properties dialog box, on the General tab, select Show total number of items and click OK.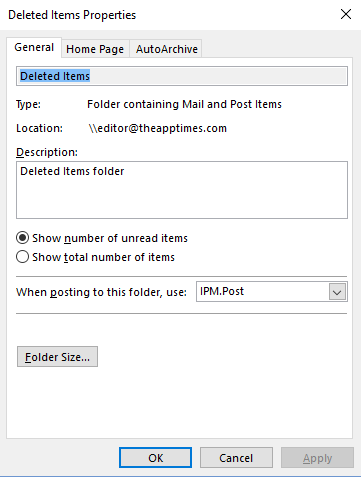 You can now see that the Deleted Items folder shows the total number of read and unread messages in the folder instead of just the number of unread messages.
Have you considered setting this option in your Deleted Items folder? I'll bet you'll be surprised how often you have neglected to clear your unwanted email before and how this simple tweak makes it a handy alert.