Google Chrome has a pretty decent spellcheck feature. It underlines misspelled words, which you can correct by right-clicking and selecting the suggested spellings. And like any other spell checker, you can even add a word to the dictionary. However, you also tend to accidentally add misspelled words to the dictionary and need to have it removed. while there isn't a simple and intuitive way to do that, it can be done by accessing the Chrome custom dictionary. In this post, we'll show you how to remove words accidentally added to Chrome dictionary.
How to Remove Words Accidentally Added to Chrome Dictionary
1. Open Chrome, click the Customize button and then choose Settings.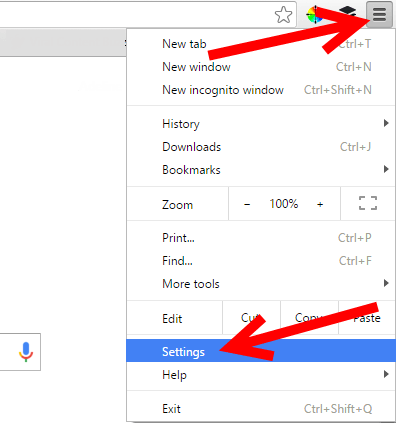 2. In the Settings window, scroll to the bottom and click Show Advanced Settings.
3. Scroll down to the Languages section and click Language and input settings.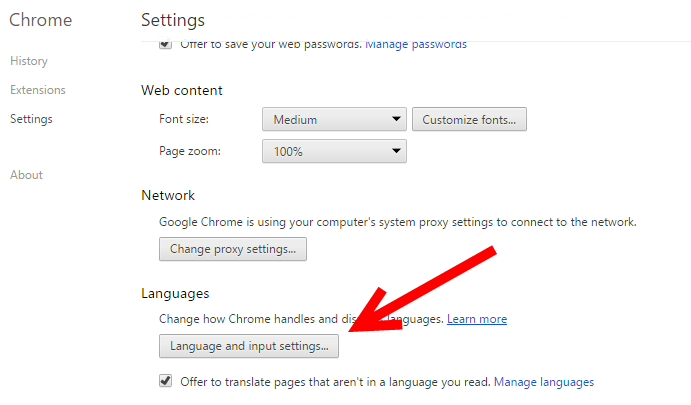 4. This will display the Languages dialog box. At the bottom of the window, click the Custom spelling dictionary link.
If you are a power user, in the Chrome address bar, enter the following URL  and hit Enter. [chrome://settings/editDictionary]
5. The Custom spelling dictionary window will open up. It contains a list of all the words that you manually added to Chrome's spelling list.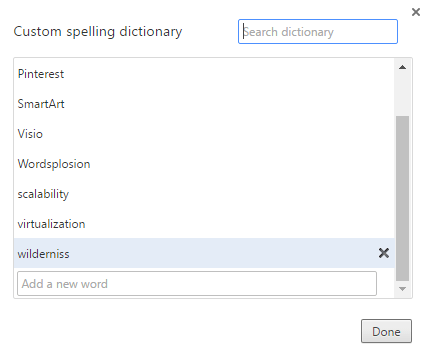 6 . To remove a wrongly spelled word, just click the X to the right of the word and click Done.
That's it! Next time you save an incorrectly spelled word in the Chrome dictionary, use this simple method to remove it.