Got an iPhone 7 or iPhone 7 Plus? Then, here's an accessory that might interest you. I'm talking about the Juice Pack Air Battery case that has just been launched by popular accessory maker Mophie. Here are all the details about the accessory.
Features of Juice Pack Air Battery Case from Mophie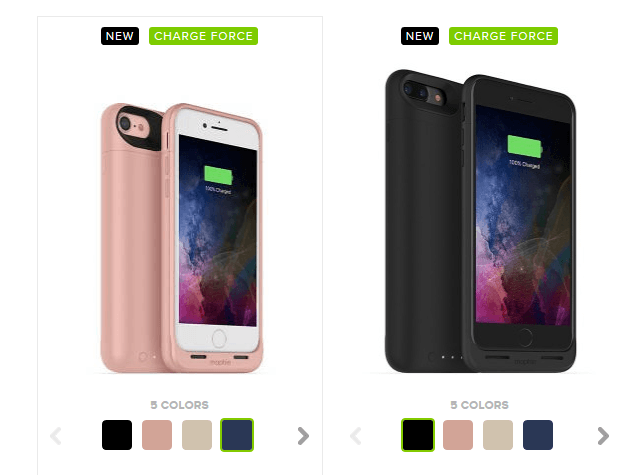 Mophie's Juice Pack Air for the iPhone 7 comes with a 2525 mAH battery that ensures you have an additional 27 hours of talk time on your device. As for the battery case on the iPhone 7 Plus, there is a 2420 mAh cell that can give an extra 33 hours of talk time.
Mophie also offers special Charge Force mount that allow users to charge from virtually any wireless charging technology. All you need to do is place the battery case with the Charge Force on any wireless charging base. The power will then be sent directly to the iPhone on contact. The Charge Force can be docked at any angle, thanks to its magnetic mounts.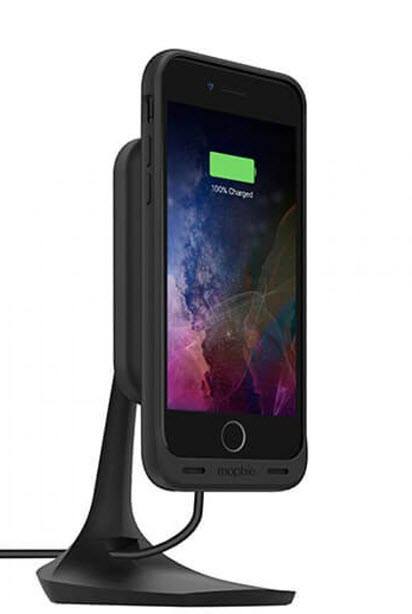 Apart from all that extra power you get from the battery case, it also offers protection for your device. The rubberized support pads on the inside of the device can protect your device from drops and hard falls while the raised corners adds extra protection from scratches and screen cracks.
The battery case is also quite intelligent. The micro USB cable allows pass-through charge and sync when connected to your computer. What that means is when you connect it to a computer for charging, it charges the iPhone first, followed by the battery case.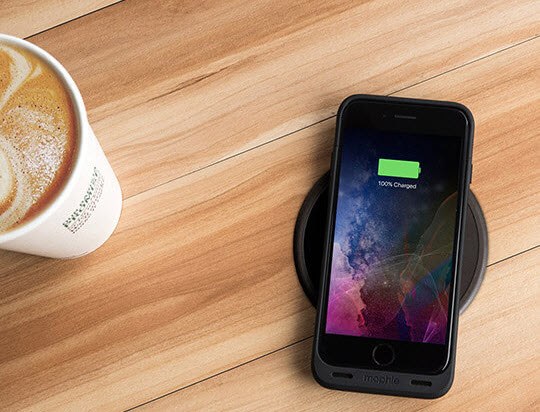 A nice little addition to the case is the LED power indicator. These lights indicate how much power you have left on the device. This will help you make a decision on whether you need to charge or save some juice for emergency situations.
Price and Availability
Mophie's Juice Pack Air costs $99.95. It comes in a range of lovely colors including gold, rose gold, black, navy, and Red. The Charge Force desktop mount costs $49.95 mount while the car vent mount costs $29.95.
Mophie's battery cases are a pretty cool option if you use your iPhone 7 and 7 Plus a lot and are looking for some extra power to get you through the day. Visit the official website to learn more about the product and place your orders.
Buy the Battery Case from Mophie