If you love the movies and want to share that love with the world, there's a new app on the App Store called Letterboxd that can help you do that. Letterboxd has been around for a long time on the web but now that its available as an app, allowing movie fans to carry it around anywhere and spontaneously share their love for the movies. Let's take a closer look at what the app is all about.
Letterboxd for iOS Review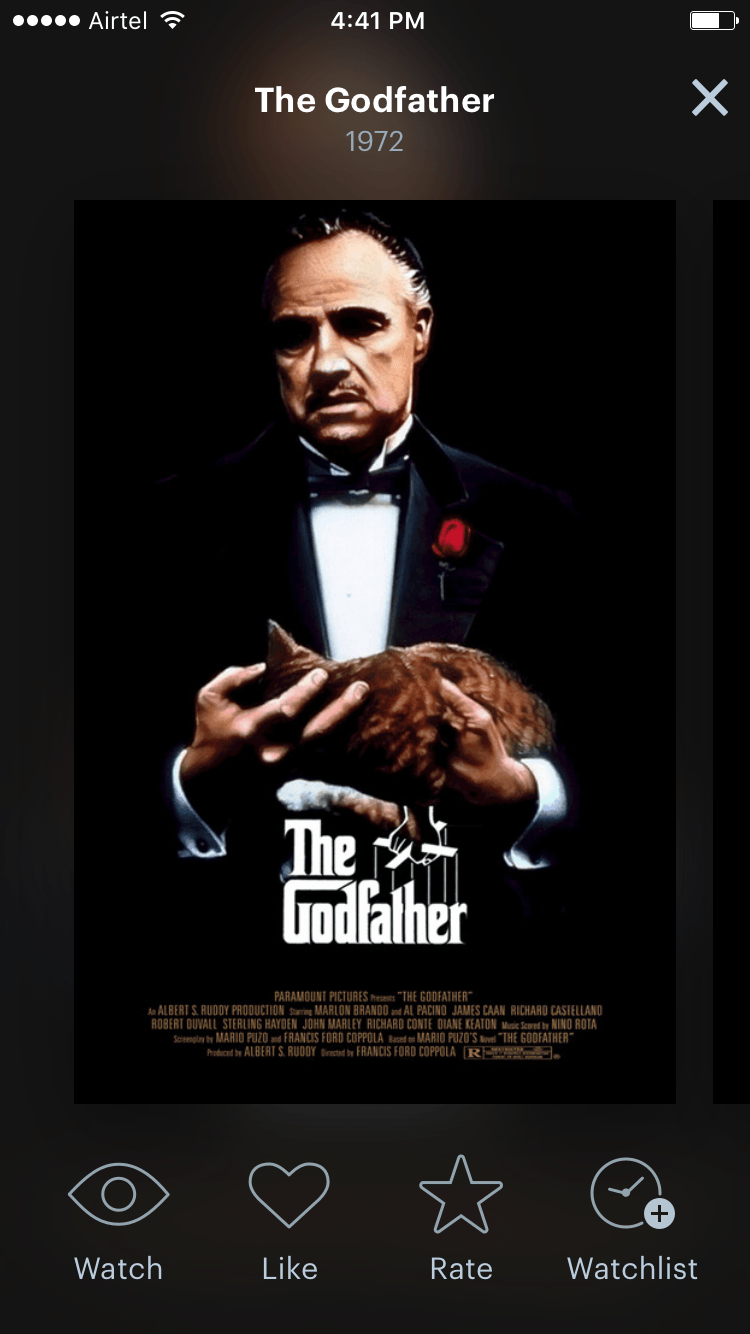 The Letterboxd iPhone app works as intended only if you sign up for an account. Signing up is free but you can choose to sign up for a Pro account (on the website) at $19/year or $49/year for access to special features such as 'Year in Review' summary, importing lists from IMDb, list cloning and more.
You may browse the content without an account, but you won't be able to track films or participate in discussions without an account. Once you sign up, you are presented with a gorgeous looking tabbed UI that features popular films of the week, popular film reviews, and a compilation of movie lists by the community.
Letterboxd is at its heart, a social network and that means following people and being followed. Strangely though the app is yet to make it intuitive to follow anyone. You can use the Search tab (bottom menu)to look for individuals you may know, but Twitter and Facebook links are conspicuous by their absence. One hopes the app addresses this flaw as soon as possible.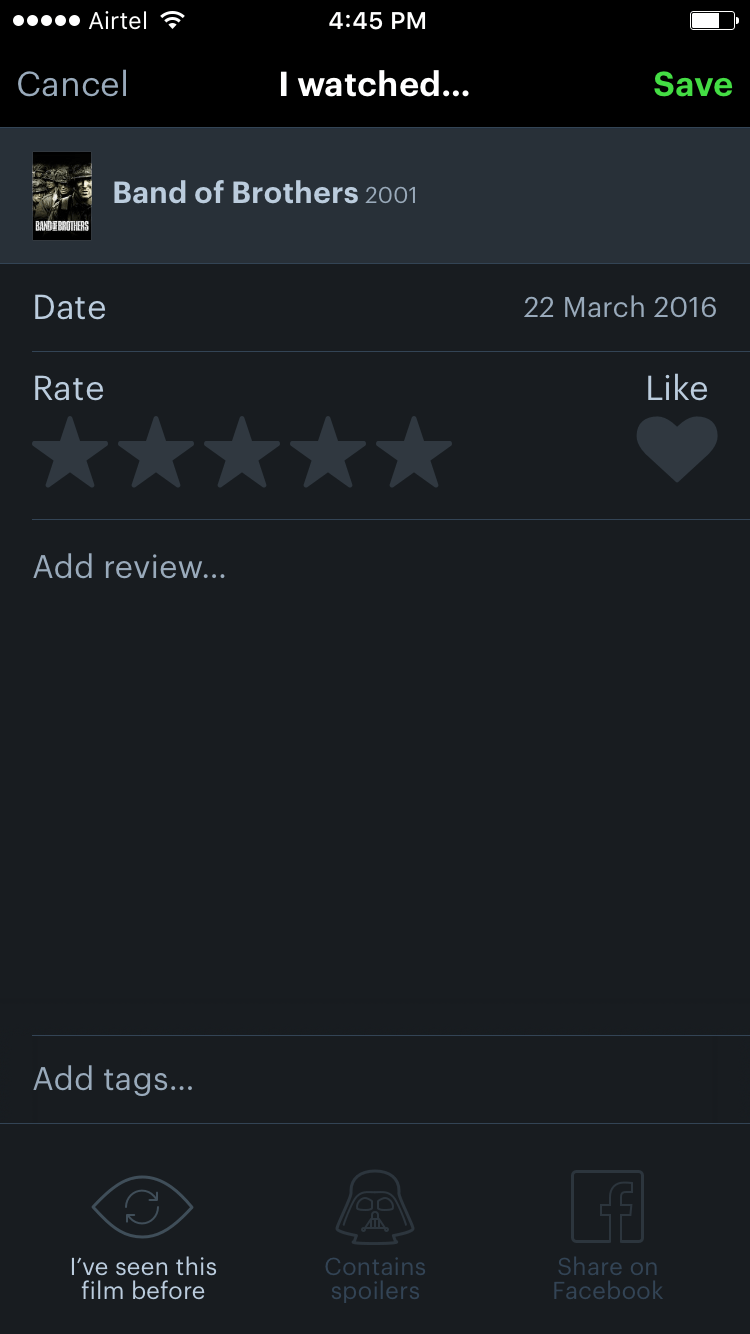 You can scroll through the film posters, click on them and do a number of things – watch the official trailer on YouTube, mark a movie as watched, like a movie or add it to your watchlist. You can also rate the movie (based on 5 stars), write a review, add it to a list, or share it with others.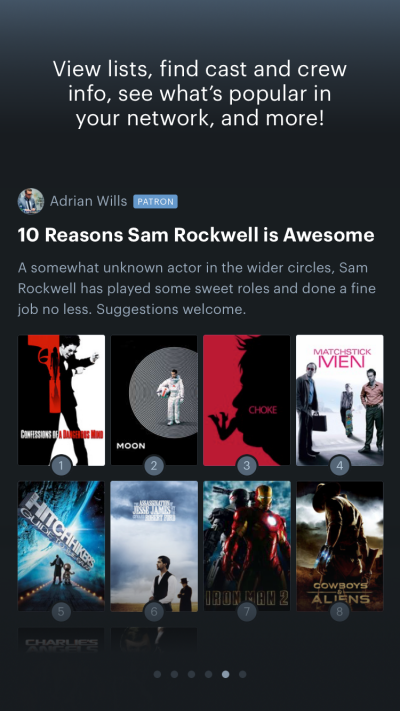 At a glance, the movie poster screen  lets you see the total fan ratings, and stats on how many people have seen, reviewed and added it to lists. Tapping on the People Stats will show a list of people who have watched the movie and this is one of the places where you can go to to add people to your follow list. You can also find information on the cast, crew, studio and genres of the movie.
The Search tab on the bottom menu lets you find films, reviews, lists, and people by keywords. You can also browse through movies based on most popular, highest rated, most anticipated, or opening soon. inside these categories, you can swipe to see more movies and take actions on them by tapping the Watch, Like, Rate, Watchlist buttons.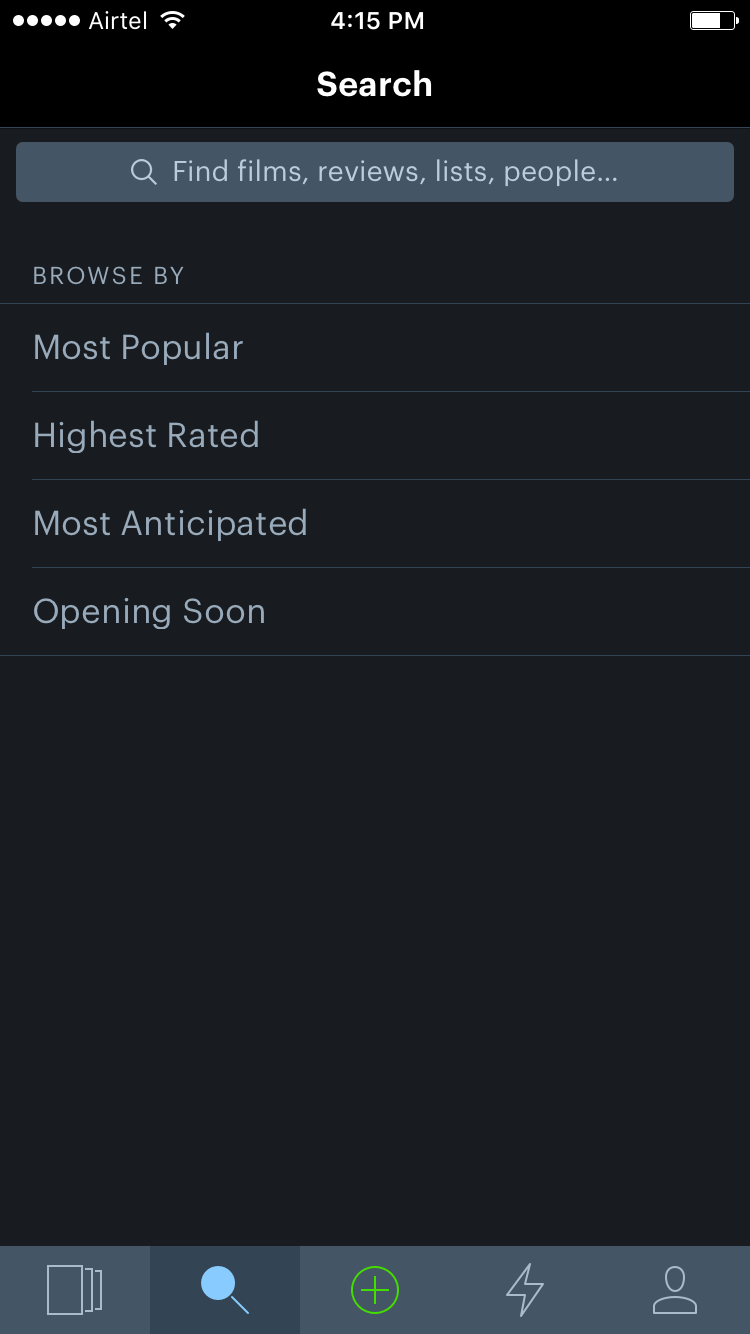 To offer your opinion on one of these movies, you tap on the movie poster to pull up the additional menu that lets you add a review, add it to a list, or share it with others. Inside the review section, you can mark the movie as "I've seen this film before," "Contains spoilers," and you can share a link to it on Facebook.
Key Features of Letterboxd at a Glance
Sign in (with 1Password support) or create an account
Browse popular, highly rated and most anticipated films
Log films with date, rating, review and tags
View film info (including cast & crew, popular lists and reviews) and rate, like, watchlist or mark as watched
View (and filter) your activity feed
View and comment on lists and reviews
View member profiles and follow their activity
Search for films, content and people
Final Thoughts
Letterboxd has many good features to love and is packed with an incredible amount of information in a clean, easy to navigate UI. I can't say I'm a big fan of the dark theme and hope there will be an option to change that in the future. Otherwise, Letterboxd offers an excellent way to discover, rate and review, and talk about films with others. Its an app that I totally love and am excited to recommend to all film aficionados. If you want to give Letterbox a try, click below for the free download.