If you are a passionate gamer, then you most likely have your eyes and ears glued to the happenings at the Electronic Entertainment Expo 2018 event at the Los Angeles Convention Center. Plenty of exciting announcements were made the last two days, including Telltale Games announcing a game based on Netflix's popular Stranger Things series, launch of Assassin's Creed Odyssey and new Xbox consoles in the works. If you are a big time Switch fan, plenty of games were announced for that too! Here is the list of all Nintendo Switch Games announced at E3.
Also Read: Nintendo Switch: Features, Price, Games Lineup and Availability
Nintendo Switch Games Launching in 2018/19
We start off with Bethesda, who have announced the following games for Switch players.
Elder Scrolls Legends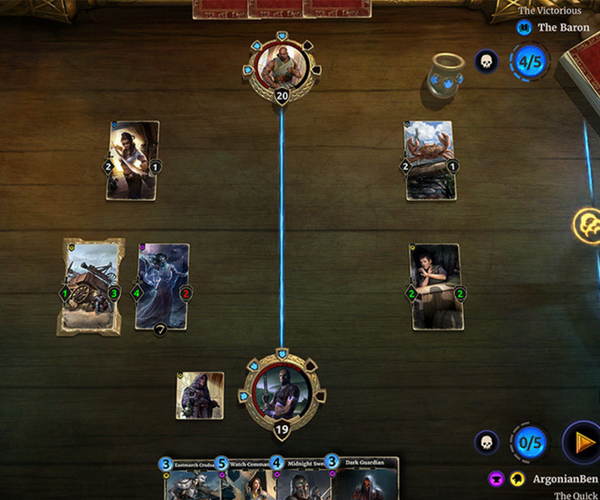 Bethesda announced that its hugely popular strategy card game Elder Scrolls: Legends will be coming to Switch later in the year. Legends will have also be completely revamped with a new menu, playmat, and new card frames. Release date is set for 31st Dec, 2018.
Fallout Shelter
Bethesda's RPG title Fallout Shelter, which puts you in control of the state-of-the-art underground Vault and oversee the safety of its community is also available for Nintendo Switch. You can actually grab the game right now from the official website.
My Friend Pedro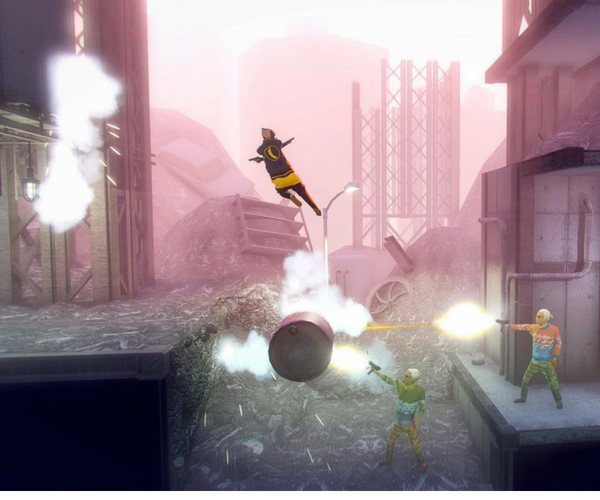 My Friend Pedro, an insanely violent ballet about friendship and one man's quest to destroy anyone in his path (at the behest of a sentient banana) will also be coming to Switch. The slow-mo sequences, whether it be bouncing off bullets or jumping through windows makes you want to jump into the action right away.
Trials Rising
Ubisoft is all set to bring stunt bike goodness to Nintendo Switch sometime in February 2019 with Trials Rising.
Team Sonic Racing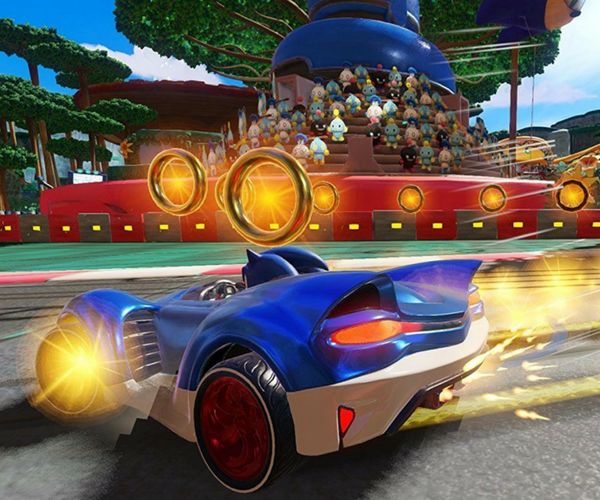 The best elements of arcade and competitive style racing come together in Sega's Team Sonic Racing. You can enjoy the intense multiplayer racing action and face off with friends at the end of the year when the game launches on Switch. Release date is set for 31st Dec, 2018.
Mario + Rabbids Kingdom Battle: Donkey Kong Adventure DLC
Ubisoft is also releasing the DLC, which brings Donkey Kong, Rabbid Peach, and Rabbid Cranky together. The trio journey across 4 brand-new environments to fight epic battles against a vengeful Rabbid Kong who uses his new powers to take over a mysterious island. There are new fighting modes, new enemies and a lot of action to look forward to. The DLC will be available on June 26th, (25th for Season Pass owners).
Starlink: Battle for Atlas
Starlink: Battle for Atlas is an action-adventure game set in an open-world space. Players must assemble and customize real-world physical starships and use its various capabilities to unleash devastating combos upon their enemies. Watch out for the game on Switch on Oct 16, 2018.
Nintedo Games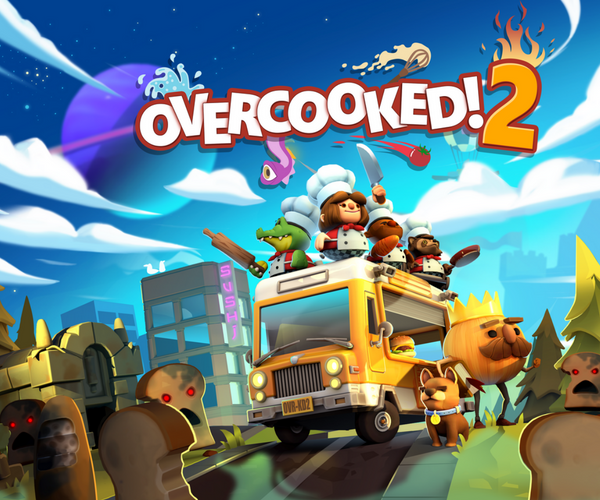 Nintendo also announced a whole bunch of games that would be coming to Switch. Here are the ones to watch out for:
Daemon X Machina: Fast-paced mech action game (Release Date: Dec 3, 2019)
Super Mario Party: Board game with new elements (Release Date: Oct 5, 2018)
Fortnite Battle Royale: Battle Royale version of the game (Available Now)
Overcooked 2: Chaotic co-op cooking game (Release Date: Aug 7, 2018)
Killer Queen Black: Intense multiplayer action/strategy platformer (Release Date: Dec 31, 2018)
Hollow Knight: Challenging, beautiful action adventure game (Release Date: Jun 30, 2018)
Super Smash Bros. Ultimate: The ultimate fighting game (Release Date: Dec 7, 2018)
SNK HEROINES Tag Team Frenzy: 2-on-2 tag-team fighting game (Release Date: Jun 30, 2018)
That's a roundup of the most exciting games coming to Switch in the coming months. What Nintendo Switch games are you excited about? Let us know in the comments below!
Cheers,
Adeline