Tired of matching candy bars and cookies? Check out Primal Legends, the fresh new launch on the App Store. Its a gorgeous looking match three puzzle game from Kobojo that brings real time combat action with players around the world. Its available on the App Store for free.
Primal Legends Features
In Primal Legends, you have an army of warriors on the board with colors that correspond to the heroes on the side of the screen. You have to match the colors on the board (the army units) to attack your opponents board (army) until you drain away the health to zero.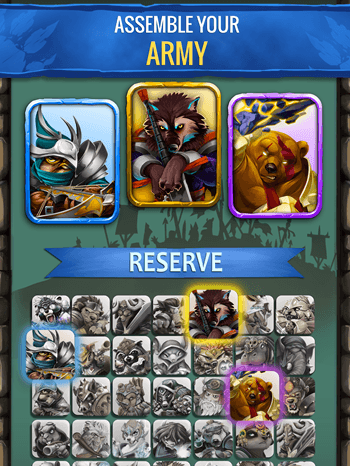 When you matched the army units it simultaneously charges up your powerful Hero characters, each of whom have their own strengths. For instance some heroes deal direct damage while others heal and protect soldiers, some others increase their attack power and still others assassinate enemy Heroes! Pretty cool!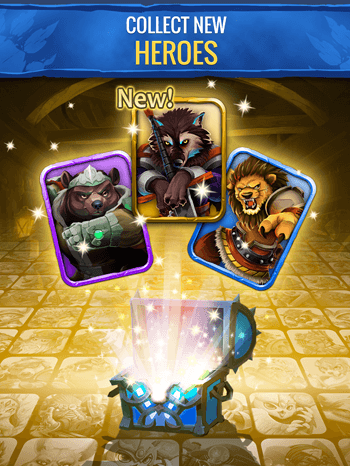 It is therefore up to you to collect these different heroes and use them on your board to find the most efficient synergies. With every level you complete, you collect treasure chests filled with XP, gold, rubies and more great goodies that will help you get more powerful to take on future challenges. There are 200 levels in all, so you'll need every help you can get!
You can also work with other players to complete the collection of champions and unlock their full suite of skills. All the games are fast paced and involves a high amount of strategic combat and hefty TCG-style deck building.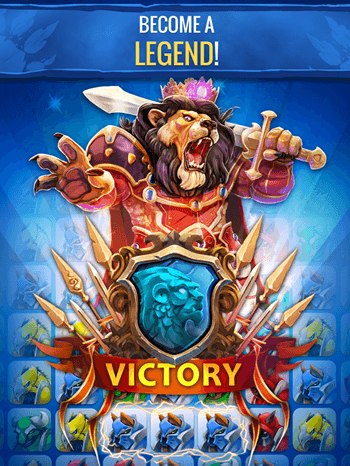 Primal Legends has cool 2D graphics and awesome sound effects. It is definitely a fun game to chill out with if you have lots of time on your hands so watch the trailer and do check out the game on the respective App Stores.
Primal Legends is now available on the App Store and Google Play. It is free to download and play, and includes in-app purchases.