Love puzzle games? Here's one more enjoyable title to tickle your minds this week. This one's called Blyss and its a game that immerses you in scenic settings with ambient music in the background offering a blissful atmosphere to solve complex puzzles. Are you game?
Blyss Game Play and Features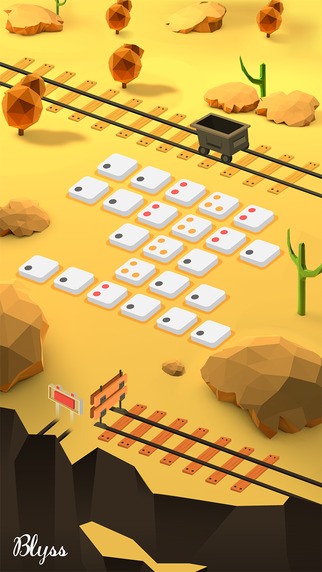 Blyss has a pretty straight forward game play. You need to clear up all of the dots on the screen by connecting them in lines of three or four blocks. The only problem: you can only connect them horizontally or vertically, never diagonally. While that sounds like an easy thing to do, and it is for most of the initial part, it gets really tough as the game progresses and the grids get large.
There are 3 game modes Endless Mode, Time Attack, and Playground, but you can't play all of them alternatively. You must solve a certain number of puzzles in the Endless Mode before unlocking the rest. So it might take a while for you to get there.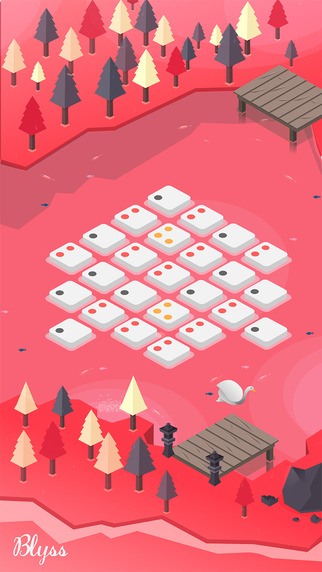 The good thing though is that the puzzles are procedurally generated so you will always get a unique experience each time you play. There are also coins to be earned which allows you to replay puzzles you've failed to clear and the game offers some cool missions to earn them as well.
Other features of the game include global leaderboards where you can check on your progress; Game Center leaderboards and achievements; and Facebook and Twitter High-Score picture card you can share with your followers and fans.
Overall, Blyss is a game you can blissfully indulge in if you have time on your hands and love to unwind with a relaxing game. It costs $1.99 and includes NO IAPs.
Check out the launch trailer below!
Download the game from the App Store
Be sure to check out all our other recommendations in the iOS games Archive section.