There is nothing more frustrating than being stuck indoors with absolutely nothing to look forward to. It is during these times that you become overwhelmed with boredom, and as the saying goes, boredom kills. Thankfully, your Android or iOS device can come to your rescue.
One of the simplest and easiest ways to butcher boredom is by watching movies on your smart device for the price of $0.00. Yes, you heard that right. With an Android or iOS device, you need not pay a dime to enjoy your favorite flicks. All you need to do is download a free movie app from the Play Store or the App Store, and you're good to go.
There are numerous such free movie apps available, each with its own host of features and perks. For the best movie experience on your smart device, here are 10 of the most hot, trending and amazing free movie apps you can download.
Top Free Movie Apps for Android
Flipps TV – Movies, Music & TV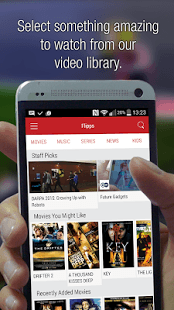 Often described by users as a nifty app, Flipps is currently leading the new generation of Android movie apps. What's truly remarkable about Flipps HD is the fact that it allows you to watch movies on your smartphone and tablet, as well as on your television. In other words, you can simply stream the media on your phone and then watch in on the bigger TV screen. This is futuristic technology at its best.
As far as the movie collection is concerned, Flipps HD does not fail to impress with hit movies, music videos, comedy, news, pop culture, business and sports highlights at your fingertips. The only complaint that you may have is the prolonged buffer time. Other than that, everything about this app screams excellence including its stream quality.
Viewstar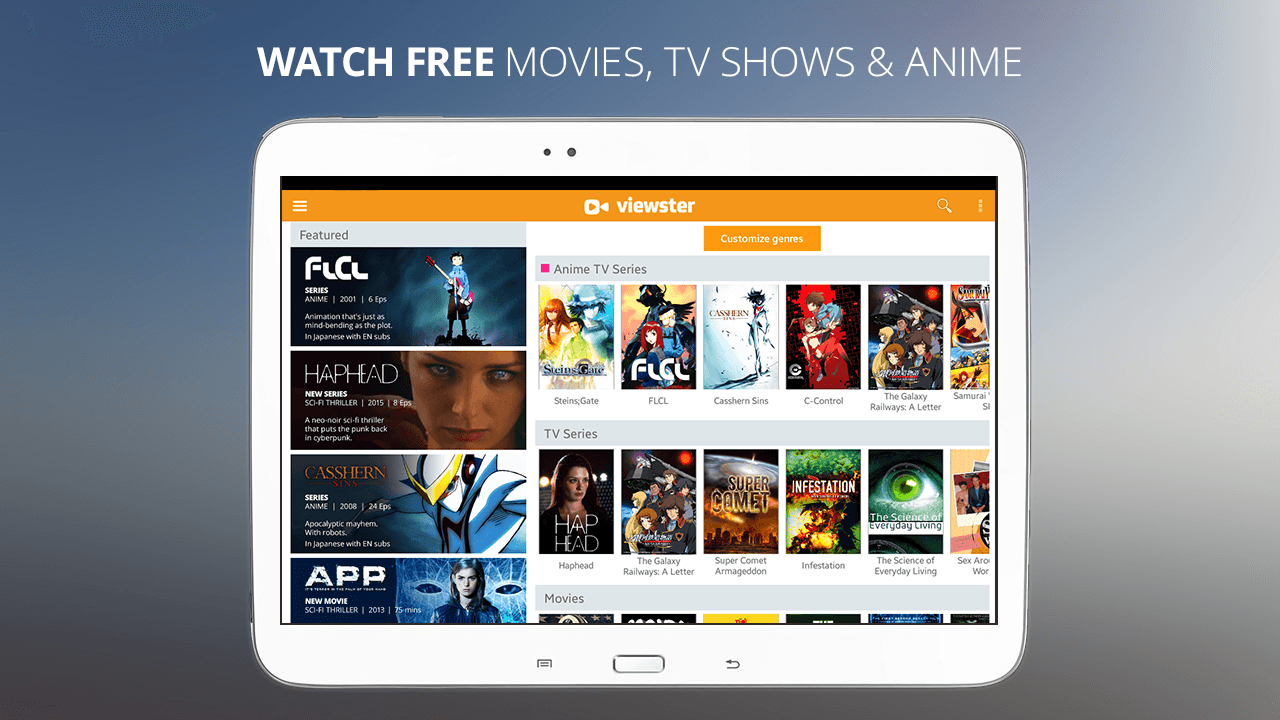 The main reason why Viewstar is in on this list is because of the massive movie collection it boasts. Rest assured, you will stay entertained for a very long time once you download this Android app. That being said, it is worth mentioning that not all the movies in this app belong to the mainstream category. Despite that, you will have an incredible time exploring its movie collection. You may face a small problem with certain movies on this app not running. However, that probably has more to do with an unsteady Internet connection than glitches in the app.
Movie Tube EX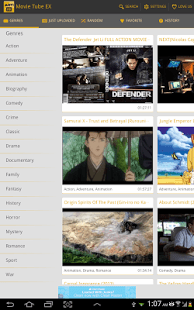 This app may sound very generic, but once you download it, you will know exactly why there is so much hype surrounding it. This is the kind of app that is perfect for those times when you cannot make up your mind about what movie to watch. Its collection contains movies from distant lands. Each category is neatly presented, meaning that you won't feel reluctant watching movies of genres that you have never heard of. In a nutshell, its variety is impeccable.
Hubi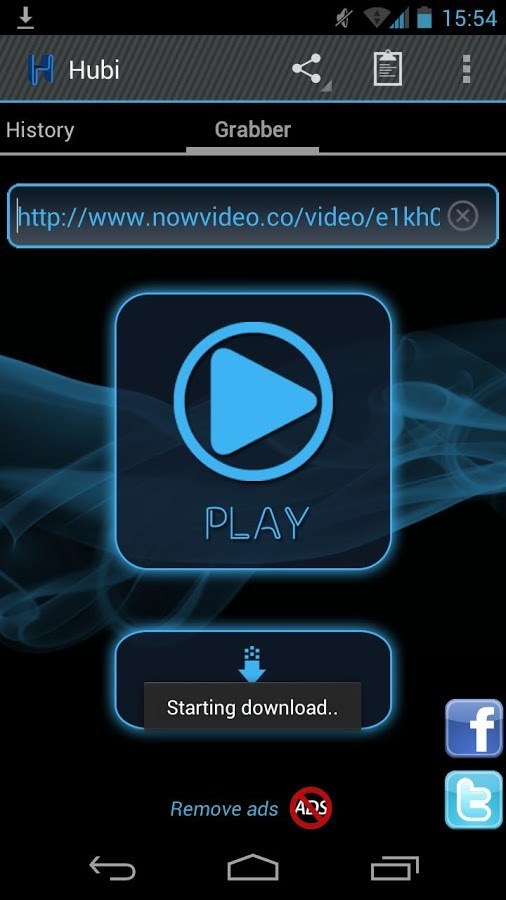 It would be more appropriate to call Hubi a tool instead of an app. It is a tool that allows you to watch movies for free on your Android by taking links from you and then downloading the movie directly from the link where it is hosted. The app is quite convenient for those who keep track of the best movie hosting websites. The best thing about Hubi is that it can stream videos from restricted apps.
Kodi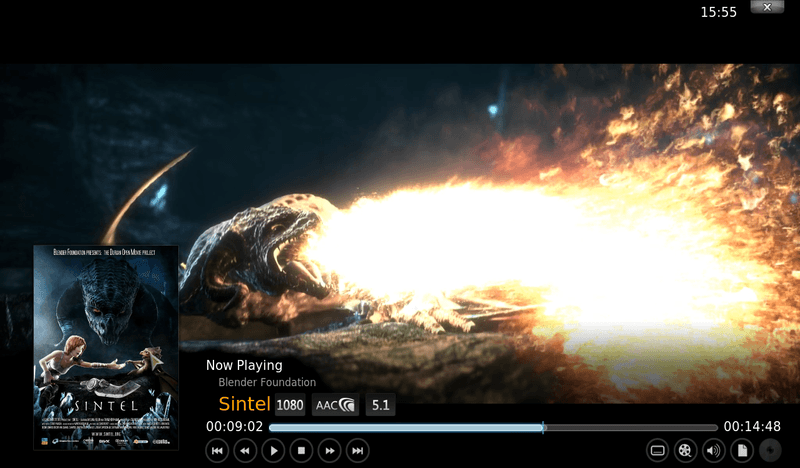 Formerly known as XBMC, this multi-platform free movie app will keep your fingers attached to your Android for hours at a stretch. Kodi does not offer media content as such and users can make use of the tool to play and view a ton of videos, photos, podcasts, and music from their hard drive, optical disc, local network, or the internet using a few buttons. Thus it is particularly useful for those who are aware of websites with great movie content. The app itself is highly customizable and works best when used on large phones and tablet devices.
Top Free Movie Apps for iOS Devices
Most apps downloaded from the App Store have a premium feel to them. The iOS free movie apps listed below are no exceptions.
Crackle Movies & TV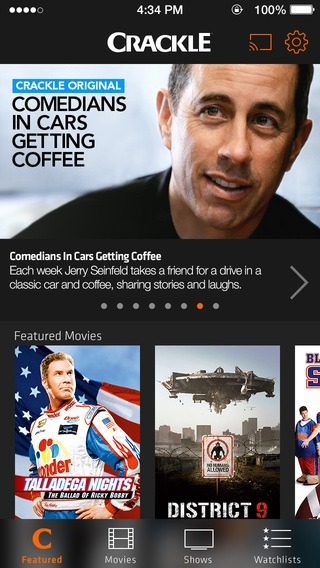 This app provides quite an amazing collection of full length movies and TV series. This app is the perfect companion for those cold, rainy days when you are lounging in the couch with a cup of hot chocolate in your hands. You can create and manage your own watch list in the app or via their website. Since the service is free of charge, don't be surprised if you see annoying pop up ads show up on the screen now and again.
Playbox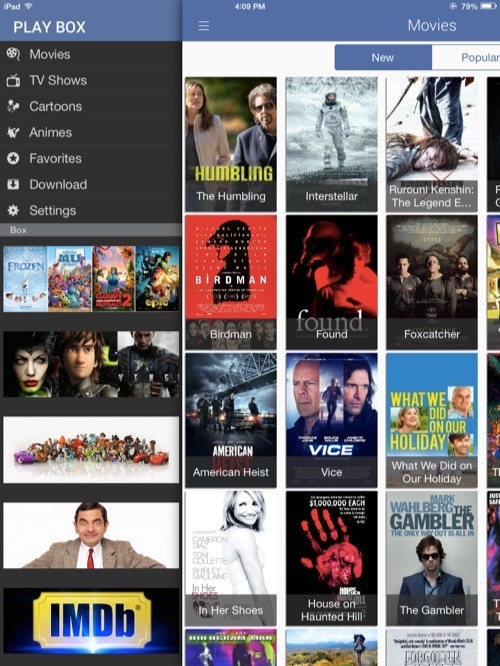 This is perhaps the most user friendly free movie app there is. Once you get the wonky installation process out of the way, and set up an account everything will be smooth sailing from thereon. It is a great alternative to MovieBox, Show Box, and PopcornTime and allows you to stream movies, and TV series in multiple languages. It even has a Kids Mode so your little ones can enjoy cartoons and anime in HD from your iOS device.
Fandango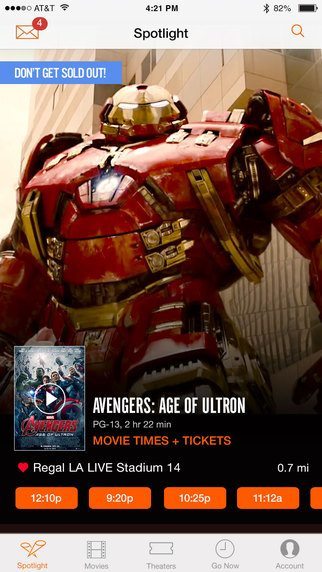 If you happen to own both the iPhone 6 and the iPad, then this is the app that you need to download. It provides exciting information on all the latest Hollywood blockbusters,  upcoming films and the present day premieres. Check movie times, get guarantee tickets and browse through exclusive Fandango content to stay in touch with everything that's associated with Hollywood.
Redbox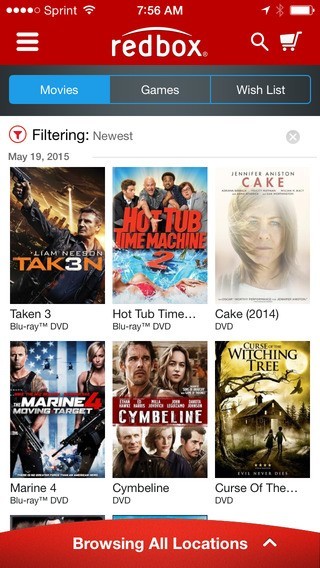 RedBox is probably not as well known as some of the other apps in this list, but it is one that is definitely worth the download. This fabulous free movie app keeps you updated on the latest movie releases, the trending blockbusters of the month and the upcoming premieres. As a bonus feature, it covers news about the gaming world as well. Movies and games sounds like a pretty good combination for a lazy weekend.
SnagFilms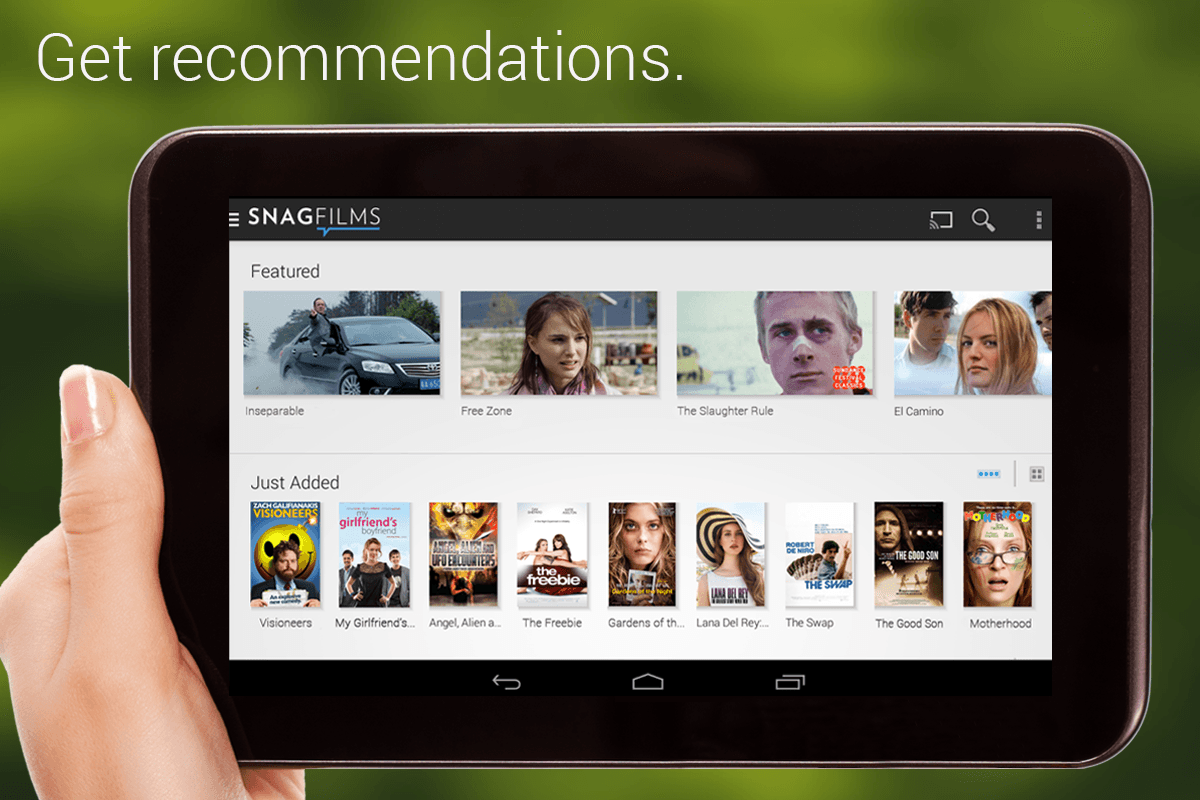 Snagfilms features over 5,000 titles of independent movies, TV shows and documentaries and they are all free to watch. You have movies available from a number of categories, foreign language films, hard to find indie movies and even stuff for the kids and family.The apps notable features include the ability to watch on your TV, Android Phone or Tablet, Google TV or Android TV, queue up films to watch later and sync videos between Android Phone, Android Tablet, Android TV, Google TV and SnagFilms.com.
Special Mention
IMDb Movies & TV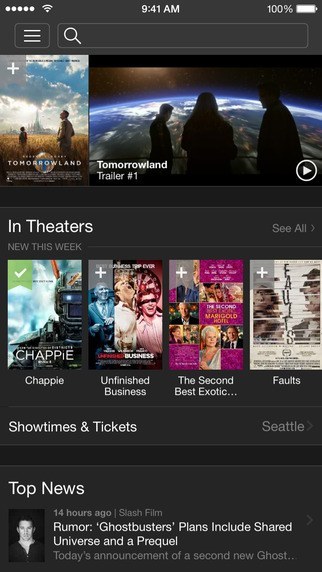 A movie list is never complete without a mention of IMDb. The IMDb free movie app is perhaps the most authoritative source for all kinds of news and information related to the world of Hollywood. Everything that you ever need to know about movies and TV shows are all available here. The design of the app is exquisite and the quality of the information immaculate. You can check out all the popular charts, view movie trailers and reviews, lookup TV listings and recaps of shows, as well as all the latest news about your favorite celebrities. It goes without saying that this app is a must have for movie fanatics.