January wasn't the best month for Xbox gamers. But fret not, romantic February is going to be a whole lot fun. Developers have lined up a ton of awesome games for you this month and we have all the details. Here are all the Xbox One games to play this February.
XBox One Games to Play This February
Candleman – $14.99
First up is Candleman, a stunning 3D platformer where you play a lone candle exploring challenging environments. The candle can burn up to 10 seconds to see his way forward in the dark, but loses precious wick in the process. How you make use of the candle's limited abilities to find your way in the dark and overcome other challenges like jumping across raving furnaces, bottomless ravines and menacing ghosts forms the rest of the gameplay.
Halo Wars 2
The sequel to the best RTS game on the planet will launch on February 21st or or Feb. 17 if you are an Ultimate Edition owner. The galaxy is still in grave danger and the heroes of the original Halo Wars return to engage in action-packed missions on the Ark. Halo Wars 2 boasts a variety of maps, explosive battles and thrilling multiplayer modes. If you're a fan of the franchise, you'd definitely want to get your hands in it.
Also Read: 5 Brilliant Games to Play on Xbox One, PS4, and Nintendo Switch Right Now!
Knee Deep – $14.99
If you love true crime thrillers, check out Knee Deep. Set in swampy Florida, you investigate the mysterious suicide of a washed-up actor who hangs himself on location. You'll use your skills of observation and deduce the facts and the true story behind the swampland conspiracy. Engaging characters, powerful story telling and lots of melodrama should keep you engaged for a few good hours.
AQUA KITTY UDX: Xbox One Ultra Edition – $8.99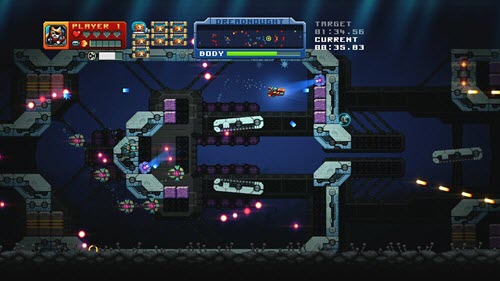 Releasing Feb 3rd, this fun action game has you drilling the ocean bed in search of milk. Why? Because you play a kitty stuck in a world that is quickly running out of milk. Luckily there's a vast seabed of full fat milk reserves lying just under the ocean bed. You jump onto your super speedy submarine, defeat mechanical sea creatures and gain access to the milk reserves. Aqua Kitty UDX has a special Dreadnought mode that takes the action to a whole new level.
Pixel Heroes: Byte & Magic – $9.99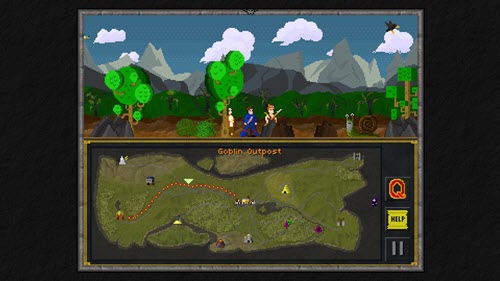 Yet another launch that's set for Feb 3rd is Pixel Heroes: Byte & Magic. This is a thrilling RPG with rogue like elements that has you exploring random worlds and deadly dungeons to take on an ancient cult that could unleash something dangerous. The game has 13 mystic dungeons to explore with a ton of procedurally generated weapons to arm you in the massive boss fights that follow. There's a lot of content in the game with 3 unlockable campaigns, lots of random events and achievements to unlock.
Sniper Elite 4
Launching this Valentine's Day is Sniper Elite 4, a mission based action shooter that has you playing a covert agent Karl Fairburne who is sent on a mission to Italy to free the country from the terrifying new threat posed by Mussolini. Exotic environments, nerve wracking stealth action and gripping action sequences are promised in this third person shooter.
For Honor
Another exciting game to look forward to on Valentine's day is For Honor. Here you play one of 3 great warriors, a bold knight, a brutal viking, or a mysterious samurai as you fight for glory and honor. Intense action and combat system with competitive skills and strategies will be needed to annihilate all soldiers, archers, and opposing enemies. Team play and melee combat action is also available in this gorgeous looking hack 'n' slash title.
De-Formers
De-formers is a frantic third person arcade title that has you playing a bunch of squishy goof ball characters who enter an arena and attempt to smash each other up in an attempt to be crowned the King of the Arena! This looks like a totally fun game you'd enjoy playing with your friends or against other teams online. This game is set for release on the Xbox One on 14th Feb, 2017.
Riptide GP: Renegade
Come Feb 24th, you can ride on futuristic tracks in insane watercrafts and vy for the gold in Riptide GP: Renegade. Hydrojet was never this fun. enjoy the thrills and spills as you ride over massive waterfalls, scoot past surging waves and perform death defying stunts. There are plenty of unlockables, characters, customization, and boss battles as you attempt to reach your Career goals. Fantastic race tracks, thrilling rides and lots of fun are guaranteed.
LEGO Worlds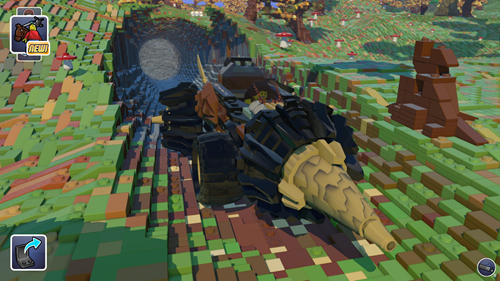 Our final selection of the week is LEGO Worlds. This is an open world procedurally generated LEGO brick game that has you manipulating LEGO bricks to come up with beautiful creations. There are plenty of treasures to unlock and characters that interact with you in unexpected ways to help you build your world. If you love LEGO worlds, this one is for the keeping. Launch Date: Feb 24th.
What do you think of the games lined up for this month? Are you looking forward to any particular game you'd like to play. Tell us in the comments section.